15 Questions to Ask Your Plastic Surgeon Before Liposuction
Posted on April 15, 2021
Questions to Ask Before Liposuction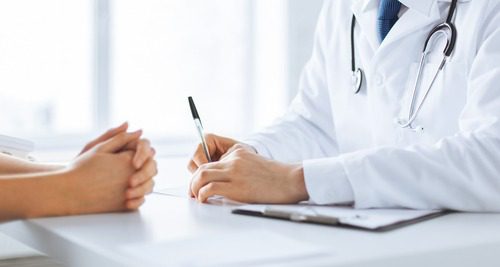 As with any surgical procedure, it's important that you begin your liposuction journey armed with as much information as you can gather about the procedure and who will be performing it. Doing your research in advance will help ensure that you get the results you want from your liposuction surgery.
You've probably already spent plenty of time reading about liposuction and other body contouring procedures on the Internet. And this can be a good place to start. But your best source of information is your surgeon.
Your surgeon will provide you with the most accurate information about liposuction. More importantly, they can offer critical details about how liposuction will work for you. So don't hesitate to take advantage of your surgeon as a valuable source of information.
You should take as much time as you want during your initial consultation with your surgeon to ask as many questions as you need to in order to feel comfortable with your surgeon and with the procedure.
We recommend going into your consultation with a list of questions that you have prepared in advance. That way, you can be sure that you will have the information you need to make informed decisions about your procedure.
Generally speaking, your questions should focus on what the surgery will involve and what you can expect before, during, and after the procedure. You will also want to ask about the qualifications of your surgeon and the steps they will take before, during, and after the procedure to ensure your safety and well-being.
Here are 15 questions that you should ask your plastic surgeon during your consultation:
Am I a good candidate for liposuction? Why or why not?
What surgical technique will you use during my liposuction procedure?
What can I expect to look like after my procedure? (Ask to look at Before and After Photos to get a better visualization of potential results.)
What will my results look like if I age? What happens if I gain weight or get pregnant?
What if I don't like the way I look after my procedure?
What can I do to ensure the best results before and after my liposuction surgery?
How long will my recovery be, and what will it involve?
What are the potential risks and complications associated with liposuction surgery?
How will you mitigate or handle complications if they do arise?
Where will my liposuction procedure take place?
If you will perform my procedure in your office, is the facility accredited by a state- or federally-recognized accrediting agency?
Do you have hospital privileges, and if so, do you recommend using a hospital for the procedure? If so, what hospital(s)?
Are you a Board-certified plastic surgeon? Is your certification with the American Board of Plastic Surgery?
How many years of training in liposuction surgery have you had?
How long have you been performing liposuction surgery?
This list is meant to help guide your discussions with your surgeon so you can feel comfortable and informed about this important decision. But you should not feel limited by this list. You should feel empowered to ask your surgeon any and all questions that you feel are important to help you make the best decision for you.
Liposuction can be a truly life-altering procedure, so you want to do everything you can to get the results you want. Don't hesitate, ask!
For More Information on the Treatments and Procedures Offered, contact award winning Board Certified Plastic Surgeon Dr. Thomas Fiala at Fiala Aesthetics in Greater Orlando to Schedule Your Consultation:





Serving patients in and around Greater Central Florida: Orlando, Altamonte, Lake Mary, Maitland, Winter Park, Clermont, Casselberry, Lake Mary, Longwood, Celebration, Heathrow, Windermere, Dr. Phillips, Sanford, Deltona, Deland, Daytona Beach, Melbourne, Cocoa Beach, New Smyrna Beach, Tampa, Jacksonville, Sarasota and more.
Voted the #1 Best Plastic Surgeon in Orlando, Florida by the readers of Orlando Magazine.