Breast Augmentation with Implants | Orlando, FL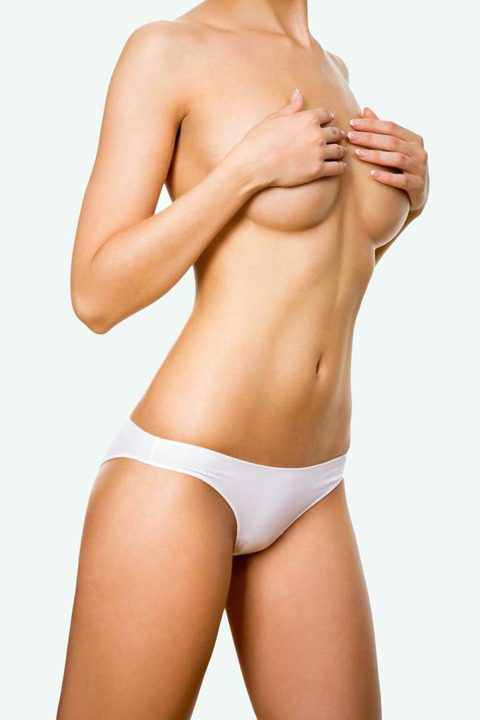 Breast augmentation with implants is an effective way to help patients get a shapelier, more feminine figure, with improved overall balance and proportion. Breast enhancement with implants can also restore volume, symmetry, and shape, which may be altered by factors including aging, genetics, and pregnancy, and nursing.
No matter your reason for considering breast augmentation, board-certified plastic surgeon Dr. Thomas Fiala is here to listen carefully to your desires, provide an honest assessment of your options, and guide you towards the procedural options that can help you achieve your goals.  It's been our #1 most popular surgical procedure, for over 20 years.  Every procedure is customized for the individual's needs and goals.
If you are considering breast augmentation in or around Orlando, Florida, please call Fiala Aesthetics at 407-339-3222 to schedule a consultation with Dr. Fiala at our Altamonte Springs location.  Choosing to have a breast augmentation procedure is a major decision – and it's important to learn about the many choices.
Free Breast Augmentation FAQ E-Book
Download our free e-book on breast augmentation surgery.  It's filled with answers to frequently asked questions about breast implant surgery, recovery, choices, and options.  We recommend reading through this book, prior to your breast augmentation consultation.
Good Breast Augmentation Candidates
As with any plastic surgery procedure, women may have a variety of reasons for considering breast enhancement surgery. These include:
Having a more proportional, feminine shape
Feeling better about themselves
Improving self-confidence and self-esteem
Restoring breast size after a postpartum loss of breast volume
Correcting asymmetry
Replacing existing breast implants
Breast augmentation improves the size, shape, projection, fullness, and symmetry of the breasts. Dr. Fiala takes great care to produce lifelike and natural-looking results that enhance your entire frame.
If you are over the age of 18, in generally good health, and have a good understanding of the procedure and reasonable expectations about its limitations, you may be a good candidate for breast augmentation. However, it is important to bear in mind that women who are under the age of 22 can only have saline breast implants placed.
Are There "Bad" Candidates for Breast Augmentation?
It may be best to avoid breast augmentation if you:
Are having the procedure to please someone else or in an attempt to salvage a failing relationship
Have a significant health problem that increases surgical and anesthesia risks
Have untreated breast cancer or other pre-malignant breast problems
Have had prior radiation treatments to the chest
Have any type of active infection
Are pregnant or nursing
During your initial consultation, Dr. Fiala will carefully assess your candidacy for this procedure based on several factors including your health, your expectations, and your areas of concern to help him guide you towards the best decision for your needs.
The Breast Augmentation Procedure
In general, there are four possible placement options for breast implants:
Sub-glandular. Above the muscles in the chest
Sub-fascial. Just below fascial tissue in the chest
Sub-pectoral. Below the pectoral muscles in the chest
✅ Dual-Plane. Partially above and partially below the pectoral muscles in the chest
Dr. Fiala has found that the dual-plane placement option offers the best results in many cases, with a natural look, quick recovery, and a lowered risk of complications.
Dr. Fiala has found that inframammary incisions offer the best access for dual-plane placement. This placement option is linked to a reduced risk for certain operative and postoperative complications.  This incision also allows surgical scars to be carefully hidden in the natural folds of the breasts. During your initial consultation, Dr. Fiala can cover all of your options to help ensure the most pleasing results.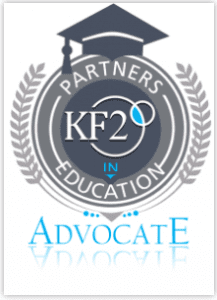 The Keller Funnel Technique
Dr. Fiala uses the Keller Funnel technique for the placement of all breast implants. This no-touch technique reduces surgical risks and allows for a smaller incision, helping to reduce the risk of an unsightly scar following breast augmentation.  Studies also show a lower infection risk, and there may be a lowered risk for capsular contracture, as well.
Breast Implant Options
Fiala Aesthetics offers a full selection of FDA-approved breast implants from Mentor and Allergan, with a variety of sizes and shapes. Both companies have warranties against implant leakage and other defects and have a long and trusted history of manufacturing quality implants in the United States.
Depending on your goals, Dr. Fiala may suggest:
Silicone Breast Implants. Silicone implants tend to look and feel very soft and natural. They are also less likely to ripple, wrinkle, or produce other surface imperfections versus saline ones.
Cohesive Silicone Breast Implants. Also known as "gummy bear" implants, cohesive gel breast implants are silicone implants where the gel has been made a thicker consistency. They are useful for very slender women, women who have rippling from prior breast implants, or those who want a little more fullness in the upper part of the breast.
Saline Breast Implants. Filled after they have been placed, saline implants can be adjusted in size, making them fully customizable.  We have saline implants from Mentor, Allergan, and from Ideal Implant, which features a multi-chamber design.
The best option for your procedure will be based on your specific goals and anatomy. Dr. Fiala will discuss all suitable options during your initial consultation to help ensure you are making the best choice for your needs.
Breast Augmentation Recovery
Dr. Fiala follows the Breast Augmentation 14-Point-Plan which helps greatly reduce the risks of complications following breast implant placement.  In addition, we also offer a rapid recovery protocol that minimizes the chances of post-operative nausea, reduces the need for narcotics, and shortens recovery time. During your initial consultation, we can discuss our rapid breast augmentation recovery program in greater detail to help you plan accordingly.
Most women are able to resume non-strenuous work and activities within just a few days of breast augmentation. Advanced exercise and hard labor may need to be avoided for a few weeks, but a full return to "normal" after breast augmentation should not take long. During your follow-up visits with Dr. Fiala, your progress will be assessed to help you determine when specific activities are safe to resume.
You can assist in your recovery by carefully following all pre and postoperative instructions provided by our office. Following these instructions will also help reduce your risk of complications and can assist in a shorter and more comfortable recovery period.
Contact Fiala Aesthetics
To schedule your breast augmentation consultation with Dr. Fiala, please call 407-339-3222 today. Located in Altamonte Springs, we welcome women from Winter Park, Orlando, and all surrounding areas of Central Florida.