Breast Augmentation With Implants in Orlando, FL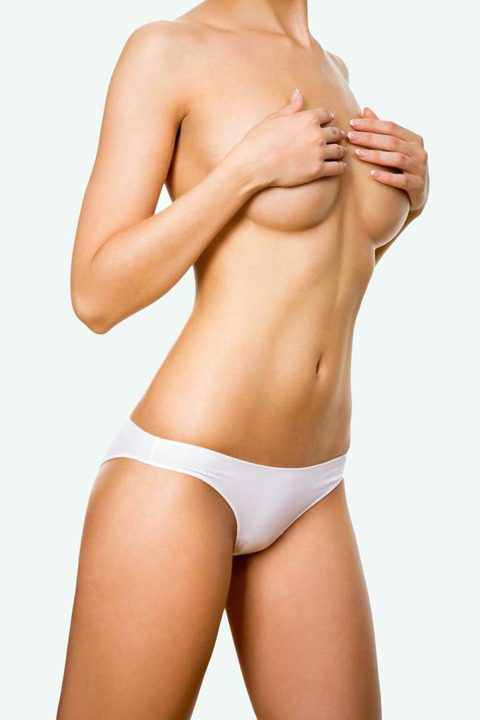 Breast augmentation with implants is an effective way to help patients get a shapelier, more feminine figure with improved overall balance and proportion.
Breast enhancement with implants can also restore volume, symmetry, and shape, which may be altered by aging, genetics, pregnancy, and nursing.
Dr. Thomas Fiala and his team at Fiala Aesthetics perform breast augmentation for women in Orlando, Florida, and the greater Orlando area.  Dr. Fiala has been voted "Best of Orlando" by the readers of Orlando magazine for more than 10 years in a row!
What Is Breast Augmentation?
Breast augmentation improves the breasts' size, shape, projection, fullness, and symmetry. Dr. Fiala takes great care to produce natural-looking results that enhance your entire frame.
No matter your reason for considering breast augmentation, our board-certified plastic surgeon Dr. Thomas Fiala is here to listen carefully to your desires, provide an honest assessment of your options, and guide you toward the procedural options that can help you achieve your goals. This is part of the reason why breast augmentation has been our most popular surgical procedure for over 25 years.
What Are the Benefits of Breast Augmentation With Implants?
Women have a variety of reasons for considering breast enhancement surgery. These include:
Having a more proportional, feminine shape
Feeling better about themselves
Improving self-confidence and self-esteem
Restoring breast size after a postpartum loss of breast volume
Correcting asymmetry
Replacing existing breast implants
Am I a Candidate for Breast Augmentation?
Ideal breast augmentation candidates are over 18 (or 22 for silicone implants), in good overall health with a good understanding of the procedure, the right motivations, and reasonable expectations about your results.
Breast augmentation may not be appropriate for women with a significant health problem that increases risk, who are pregnant or nursing, who have an active infection, who have untreated breast cancer (or other pre-malignant breast problems), or who have had prior radiation treatments.
During your initial consultation, Dr. Fiala will carefully assess your candidacy for this procedure based on several factors, including your health, expectations, and areas of concern.
How Is Breast Augmentation Performed?
Choosing to undergo breast augmentation is a significant decision, and learning about the many choices you will need to make before your operation is important.
Breast Implant Options
Fiala Aesthetics offers their patients a full selection of FDA-approved implants from both Mentor® and Allergan™. Both companies have warranties against implant leakage and other defects and have a long and trusted history of manufacturing quality implants in the United States.
These are available in a wide variety of shapes and sizes.
Silicone breast implants: Silicone breast implants are filled with a silicone material that looks and feels like natural breast tissue. These implants are less likely to ripple, wrinkle, or produce other surface imperfections than saline ones.
Cohesive silicone breast implants: Also known as "gummy bear" implants, cohesive gel breast implants have a thicker consistency. These implants are especially beneficial for slender women, women with rippling from prior breast implants, or those who want a little more fullness in the upper pole of the breast.
Saline breast implants: Saline breast implants are filled with a sterile saline solution. These implants are filled after they have been placed, allowing them to be adjusted in size. Fiala Aesthetics offers saline implants from Mentor® and Allergan™.  (As of May, 2023, the IDEAL IMPLANT® multi-chamber saline implant is no longer available.)
The best option for your procedure will be based on your specific goals and anatomy. Dr. Fiala will discuss all suitable options during your initial consultation to help ensure you are making the best choice for your needs.
Breast Augmentation Placement Options
There are four possible placement options for breast implants:
Sub-glandular: Implants are placed under the breast tissue but above the muscles in the chest
Sub-fascial: Implants are placed just below fascial tissue in the chest
Sub-pectoral: Implants are placed below the pectoral muscles in the chest
Dual-plane: Implants are placed partially above and partially below the pectoral muscles in the chest
Dr. Fiala has found that the dual-plane placement option often offers the best results with a natural look, quick recovery, and a lowered risk of complications. The sub-fascial plane is another reasonable option, for women who aren't too skinny.
Breast Augmentation Incision
While there are several possible breast augmentation incision options, Dr. Fiala prefers the inframammary technique. This option makes a small incision near or in the inframammary fold (the breast crease) to insert the breast implants.
Dr. Fiala has found that inframammary incisions offer the best access for dual-plane placement. This placement option is linked to a reduced risk for certain operative and post-operative complications and allows surgical scars to be carefully hidden in the natural folds of the breasts.
The Keller Funnel Technique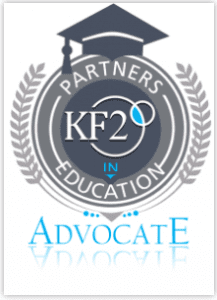 Dr. Fiala uses the Keller Funnel technique to place all breast implants. This no-touch technique reduces surgical risks and allows for a smaller incision, helping to reduce the risk of an unsightly scar following breast augmentation. Studies have also indicated a lower infection and capsular contracture risk.
How Is Breast Augmentation Performed?
Dr. Fiala performs breast augmentation under general anesthesia in his on-site AAAASF-certified, hospital-grade operating room. The anesthesia is provided by one of our board-certified MD anesthesiologists. This surgery usually takes between 60 and 90 minutes, with another hour or so spent in our recovery room.
Dr. Fiala uses a 14-Point-Plan when performing breast augmentation to minimize the risk of complications, including the number of bacteria that could contaminate the implants. The current thinking is that bacterial contamination — even at levels too low to cause actual infection — may be linked to capsular contracture development and subsequent need for revision surgery.
This plan includes the following:
Use intravenous antibiotics prior to the incision.
Avoid periareolar incisions (around the nipple).
Use nipple shields during surgery.
Perform careful dissection to minimize damage to the breast tissue.
Carefully stop bleeding during surgery to minimize blood collecting around the breast implants.
Avoid cutting into the breast tissue itself. Use a submuscular or dual-plane pocket to decrease the risk of bacteria from the breast tissue contacting the breast implant.
Perform pocket irrigation with appropriate solutions, including half-strength betadine or proven antibiotics solutions.
Use an introduction sleeve so that the breast implant does not come into direct contact with the skin and its bacteria.
Change surgical gloves before handling the implant.
Minimize the time between opening the breast implant from its sterile packaging and placing it in the anatomical pocket.
Minimize repositioning and replacement of the implant.
Use a layered closure.
Avoid using a drainage tube, which can be a potential site of entry for bacteria.
Consider using antibiotic prophylaxis to cover subsequent procedures that breach skin or mucosa.
If you also have loose breast skin, breast droop, or sagging, you may require a breast lift operation to get an attractive result.
Is Breast Augmentation Painful?
Breast augmentation is performed under general anesthesia; therefore, you will experience no pain or discomfort during the procedure. It is expected to develop some pain once the anesthesia wears off; however, this is generally well-tolerated. Dr. Fiala also promotes a 14-Point-Plan that helps with recovery and post-operative discomfort. This protocol helps to alleviate the need for narcotics; however, prescribed or over-the-counter pain medications can be taken if needed. Most women find the procedure much easier than they expected.
How Long Is Breast Augmentation With Implants Recovery?
Thanks to the 14-Point-Plan used by Dr. Fiala, patients often experience a quicker and more comfortable recovery period. This protocol also minimizes the chances of post-operative nausea, reduces the need for narcotics, and shortens recovery time.
Because general anesthesia is used, patients must have a friend or family member drive them home. Most women are able to resume non-strenuous work and activities within just a few days of breast augmentation.
Advanced exercise and hard labor may need to be avoided for a few weeks, but a full return to "normal" after breast augmentation should not take long.
During your follow-up visits, Dr. Fiala will assess your progress to help you determine when specific activities are safe to resume.
You can assist in your recovery by carefully following all pre and post-operative instructions provided by our office. Following these instructions will also help reduce your risk of complications and assist in a shorter and more comfortable recovery.
Are My Breast Augmentation Results Permanent?
Breast augmentation provides long-lasting results; however, implants are not guaranteed to last forever. Many patients can experience an implant complication at some point which may require a secondary surgery. That said, if you remain happy with the look of your augmented breasts and do not experience complications, there is no reason to undergo a second procedure.
Breast Augmentation Frequently Asked Questions
How much is breast augmentation in Orlando, FL?
The cost of breast augmentation varies significantly on the implant chosen and whether or not a breast lift is being performed simultaneously.
You will be given an accurate cost estimate during your consultation, but you can view our price list to better understand what you can expect.
How do you pick the right implant?
Implant selection starts with an open discussion between you and Dr. Fiala. Most women have a pretty good idea of the shape and size they're hoping for. Some patients want a more conservative enhancement; others want a very full, round, and voluptuous look.
During your consultation, let Dr. Fiala and his team know what you have in mind. Bring in a few pictures of breast shapes you like; this is helpful for discussion purposes.
The best way to get a "proportional look" is by matching the width of the implant to the width of the patient's breast. For example, a petite woman with a narrower breast width needs a smaller diameter implant than a broad-shouldered woman with a wider breast width.
Once the width of the implant has been determined, the shape (or profile) can be discussed. Higher-profile implants give more fullness in the upper part of the breast, while lower-profile implants give less fullness and a very "natural" look.
Matching the right patient with the right implant profile also helps patients achieve nice cleavage without unwanted fullness at the side of the breast, which can look "bulky" or "heavy" in clothing.
We spend a lot of time with our patients, having them "try on" implant sizers. We find this is a helpful method to figure out the optimal implant for each person and explains the effects that different sizes and implant profiles will have. We've found this is more reliable than some computer-based imaging systems that try to guess your post-op appearance.
What is an average implant size?
While it depends on the patient, average implant sizes commonly run in the 325 to 425 CC range, which gives a proportional look for the average-frame patient. The smallest implants we typically see are in the 180-250 CC range. While silicone implants are available up to 800 CC, an overfilled saline implant can potentially be used for "extra-large" augmentations.
Does a breast augmentation lift my breast? Will it replace a breast lift?
Breast augmentation does not lift sagging breasts. If the breasts are droopy, the skin is loose, or the nipple position is low, a breast augmentation/ breast lift combination is typically needed. We offer the "internal bra" technique, with GalaFLEX surgical scaffolding, as well.
While a lift and an augmentation can often be combined in the same surgery, it may be recommended to split this surgery into a 2-step approach, depending on your skin quality and elasticity.
Can I change the size of my breast implants after augmentation?
Breast implant revision can be performed to increase or decrease the volume of your breast implants. Different shapes of implants can also be considered to ensure that the implant width nicely fits the patient's chest width in a balanced way.
Why should I choose Fiala Aesthetics for my breast augmentation surgery?
Breast augmentation is the most common procedure performed at Fiala Aesthetics. Dr. Fiala and our entire time spend a lot of time with each patient, making sure that we understand your goals so that we can help you find an implant that meets your needs.
Fiala Aesthetics was one of the first surgery centers in Central Florida to adopt the rapid recovery technique for dual-plane breast augmentation and was one of the first locally to adopt the proportional sizing method based on the patient's measurements.
We were also one of the first locally to adopt the "no-touch" technique with the Keller funnel for all augmentations, which has been shown to reduce the chances of complications.
These advances and innovations make the surgery experience better for the patient, with a quicker recovery and improved outcomes.
Interested in Breast Augmentation in Orlando, FL?
If you are interested in learning more about breast augmentation with implants in Altamonte Springs and the greater Orlando, Florida, area, contact Dr. Fiala and the award-winning team at Fiala Aesthetics by calling (407) 339-3222 or filling out our online contact form.
Be sure to download our free e-book on breast augmentation. It's filled with answers to frequently asked questions about breast implant surgery, recovery, choices, and options. We recommend reading through this book prior to your breast augmentation consultation.