3 Treatments to Look Your Best this Holiday Season
Posted on December 5, 2018

Attending a string of parties and family gatherings. Kissing that special someone under the mistletoe. Counting down the new year. The holiday season is full of important moments, and you want to look your best for all of them. At Fiala Aesthetics, we have three treatments that can help elevate your look this winter: BOTOX® Cosmetic, fillers, and the HydraFacial.

BOTOX® For a Youthful Look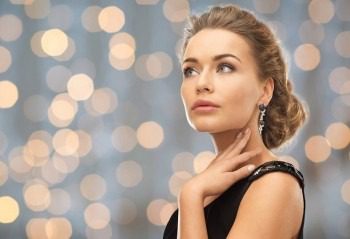 BOTOX® is an injectable treatment that can soften the appearance of facial wrinkles. Our patients love BOTOX® because it requires little to no downtime, making it a perfect lunch break treatment!
Facial wrinkles are caused by repeated muscle movements beneath the surface of your skin. These wrinkles can alter your appearance, making you look older than you feel. Some facial wrinkles can even make you look tired or angry.
BOTOX® relaxes the muscles in the treatment area, allowing the lines on your skin to soften. Our experienced injector, Phi uses a skillful hand to provide beautiful, natural results that don't look overdone.
We also offer Dysport, another injectable neuromodulator that temporarily limits muscle activity in the treatment area. Our team can help determine which product is right for you.
Enhance Your Features with Fillers
Modern dermal fillers are incredibly versatile. These safe products have a gel-like consistency and can help accomplish a wide range of aesthetic goals once injected under the skin.
Fillers have many uses, including:
Plumping the lips
Restoring lost volume to the face and hands
Smoothing lines and wrinkles
Enhancing the contours of your face
Improving facial symmetry
We only offer FDA-approved fillers at our practice. We can help you choose from safe and effective options such as the Restylane® family of products, the Juvéderm® family of products, and Sculptra™. Each filler has unique benefits that we will happily discuss with you.
Get Glowing, Nourished Skin with a HydraFacial
There are limits to what you can achieve with at-home skincare. A professional facial can give you radiant and healthy skin in time for the holidays.
Most facials consist of four essential steps: cleansing the skin of dirt and bacteria, exfoliating to remove dead cells, extracting acne and pore-clogging substances, and then applying beneficial active serums. The HydraFacial device uses patented technology to perform all of these vital steps in one treatment.
The treatment is safe for all skin types and can be customized to address your unique concerns. Choose from a range of award-winning, boosting serums to enhance your treatment session.
Why Nonsurgical Treatments are Perfect for the Holidays
You want to look great for the holidays, but your calendar is full and you don't have time to recover from a surgical procedure right now. That's where our nonsurgical med spa treatments come to the rescue.
Our experienced aestheticians can match you with the cosmetic treatment that is best suited to your skin concerns and aesthetic goals. Our team will help you look your best for all of the holiday events on your schedule!
Schedule Your Noninvasive Cosmetic Treatment in Orlando
To learn more about our noninvasive treatments or to schedule your appointment, please contact us here or call us at 407-339-3222 today. At Fiala Aesthetics, we proudly serve patients from across Florida at our Altamonte Springs office.
Contact Board Certified Plastic Surgeon Dr. Thomas Fiala at Fiala Aesthetics in Orlando to Schedule and Appointment:
For more information of the treatments and procedures offered at Fiala Aesthetics Plastic Surgery Center & Orlando Medical Spa by Dr. Thomas Fiala please contact us here.
Serving patients in and around Greater Central Florida: Orlando, Altamonte, Lake Mary, Maitland, Winter Park, Clermont, Casselberry, Lake Mary, Longwood, Celebration, Heathrow, Windermere, Tampa, Jacksonville, Sarasota and more.