About Orlando Plastic Surgeon Dr. Thomas Fiala
Posted on October 1, 2014
Orlando Plastic Surgeon Dr. Thomas Fiala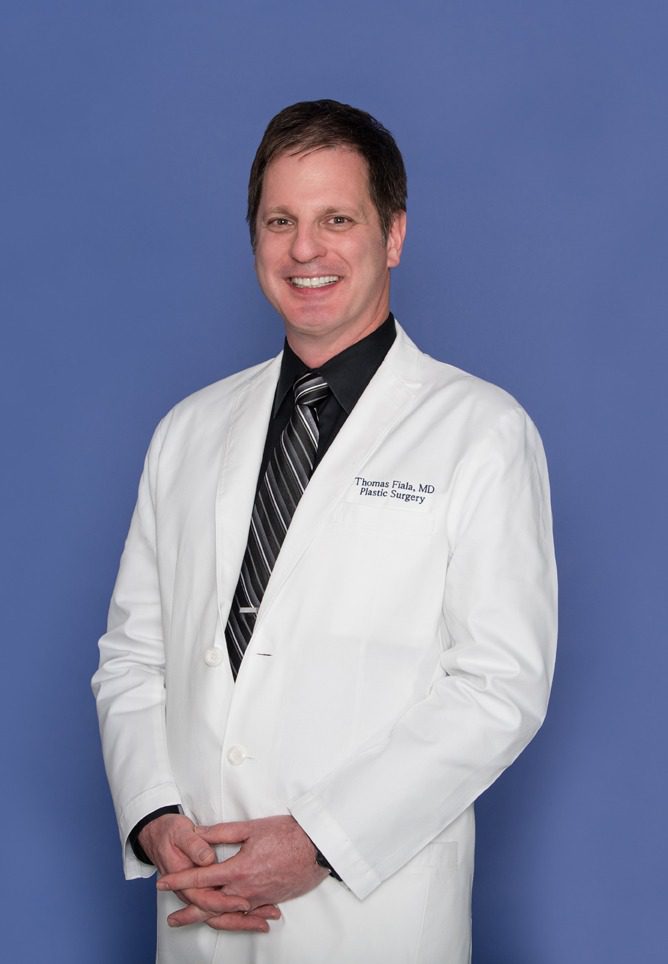 Dr. Thomas Fiala is a pre-eminent plastic surgeon in Orlando, leading a state of the art cosmetic surgery practice as well as a medical spa for non-surgical aesthetics procedures. Dr. Fiala enjoys a high reputation among his patients, and has an exemplary track record of successful procedures at his practice of more than 16 years. He receives patients from Orlando, Altamonte Springs, FL, and nearby areas like Daytona Beach, Merritt Island and Tampa, for both surgical and non-surgical procedures.
Academic Background
Dr. Fiala is one of few doctors in Central Florida who has been board certified by both the American Board of Plastic Surgery and the Royal College of Physicians and Surgeons of Canada. Dr. Fiala completed his residency in plastic surgery from the University of Michigan, with a research fellowship in plastic and microvascular surgery at Harvard's prestigious Massachusetts General Hospital. He followed this with a fellowship in facial cosmetic surgery with a leading facelift expert, Dr. John Owsley.
Memberships
Dr. Fiala is an active member of some of the leading organizations in the arena of plastic surgery. The most eminent of these organizations include the following:
The American Society of Plastic Surgeons
The American Society of Aesthetic Plastic Surgeons
The Florida Society of Plastic Surgeons
The American College of Surgeons
Surgical and Non-surgical Expertise
In addition to running his own plastic surgery practice in Orlando for over 16 years, Dr. Fiala is also the founder and director of Fiala Aesthetics Medical Spa, which provides state of the art non-surgical treatments. Patients in Orlando, Altamonte Springs, FL, and surrounding areas have an opportunity to receive state of the art invasive and non-invasive solutions from him.
Dr. Fiala's expertise includes the following procedures, among others: Breast augmentation, breast lift, breast reduction, tummy tuck, liposuction, body lift, arm lift, thigh lift, facelift, eyelid lift, forehead lift, facial filler injections, laser resurfacing, photofacial treatments, laser skin tightening, and chemical peels.
Personalized Treatment
Dr. Fiala believes in addressing the aesthetic needs and goals of each patient in a personalized manner, and provides customized solutions designed to meet those specific goals. Right from the initial consultation process, he remains keenly interested and attentive to the patient's needs, aspirations and expectations, and prepares a treatment plan that is tailored to match those individual requirements. He draws his satisfaction when he is able to bring joy to the lives of his patients through desirable and sustainable outcomes.
RealSelf 100 Award
The highly popular RealSelf online community for doctors and patients has honored Dr. Thomas Fiala with the coveted "RealSelf 100" award. This is an acknowledgement of his dedicated and altruistic efforts to achieve high levels of patient satisfaction through state of the art aesthetic surgical and non-surgical procedures.
Contact Board Certified Plastic Surgeon Dr. Thomas Fiala at Fiala Aesthetics in Orlando to Schedule and Appointment:
For more information of the treatments and procedures offered at Fiala Aesthetics Plastic Surgery Center & Orlando Medical Spa by Dr. Thomas Fiala please contact us here.
See plastic surgery procedure and treatment price list.
Serving patients in and around Greater Central Florida: Orlando, Altamonte, Lake Mary, Maitland, Winter Park, Clermont, Casselberry, Lake Mary, Longwood, Celebration, Heathrow, Windermere, Tampa, Jacksonville, Sarasota and more.
Voted the #1 Best Plastic Surgeon in Orlando, Florida by the readers of Orlando Magazine.