Are you a candidate for liposuction plastic surgery?
Posted on March 10, 2021
Liposuction Plastic Surgery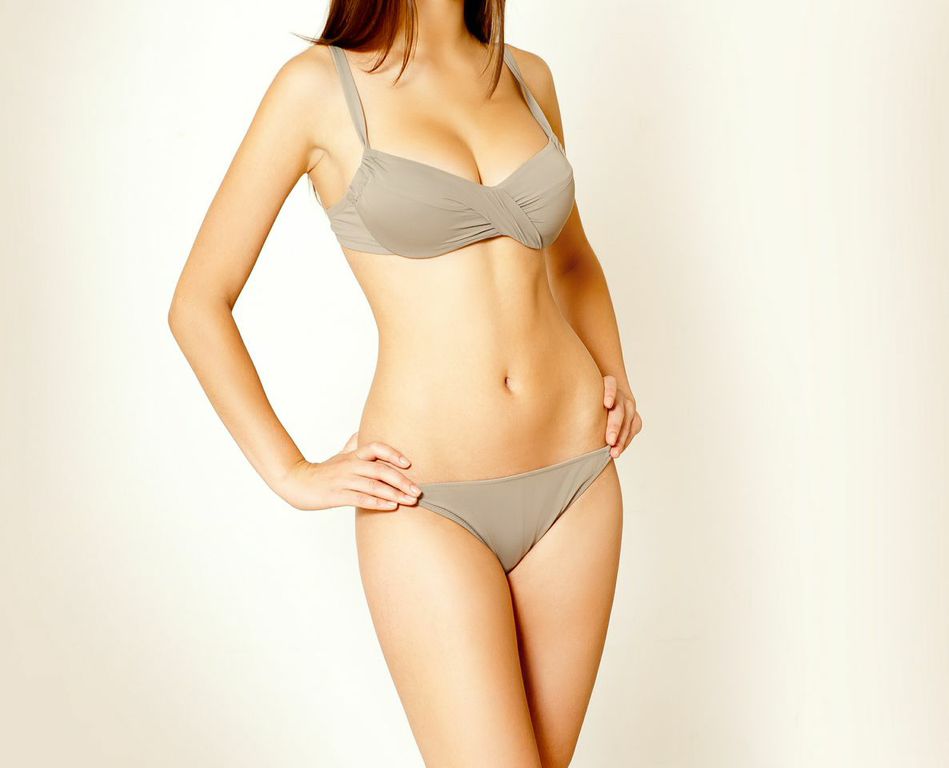 Tired of excess fat that just doesn't seem to disappear, even with diet and exercise? If this sounds like you, you might be a candidate for liposuction.
Liposuction is a highly popular body contouring surgery that—quite literally—removes unwanted fat cells. Using a small, thin tube called a cannula, your plastic surgeon suctions out the targeted fat cells. And once they are gone, those fat cells can no longer grow back.
Liposuction may be the ideal solution for anyone seeking a slim, trimmer physique, especially around the abdomen, waist, hips, and thighs.
It may also be an excellent solution for anyone seeking to eliminate tough, stubborn fatty pockets in areas that usually don't "slim down" on their own. Examples include the upper arms, the chin, or the inner knees and calves.
Although highly effective as a body contouring procedure, liposuction is not appropriate for everyone. Here, we outline some of the basic criteria for determining whether you might be a candidate for liposuction plastic surgery. During your consultation, your surgeon will review these and other criteria to determine whether liposuction is the right choice for you.
Liposuction might be right for you if:
You are near or at your ideal weight: Liposuction is a body contouring procedure, not a weight loss procedure. It is only designed to remove a relatively small amount of fat cells in order to help you achieve a slimmer body shape.
You must be in good overall health: It's true that once removed, fat cells won't regrow. However, it is still possible to gain weight after liposuction, as your remaining fat cells continue to accumulate and store fat. Establishing healthy lifestyle habits before your procedure is key to ensuring that you maintain the results of your liposuction.
You have good skin elasticity: If your skin is loose and inelastic, it may not properly reshape to account for the reduction in subcutaneous fat. The result could be loose, saggy skin that will undermine your slim physique. In some cases, your surgeon may suggest a more extensive procedure—such as a Tummy Tuck—that will address excess skin as well as fatty tissue.
You have reasonable expectations about your potential results: Liposuction is not a miracle surgery. It can help you achieve a slimmer shape that may be closer to your ideal. But it cannot radically change your body shape.
Liposuction might not be right for you:
Your BMI is higher than 30: In addition to the fact that liposuction is not a weight loss procedure, the risk of complications during anesthesia and surgery increases greatly with obesity. For individuals with BMI under 30 but still considered overweight, pre-surgery weight loss might be recommended. Find your BMI here.
Your fat is not subcutaneous: Unfortunately, not all fat cells are appropriate for removal during liposuction. Liposuction can only remove subcutaneous fat, which is located directly underneath the skin. Some fat cells are located within the abdominal cavity and cannot be removed with liposuction. A physical exam or pre-surgery liposuction will determine whether your fat is subcutaneous or internal (omental).
If you are frustrated by excess fatty tissue that just won't go away and find yourself dreaming of a slimmer, trimmer you, then liposuction might be the answer for you. To find out if you are a candidate for liposuction, contact your plastic surgeon for a consultation today.
For More Information on the Treatments and Procedures Offered, contact award winning Board Certified Plastic Surgeon Dr. Thomas Fiala at Fiala Aesthetics in Greater Orlando to Schedule Your Consultation:





Serving patients in and around Greater Central Florida: Orlando, Altamonte, Lake Mary, Maitland, Winter Park, Clermont, Casselberry, Lake Mary, Longwood, Celebration, Heathrow, Windermere, Dr. Phillips, Sanford, Deltona, Deland, Daytona Beach, Melbourne, Cocoa Beach, New Smyrna Beach, Tampa, Jacksonville, Sarasota and more.
Voted the #1 Best Plastic Surgeon in Orlando, Florida by the readers of Orlando Magazine.