How Much Does Blepharoplasty (Eyelid Plastic Surgery) Cost?
Posted on June 10, 2015
Blepharoplasty (Eyelid Plastic Surgery)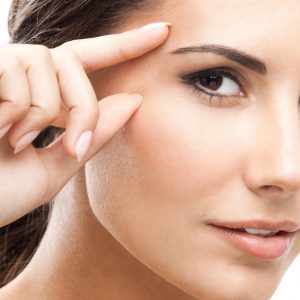 Blepharoplasty is a cosmetic surgery procedure designed to rejuvenate the appearance of upper or lower or both eyelids. During the initial consultation process, the surgeon will discuss various aspects of eyelid surgery, including its estimated price tag. The first concern of the surgeon is to ensure that the patient can make an informed choice.
Aesthetics procedures related to a sensitive area such as the eyes should only be performed by an experienced surgeon. Dr. Thomas Fiala is a dedicated plastic surgeon providing eyelid surgery at this state of the art private practice. Dr. Fiala receives patients from Orlando, Altamonte Springs, FL, and surrounding communities.
Considerations
For many patients who are seeking a cosmetic surgery procedure such as blepharoplasty, the financial consideration becomes one of the crucial determinants in deciding whether to open the door towards the surgery. In most cases, elective procedures performed with an aim to improve aesthetics are not covered under health insurance. If the procedure is not a health necessity, the price will become a major factor for many patients while choosing the procedure.
The overall cost of blepharoplasty will vary on the basis of factors such as the location of the practice, the type of surgical technique applied, the skills and experience of the plastic surgeon, and the reputation of the surgical facility where the procedure is performed. However, eyelid surgery will usually not affect your bank account as much as many other major cosmetic surgery procedures. Patients in Orlando, Altamonte Springs, FL, and nearby areas may get in touch with Dr. Fiala's office to learn about the financial facts and other minute details of blepharoplasty.
Blepharoplasty Costs
On average, cosmetic eyelid surgery may cost in the range of $6,000, though some surgeons may charge as low as $4,000, while others as much as $8,000. The type of eyelid surgery performed will also impact the actual price of the procedure. On average, upper eyelid surgery may impact your purse slightly lower as compared to lower eyelid surgery.
If a laser assisted blepharoplasty is performed, the monetary amount may go up by about $1,000 as compared to traditional surgery. The procedure becomes less invasive and more precise with laser techniques, and the extra stipulated cost is usually worthwhile. Surgeon's fee is a key component of the overall price tag. For a sensitive procedure such as blepharoplasty, it is important to choose the right surgeon, and the surgeon's fee should ideally be secondary consideration.
The financial impact of anesthesia used in eyelid surgery can vary from $500 to $800. The fee charged for the surgical suite can also range between $700 and $1,500, depending on the extent of surgery and other factors. Eyelid surgery is mostly performed on an outpatient basis, so the price tag for a surgical suite is usually lower.
Payment Options
Eyelid surgery costs may be paid through cash, check, or major credit cards in most cases. If eyelid surgery involves a medical correction along with aesthetic improvements, a part of the dollar amount may be covered under the patient's health plan. Some surgeons will have a tie-up with medical care financing companies to make it convenient for the patients to obtain medical loans. Crowdfunding is something you may want to explore as well as a final resort if all other options have been exhausted.
Contact Board Certified Plastic Surgeon Dr. Thomas Fiala at Fiala Aesthetics in Orlando to Schedule and Appointment:
For more information of the treatments and procedures offered at Fiala Aesthetics Plastic Surgery Center & Orlando Medical Spa by Dr. Thomas Fiala please contact us here.
Serving patients in and around Greater Central Florida: Orlando, Altamonte, Lake Mary, Maitland, Winter Park, Clermont, Casselberry, Lake Mary, Longwood, Celebration, Heathrow, Windermere, Tampa, Jacksonville, Sarasota and more.
Voted the #1 Best Plastic Surgeon in Orlando, Florida by the readers of Orlando Magazine.