Blepharoplasty (Eyelid Surgery) Before and After Photos
Posted on February 24, 2016

Eyelid surgery, clinically known as blepharoplasty, is a rather delicate cosmetic surgery procedure that should only be performed by an expert. An experienced surgeon will discuss various aspects of the procedure during the pre-op consultation process. Many surgeons will also prefer to show blepharoplasty before and after photographs at the very first appointment.
The first goal of the plastic surgeon should be to educate the patient about eyelid surgery and help them make an informed decision. Some surgeons will encourage patients to review various before and after photographs and clarify all their doubts and concerns prior to proceeding with the surgery. Dr. Thomas Fiala provides blepharoplasty and other aesthetic procedures to patients in Orlando, Altamonte Springs, FL, and surrounding communities.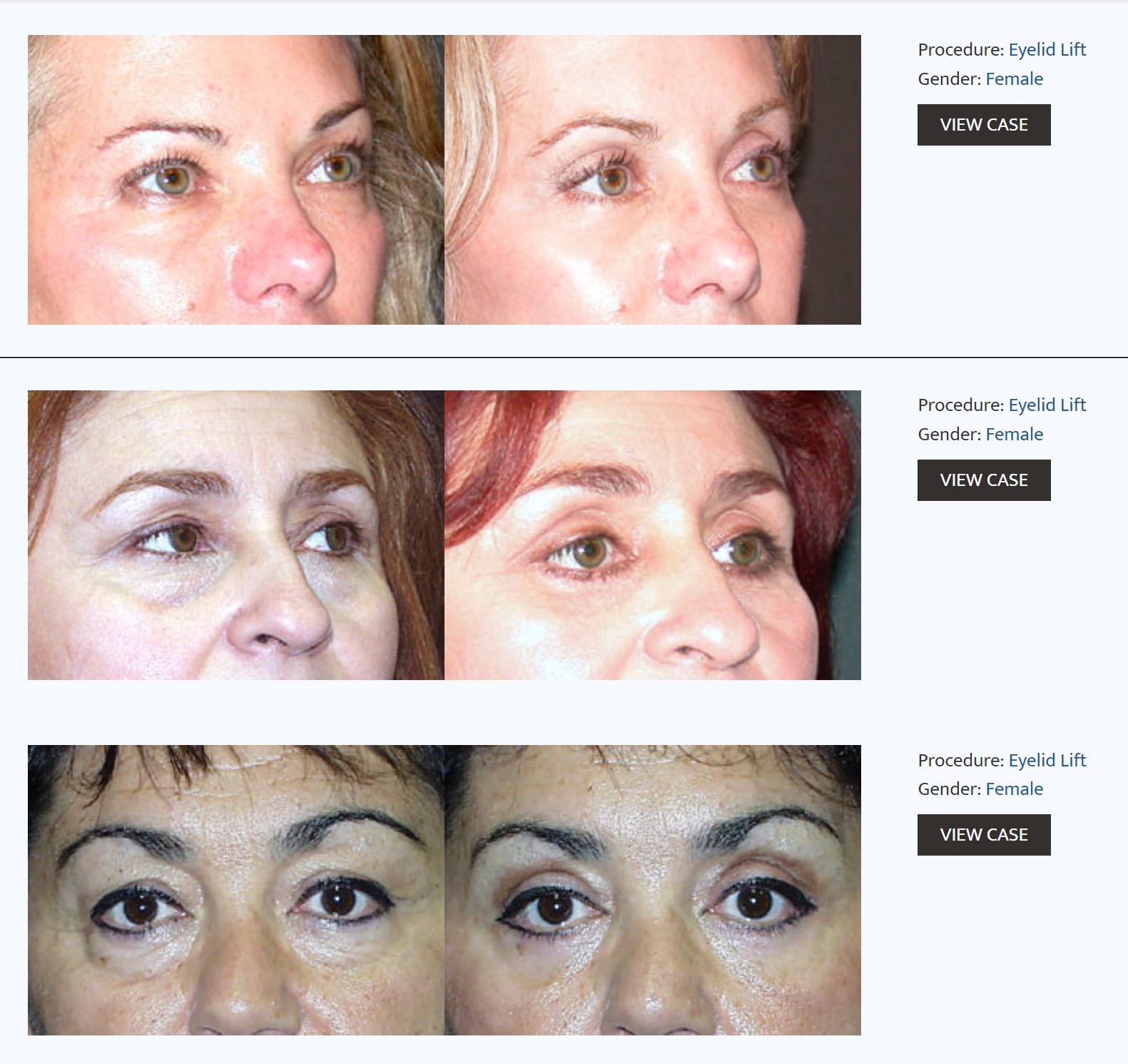 What are Blepharoplasty Before and After Pictures?
Before and after pictures in case of eyelid cosmetic surgery refer to a set of images pertaining to a previous patient who has received the same procedure with successful results. The set includes photos taken prior to the procedure and after the procedure at a time when swelling and redness has been fully resolved and final results of the surgery are visible.
The plastic surgeon will ensure that blepharoplasty before and after images are acquired with the patient's permission and presented discreetly before new patients. The sole purpose behind this exercise is to familiarize new patients about different aspects of eyelid surgery and explain to them its potential effectiveness.
The advent of digital technology has changed the world. There is not one industry in the world that has not been affected in a good way with the use of digital technology. Websites can now show patients exactly what to expect. This is unprecedented. Plastic surgeon's websites can help patients make the best determination on what is best for them. Now patients do not have to sit in surgeon's offices for 30 minutes being explained what to expect and looking at unclear pictures taken by some old camera.
Digital photography is so much more superior and you can see the results of other patients' surgeries before you drive anywhere. You can also just talk to the clinic over the phone for some basic information as well.

Benefits
At the outset, blepharoplasty may appear to be a minor surgery performed on an outpatient basis. However, eyes are a prominent part of the face and it is important to make correct decisions about the procedure. Some patients may require only lower eyelid surgery, while others may require both lower and upper eyelid surgery.
In some cases, the surgeon may recommend a brow lift or another procedure in conjunction with eyelid lift for more harmonious results. It can be hard for a new patient to make all the right choices. This is where the surgeon will utilize eyelid surgery before and after photos to facilitate better decision making.
Board certified plastic surgeon Dr. Fiala recognizes the significance of before and after photos, and likes to provide them to patients wherever possible. He will also encourage patients to review magazines and websites to see what kind of improvements they may like to have in their eye appearance. Dr. Fiala receives patients from Orlando, Altamonte Springs, FL, and nearby areas for a variety of aesthetic procedures, including eyelid surgery.

Being Realistic
When a new patient is presented with blepharoplasty before and after photos during the pre-op consultation, they will know exactly what the procedure can or cannot do for them. This allows the patient to form realistic expectations, and mitigates the risk of any disappointment occurring later on.

Online Image Gallery
The surgeon may choose to create a Photo Gallery section on their practice website. New patients can simply access blepharoplasty before and after photos online and then make up their mind about visiting the surgeon's office for a personal consultation.
Contact Board Certified Plastic Surgeon Dr. Thomas Fiala at Fiala Aesthetics in Orlando to Schedule and Appointment:
For more information of the treatments and procedures offered at Fiala Aesthetics Plastic Surgery Center & Orlando Medical Spa by Dr. Thomas Fiala please contact us here.
See plastic surgery procedure and treatment price list.
Serving patients in and around Greater Central Florida: Orlando, Altamonte, Lake Mary, Maitland, Winter Park, Clermont, Casselberry, Lake Mary, Longwood, Celebration, Heathrow, Windermere, Tampa, Jacksonville, Sarasota and more.
Voted the #1 Best Plastic Surgeon in Orlando, Florida by the readers of Orlando Magazine.