Botox Before and After Pictures
Posted on December 9, 2015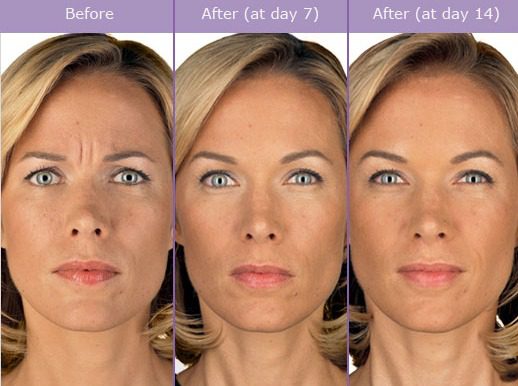 Botox Before and After Pictures
Botox is an injectable, anti-wrinkle facial aesthetics procedure. It is based on botulinum toxin, which is a potent biological agent to relax the overactive, wrinkle-forming muscles in the face. At the time of initial consultation, the treatment provider will explain its pros and cons in comparison to facelift or brow lift cosmetic surgery.
Many providers also prefer to show Botox before and after photos during the first consultation. This can help to explain the potential effectiveness of the procedure, and allow the patient to make a better informed decision. Board certified plastic surgeon Dr. Thomas Fiala provides Botox treatment to patients in Orlando, Altamonte Springs, FL, and surrounding communities.
What are Botox Before and After Images?
Before and after images in case of Botox refer to a pair or group of pictures pertaining to a previous patient who has undergone the same injectable treatment with outstanding results. The pictures include images taken prior to the procedure and after the procedure at a time when the initial redness and swelling has disappeared and full effects of Botox are visible.
The treatment provider will obtain the pictures with the consent of the patient and present them before new patients in an appropriate manner. The provider may also show the pictures of various facial cosmetic surgery procedures to draw a comparison. The important goal here is to use these photos as a visual tool to explain to new patients about what Botox injections can or cannot do for them.
Benefits
When an individual is considering Botox treatment for the first time, they may be slightly apprehensive about how it may impact their overall facial appearance and whether the results will be natural looking or not. Some people may need Botox in a single area such as between the brows, while others may need for extensive treatment in multiple areas.
In some cases, Botox procedure may be performed in conjunction with another non-surgical or surgical procedure to achieve more comprehensive results. In all such situations, it can be difficult for a new patient to make the best decisions. This is where the treatment provider may make use of Botox before and after pictures to help the patient make correct choices.
As a leading plastic surgeon, Dr. Fiala offers Botox and various other procedures in a state of the art environment at his practice and medical spa. Dr. Fiala receives patients from Orlando, Altamonte Springs, FL, and nearby locations.
Having Realistic Expectations
Botox can address mild to moderate fine lines and wrinkles in certain areas of the face to great effect. However, it may not lift sagging facial skin or add volume to depleted areas of the face. To ensure that the patient has a clear understanding and realistic expectations, the treatment expert will make use of Botox before and after photos.
Photos on the Website
A Botox practitioner may choose to provide Botox before and after pictures on their practice website. New patients may simply access the photos online and review the expected results with Botox. This will put them in a better position at the time of personal consultation and enable them to make a faster decision.
For more information of the treatments and procedures offered at this Plastic Surgery Center & Orlando Medical Spa by Dr. Thomas Fiala please contact us at (407) 339-3222 or visit www.plasticsurgeryinflorida.com ; day-spa-orlando.com ;coolsculptinginorlando.com