Botox is Currently Approved to Treat Canthal Lines (Crow's Feet)
Posted on March 21, 2016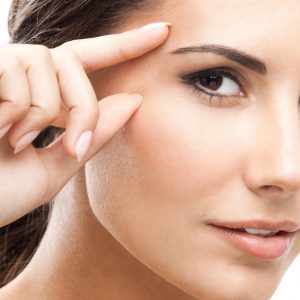 Botox is an injectable treatment to reduce the signs of aging and enhance facial aesthetics. Botox treatment for frown line reduction was originally approved by the FDA in 2002. Ever since then it has continued to rank among the most popular procedures for people who want to achieve facial rejuvenation without involving cosmetic surgery.
In 2013, the FDA approved Botox for the cosmetic reduction of canthal lines, commonly known as crow's feet. This approval has encouraged thousands of new patients to seek youthful enhancement of the area around the eyes with Botox. Dr. Thomas Fiala is a board certified plastic surgeon providing Botox treatment to patients in Orlando, Altamonte Springs, FL, and surrounding locations.

FDA Approval
Crow's feet or lateral canthal lines are minor wrinkles and fine lines that radiate from the outside corners of the eyes. The skin in this area is very delicate and sun exposure, environmental factors and aging effects can cause the appearance of these lines before wrinkles appear in any other part of the face. Botox is a tried and tested treatment for the aesthetic reduction of crow's feet.
Botox can serve as a non-surgical replacement for facial cosmetic surgery or other invasive options to reduce crow's feet. The FDA approved Botox in 2013 for the cosmetic reduction of canthal lines. With this treatment, the eyes can appear more youthful and well-rested. Leading plastic surgeon Dr. Fiala receives patients from Orlando, Altamonte Springs, FL, and nearby areas for Botox treatment.

How does Botox Work?
Botox has a unique property to block communication between the nerve and muscle in the area where it is injected. The procedure can be performed using fine needles and without any need for anesthesia. The Botox provider will inject the medication directly into the overactive facial muscles that are causing the formation of canthal lines.
Once the medication reaches the wrinkle forming muscle, it will stop receiving signals from the nervous system, and go into a relaxation mode for a temporary period. The fine lines formed by this overactive muscle will now fade away as the muscle is no longer active. This effect can last for about three to six months, and the treatment may be repeated in the future for prolonged benefits.

Research Study
The manufacturer of Botox Cosmetic, Allergan Inc., earned the approval from the FDA after various clinical tests and studies to demonstrate its safety and effectiveness in treating crow's feet. A major study conducted by Allergan with more than one thousand adult participants in two groups showed the success of this treatment. One of the groups with 833 participants was treated for crow's feet with Botox, while the other group was left untreated.
The group that had received Botox treatment showed conspicuous improvement in the appearance of eyes and reduction of crow's feet in comparison to the other group. In addition to the controlled studies, positive feedback from thousands of patients over the last two years has led to a growing acceptance of Botox as an effective non-surgical solution for crow's feet.

For more information of the treatments and procedures offered at this Plastic Surgery Center & Orlando Medical Spa by Dr. Thomas Fiala please contact us at (407) 339-3222 or visit www.plasticsurgeryinflorida.com ; day-spa-orlando.com ;freezemyfatflorida.com