Botox Wrinkle Remover for Smile Lines
Posted on March 10, 2022
Botox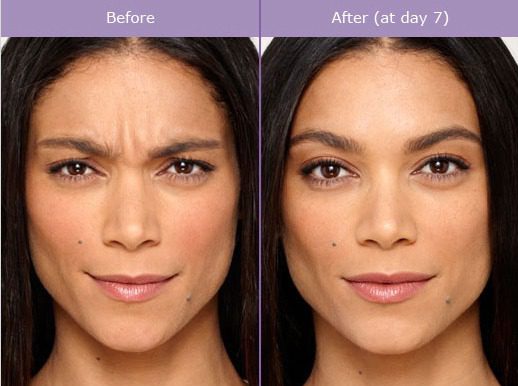 A smile reveals the feelings of inner joy and makes a person look friendly and pleasing. But with age, the skin tends to lose elasticity, giving rise to deepening of smile lines that can form around the mouth and eyes. Over a period of time, these lines can become static and even show when the face is at rest. Botox is one of the most popular FDA approved aesthetic solutions to address smile lines.
The impact of smile lines can vary from one person to another, depending on their unique facial anatomy and the size of the facial muscles. Fiala Aesthetics Medical Spa, led by board certified plastic surgeon Dr. Thomas Fiala, is one of the top providers of Botox injections for smile lines. Patients in Orlando, Altamonte Springs, FL, and surrounding areas have an opportunity to receive this treatment at Fiala med spa.
Choosing the Right Treatment Center
On the surface, Botox may appear to be a simple injectable procedure. However, patients should be aware that Botox is produced from botulinum toxin, which is one of the most potent biological substances known to man.
If the Botox injections are administered poorly in the wrong facial muscles or in excess volume, it can lead to serious side effects that can be difficult to reverse. To avoid such eventualities, patients should choose a certified medical spa that is fully equipped to provide Botox aesthetic treatments.
Fiala Aesthetics is renowned for its expertise and its highly successful track record in performing Botox and various other procedures. Dr. Fiala ensures that the med spa is guided by the same highest standards and practices that govern his plastic surgery practice to achieve safe and desirable outcomes in every case. The med spa receives patients from Orlando, Altamonte Springs, FL, and nearby locations.
How does Botox Work?
Smile lines are caused by a muscle caused orbicularis oculi. This circular muscle is present around the eye, and carries out the function of closing the eyes. When Botox is injected in a precise quantity directly into this muscle, it can cause it to relax and reduce the formation of smile lines around the eyes. The patient may require few small injections of Botox on either side of the face.
When Botox injections are administered by a trained expert, the procedure can be completed nearly painlessly and will take less than 15 minutes. Results are visible almost instantly, and the crinkling of the skin in the treated area will stop. The skin overlying the muscle becomes smooth and the fine lines gradually soften and disappear.
Benefits
Botox treatment for smile lines offers several benefits. The procedure can be completed in a single, short session, and the patient can simply return to their workplace or resume their normal activities of the day.
All the risks and complications that are usually associated with a surgery are avoided with Botox, provided the procedure is performed by an expert. Pain and discomfort is minimal, and no general anesthesia or sedation will be involved in Botox treatment.
For More Information on the Treatments and Procedures Offered, contact award winning Board Certified Plastic Surgeon Dr. Thomas Fiala at Fiala Aesthetics in Greater Orlando to Schedule Your Consultation:
Serving patients in and around Greater Central Florida: Orlando, Altamonte, Lake Mary, Maitland, Winter Park, Clermont, Casselberry, Lake Mary, Longwood, Celebration, Heathrow, Windermere, Dr. Phillips, Sanford, Deltona, Deland, Daytona Beach, Melbourne, Cocoa Beach, New Smyrna Beach, Tampa, Jacksonville, Sarasota and more.
Voted the #1 Best Plastic Surgeon in Orlando, Florida by the readers of Orlando Magazine.