Botulinum Toxin (Botox) Candidates
Posted on January 3, 2017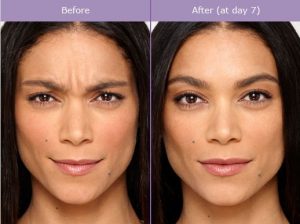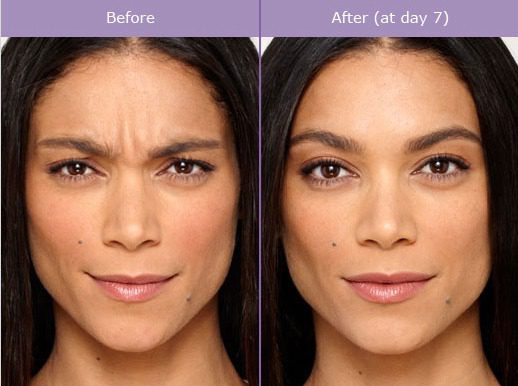 Botox, clinically known as botulinum toxin type A, is a safe, concrete, and effective treatment to temporarily reduce facial wrinkles and fine lines from specific areas. While this FDA approved treatment has a very high success rate and an excellent safety profile, it is critical to choose the right candidates to administer Botox successfully.
A dedicated aesthetics treatment provider will carefully determine candidacy of the patient before recommending them Botox injections. In some cases, Botox may be used in conjunction with another aesthetic surgical or non-surgical treatment for more effective results. Board certified plastic surgeon Dr. Thomas Fiala provides Botox injections to patients in Orlando, Altamonte Springs, FL, and surrounding locations.
 
Candidacy
Women and men in the age group of 18 to 65, who are in good general health and having no history of neuromuscular diseases, will usually make fantastic candidates for Botox treatment. They should have a goal to eliminate or mitigate mild to moderate facial lines and wrinkles with Botox, while being fully aware of the potential risks and complications of Botox injectable treatment.
Candidates for Botox will typically wish to avoid facial cosmetic surgery, even while knowing that the outcomes of Botox will last for a few months, and the treatment may have to be repeated periodically to maintain results. Working people and busy moms are generally more interested in choosing Botox because they want a procedure that involves minimal to no downtime and has a much reduced risk of complications.
Younger people may make good candidates if they have an onset of signs of facial aging and they wish to prevent or delay the appearance of more conspicuous facial lines and wrinkles. Many candidates prefer to choose Botox before an important public function or social event such as a wedding because the procedure is quick and efficient and the results are near-instant.
Individuals who are bothered by the appearance of deep facial creases or folds, such as nasolabial folds, they may not benefit much from Botox, and should instead choose dermal filler injections. Botox candidates will have wrinkles or lines caused due to overactive facial muscles, but if the creases are caused due to soft tissue laxity, a dermal filler injection may be a better solution.
A good candidate will also have a positive frame of mind, clear aesthetic priorities and realistic expectations. They should recognize that the results with Botox may not be as dramatic or long lasting as a facial cosmetic surgery, and should focus on the subtle aesthetic improvements and natural looking outcomes that Botox can provide.
 
Who should Avoid Botox?
Individuals with one or more of the following conditions may not make good candidates for Botox:
Allergy to one of the ingredients of Botox
Suffered side effects of Botox or one of its variants previously
Having an untreated skin infection in the injection site
Suffering from a muscular or nerve disorder
Having asthma or breathing issues
Having bleeding problems
Suffering from muscle weakness in the forehead
Having recently undergone facial surgery
Women who are pregnant or breastfeeding should also avoid Botox. Highly successful plastic surgeon Dr. Fiala receives patients from Orlando, Altamonte Springs, FL, and nearby areas for Botox.

For more information of the treatments and procedures offered at this Plastic Surgery Center & Orlando Medical Spa by Dr. Thomas Fiala please contact us at (407) 339-3222 or visit www.plasticsurgeryinflorida.com ; day-spa-orlando.com ; coolsculptinginorlando.com