Botulinum Toxin (Botox) Procedure Steps
Posted on March 2, 2017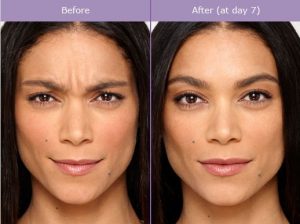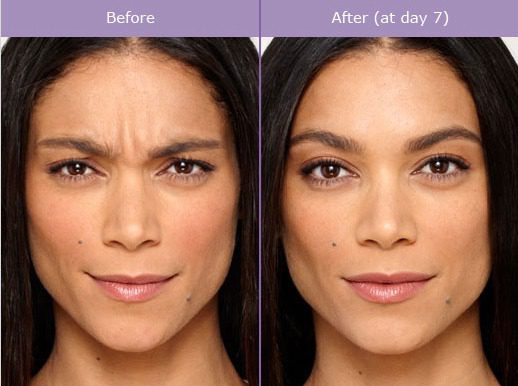 Botox is a non-surgical anti-aging procedure aimed at reducing the impact of facial wrinkles and fine lines for a temporary period with a few simple injections. The injection provider at a certified Botox facility will discuss the steps involved in the procedure and educate the patient about this FDA approved treatment.
Botox injection treatment can usually be completed in about 15 to 20 minutes. Thereafter, the patient is free to go back to their normal activities or return to work. Patients who want to avoid cosmetic surgery of the face may consider this treatment option. Board certified plastic surgeon Dr. Thomas Fiala provides Botox injections to patients in Orlando, Altamonte Springs, FL, and other communities across this part of the country.
 
Understanding Botox Treatment
Before a candidate goes ahead with selecting a qualified Botox provider to receive this treatment, they should ideally perform their own online research to learn and understand the basics of Botox treatment. This will allow them to choose the right provider, and have a more productive Botox consultation in order to make the best decision.
 
Selecting a Provider
Once the patient has decided to go ahead with Botox injections, they should identify a well-qualified provider offering this treatment. They should preferably seek Botox treatment at a facility that is headed and supervised by a board certified plastic surgeon. The surgeon will typically maintain the highest quality and safety standards and follow the same best medical practices for Botox which they normally do for surgical procedures.
 
Full Disclosure of Information
At the time of Botox consultation, the patient must transparently share the relevant information as required by the treatment provider. If they have undergone Botox treatment in the last six months, they should let the provider know about it. Information about any allergy drugs, muscle relaxants, blood thinners and sleeping pills that the patient may be currently taking should be disclosed to the provider.
If the patient is a smoker, they should inform the provider and be committed to follow their instructions for a safe and effective Botox planning and treatment.
 
Botox Appointment
It will only take a few minutes for a Botox expert to complete the administering of injections. They will first mark the sites where Botox injections can be applied to maximum aesthetic benefit. The sites will be disinfected with a cleansing solution. A topical numbing gel may be used to keep the patient completely comfortable during the injection procedure.
A narrow gauge micro needle will be used to inject Botox into the targeted facial muscles so that discomfort caused is minimal. Areas between the brows, on the forehead and around the outer eye area are commonly treated with Botox. One to three injections may be used for an individual wrinkle-forming muscle.
 
Post-Treatment Instructions
Following the injections, the provider will instruct the patient to avoid lying down for about three to four hours. They will also advise the patient against rubbing or massaging the injection sites for at least 12 hours. This will help prevent the neurotoxin to move to an unintended area of the face. Dr. Fiala receives patients from Orlando, Altamonte Springs, FL, and other cities across the horizon for Botox treatment.
For more information of the treatments and procedures offered at this Plastic Surgery Center & Orlando Medical Spa by Dr. Thomas Fiala please contact us at (407) 339-3222 or visit www.plasticsurgeryinflorida.com ; day-spa-orlando.com ; coolsculptinginorlando.com