Botulinum Toxin (Botox) Recovery
Posted on February 15, 2017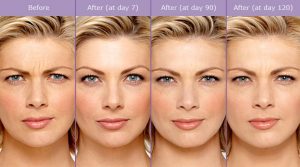 Recovery is an important aspect in any cosmetic procedure and is one of the key concerns for people who have a busy lifestyle or tight work schedules. Such people may not want to choose cosmetic surgery options, and would prefer to receive treatments such as Botox, which involve minimal to no recovery time.
Botox avoids all the typical risks and complications associated with a surgery, and the patient can simply resume their normal routine almost immediately. Board certified plastic surgeon Dr. Thomas Fiala provides Botox and various other surgical and non-surgical cosmetic procedures to patients in Orlando, Altamonte Springs, FL, and surrounding locations.
 
Ideal for Working People
It is important to choose a qualified treatment provider to achieve safe and desirable outcomes in an aesthetics procedure such as Botox injections. Once the patient has chosen the right provider, they can be assured of an efficient and quick procedure that will be over in about 15 to 20 minutes. The patient will not be required to go through any prior preparation or spend time after the treatment for post-op care.

Due to these benefits of Botox, it is more popular among busy mothers and working people, who typically want to choose facial rejuvenation procedures that do not involve significant downtime. Working people may simply schedule their Botox appointment during lunch time from work, and return to their workplace after the treatment session. Botox has earned the sobriquet of 'lunch hour procedure' among working people.
Patients should be aware of a simple precaution that they will have to take following Botox injections. They should not lie down for about four hours after the treatment. This will allow the botulinum toxin to evenly spread in the affected areas. The patient should also avoid massaging the injection sites or performing any strenuous exercises for about 24 hours after the procedure.
 
Minor Side Effects
Although there are no major side effects of Botox if it is administered correctly by an expert, the patient may experience a few minor side effects. Mild bruising, swelling and redness may occur in the injection sites, and some people may complain of minor headaches for a few hours.
These temporary side effects will resolve in about two to three days without requiring any treatment. Makeup can be applied from the second day of the treatment to hide the post treatment effects of Botox injections. But the patient should avoid exercising at the gym or pursuing any sports or workout routine for one or two days after the injections.
Blood thinning medications such as aspirin or ibuprofen should also be avoided for about two or three days following Botox injections. Judicious plastic surgeon Dr. Fiala receives patients from Orlando, Altamonte Springs, FL, and nearby areas for Botox treatment.
 
Results
Most patients will be able to notice improvement in their facial appearance almost immediately after the Botox procedure. As the swelling and bruising resolves over the course of the next few days, the results will be established more clearly, and will sustain for about three to four months.

For more information of the treatments and procedures offered at this Plastic Surgery Center & Orlando Medical Spa by Dr. Thomas Fiala please contact us at (407) 339-3222 or visit www.plasticsurgeryinflorida.com ; day-spa-orlando.com ; coolsculptinginorlando.com