Breast Augmentation Before and After Photos
Posted on November 27, 2014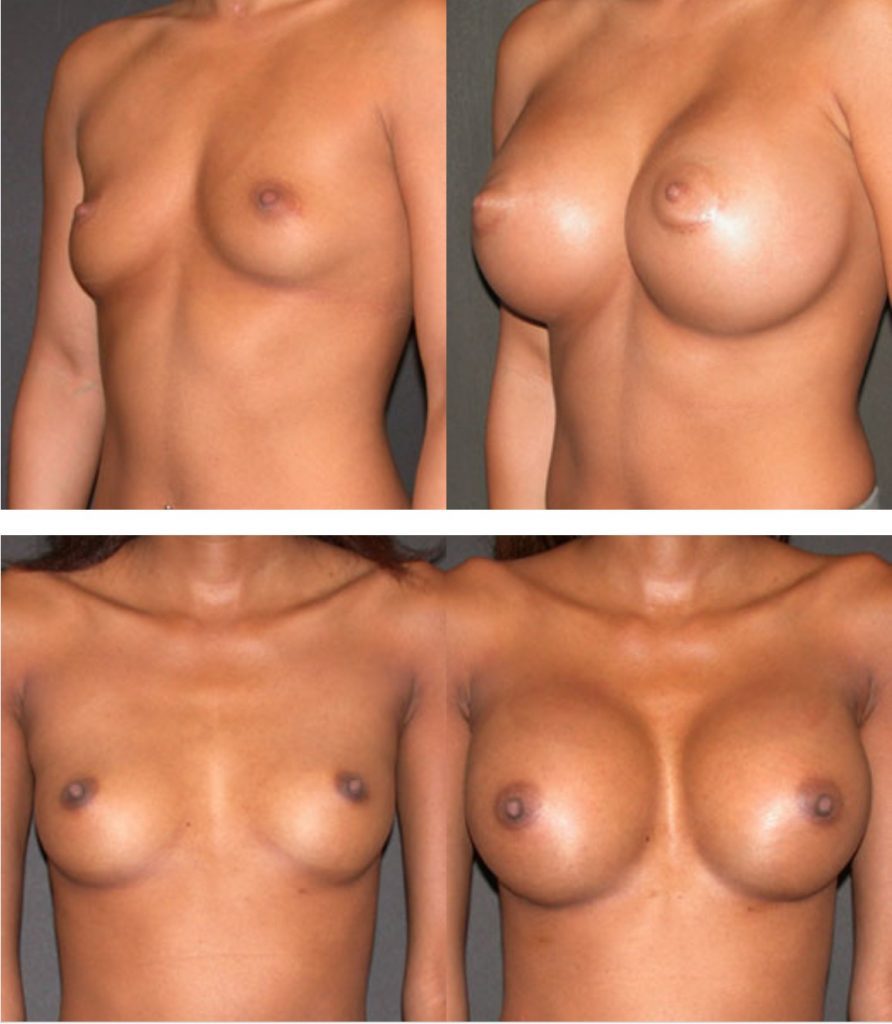 Breast augmentation may be performed as a cosmetic surgery to enhance the size of breasts, or as a reconstructive procedure to restore breast aesthetics following a mastectomy. Dr. Thomas Fiala is an experienced plastic surgeon providing breast augmentation and other surgeries to patients in Orlando, Altamonte Springs, FL, and surrounding communities.During the initial consultation process, Dr. Fiala will make use of breast augmentation before and after photographs to explain various aspects of the surgery. His first goal is to ensure that the patient makes an informed choice about the procedure.
What are Breast Augmentation Before and After Images?
Before and after pictures in case of breast augmentation refer to a pair or group of images pertaining to an earlier patient who has been through the same procedure with successful results. The images include pictures taken prior to the breast augmentation cosmetic surgery and after the surgery at a time when the swelling and bruising has subsided and full effects of the procedure are visible.
The plastic surgeon will obtain these photos with the consent of the patient, and present them discreetly before new patients. The only purpose of these pictures is to educate new patients about various aspects of breast augmentation. Patients can have different aspirations about the aesthetics of the procedure, and these before and after pictures can serve as an effective visual aid to ensure that the patient knows exactly what the procedure can or cannot do for her.
Benefits
When a new patient in Orlando, Altamonte Springs, FL, or nearby areas visits the office of Dr. Fiala for breast augmentation, she may not necessarily have a clear idea about how the procedure may impact her overall appearance. Different options regarding the type of incisions, placement position of implants and the size and type of implants are available.
In some cases, the surgeon may recommend breast augmentation in conjunction with breast lift. In all these situations, it can get difficult for the patient to make the most appropriate decisions. This is where the surgeon may make use of breast augmentation before and after photos to help the patient make the right choices.
Staying Realistic
In any plastic surgery procedure, including breast augmentation, it is important that the patient should have a positive thought process, clear aesthetic goals, and realistic expectations. With before and after photos, it is possible to eliminate the scope for misunderstandings or the risk of false expectations, which can cause disappointment later on. With these photos, the patient will know clearly about what to expect and what not to expect from the breast augmentation procedure.
Photos Online
The plastic surgeon has a choice to upload the digital version of breast augmentation before and after photographs on their practice website. The photos can be a part of a separate website section called "photo gallery." Through this section, a new patient who may be considering breast augmentation procedure, can simply access the pictures online from the privacy of her home or office. Thereafter, she may decide whether to visit the office of the plastic surgeon for a consultation.
For More Information on the Treatments and Procedures Offered, contact award winning Board Certified Plastic Surgeon Dr. Thomas Fiala at Fiala Aesthetics in Greater Orlando to Schedule Your Consultation:





Serving patients in and around Greater Central Florida: Orlando, Altamonte, Lake Mary, Maitland, Winter Park, Clermont, Casselberry, Lake Mary, Longwood, Celebration, Heathrow, Windermere, Dr. Phillips, Sanford, Deltona, Deland, Daytona Beach, Melbourne, Cocoa Beach, New Smyrna Beach, Tampa, Jacksonville, Sarasota and more.
Voted the #1 Best Plastic Surgeon in Orlando, Florida by the readers of Orlando Magazine.