Breast Augmentation Plastic Surgeon – Orange County Florida
Posted on August 5, 2020
Breast Augmentation Plastic Surgery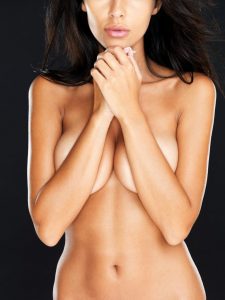 Breast augmentation is the second most sought-after cosmetic surgery procedure in the US, after liposuction. Advanced surgical techniques and FDA approvals for innovative, highly cohesive silicone breast implants have encouraged many more women to seek breast augmentation to enhance their breast appearance.  
Dr. Thomas Fiala is a board certified plastic surgeon providing breast augmentation surgery and various other surgical and non-surgical aesthetic procedures. Dr. Fiala receives patients from Orange County, Seminole County and greater Central Florida.
Breast Aug Candidates 
Breast augmentation surgery may be recommended for different reasons to different women. The surgeon will determine the candidate's overall health condition, consider whether she is a smoker, and assess the skin elasticity in the breasts before recommending breast augmentation. Women having from one or more of the conditions may choose breast augmentation cosmetic surgery: 
The woman suffers from micromastia, a condition of naturally under-developed breasts.  
Poor symmetry between the breasts.  
Loss of breast volume following a pregnancy or major weight loss.  
Birth defects in one or both breasts.  
Loss of breast tissue due to mastectomy or breast injury.  
The woman desires enhanced breasts for aesthetic appeal.  
Plastic Surgeon Dr. Fiala Patient Reviews:
I am a former model that is conscientious about my face and body.  To date I have had 4 surgical procedures done by Dr Fiala, with each one looking natural and not over done.  Their staff if very kind and discreet.
My friends tell me I look the same as I did 20 years ago! Thank you so much Dr Fiala, you are truly the BEST!! – Melissa S.
…………………………………………………………………………….
I send EVERYONE to Dr. Fiala. He is a true professional.
I had been researching doctors for years for my Mommy Makeover. A friend recommended Dr. Fiala after her tummy tuck…(he does the most AMAZING tummy tucks),
I made my appointment for my consult, and never regretted my decision. I walked into my consult, and immediately felt at ease. Dr. Fiala really took the time to explain my procedure, and answered all of my questions. Never, at any time, did I feel pressured into anything I was not comfortable with.
My surgery and recovery went very well. My results are amazing. I can't say enough about Dr. Fiala and his wonderful staff.  They Rock!!! – Tracy F.
…………………………………………………………………………….
I researched many plastic surgeons for a very complex breast augmentation that I was in desperate need of.
I finally chose Dr. Fiala of Fiala Aesthetics Plastic Surgery for a variety of reasons. Most importantly his credentials, he was patient and met with me a few times prior to my surgery with many questions that I had.
In my opinion, I feel that I was going to put any doctor up for a challenge because of my deflated implant and asymmetry. It wasn't until AFTER the surgery did Dr. Fiala let us know that I had a tremendous amount of scar tissue which took him an hour and a half to remove. Dr. Fiala and his entire staff from Denise, to Christina, to Sherry, to Jennifer and to Diane just to name a few, I felt valued as a potential patient and then when the time came an actual patient.
This is the FIRST time in over 30 years that I feel my breast look perfect! Dr. Fiala is just an amazing Doctor with a tremendous amount of vision. I could not be more happier! – Venus P.
Customized Procedure 
One of the key reasons behind the popularity of breast augmentation surgery is that the procedure can be customized to suit the unique needs of a patient. The type, size, and shape of breast implants, location of incisions, and placement position of implants are all flexible decisions that will be taken in accordance with the patient's aesthetic goals and her breast anatomy.  
Breast Implant Choices 
Patients will usually have a choice between saline and silicone implants. The surgeon will explain the pros and cons of each, and help the patient make the right choice. Some of the new, highly cohesive form stable implants offer greater aesthetic fulfillment and safety. Implant sizes are available from 120cc to 960cc, and profile, shape, and texture choices are also available.  
Breast Implant Placement  
The implants may be placed in front of the pectoral muscle, behind the breast tissue or just underneath the pectoral muscle. The breast pocket will be carved accordingly once the implant placement position is determined in consultation with the patient.  
Incision Location 
Incisions through which the implants will be surgically inserted could be placed discreetly below the breast crease, along the areola circumference, or under the arms. In rare cases, a transumbilical or TUBA incision may be placed.  
Surgical Procedure  
The surgeon will make an incision in the pre-determined location, and a breast pocket will be created through it. Thereafter, the surgeon will place the implant and adjust it into the desired position. Once the procedure is completed, the incisions will be closed with sutures, and the treated area will be wrapped in bandages.  
Recovery  
Most women are able to return to their normal routine or go to work in about 10 to 14 days after the surgery. Vigorous exercises and heavy lifting should be avoided for about four weeks.  
For More Information on the Treatments and Procedures Offered, contact award winning Board Certified Plastic Surgeon Dr. Thomas Fiala at Fiala Aesthetics in Greater Orlando to Schedule Your Consultation:





Serving patients in and around Greater Central Florida: Orlando, Altamonte, Lake Mary, Maitland, Winter Park, Clermont, Casselberry, Lake Mary, Longwood, Celebration, Heathrow, Windermere, Dr. Phillips, Sanford, Deltona, Deland, Daytona Beach, Melbourne, Cocoa Beach, New Smyrna Beach, Tampa, Jacksonville, Sarasota and more.
Voted the #1 Best Plastic Surgeon in Orlando, Florida by the readers of Orlando Magazine.