Breast Implant Removal Recovery
Posted on July 14, 2016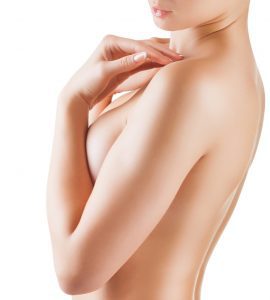 The need for breast implant removal may arise in some cases after breast augmentation cosmetic surgery. The procedure must be performed with great skill in order to restore the natural looking breasts. However, if implant replacement is not involved, the recovery will be faster. The breast surgeon will explain all aspects of the breast implant removal, including recovery, during the initial consultation.
Board certified plastic surgeon Dr. Thomas Fiala provides breast enhancement, breast lift, breast revision and several other aesthetics procedures related to the breasts and other areas. Dr. Fiala will help the patient make an informed decision by educating them about all aspects of breast implant removal. He provides this procedure to patients in Orlando, Altamonte Springs, FL, and surrounding locations.

Limited Downtime
Recovery is relatively easier and faster when the patient only wants breast implant removal and not replacement following the primary breast augmentation cosmetic surgery. Downtime of four to five days may be involved, after which the patient can resume her normal routine or return to work. The actual length of recovery can slightly differ from one patient to another depending on various factors.

Pain and Discomfort
Only mild pain and discomfort is usually experienced after breast implant removal procedure. For the first few days, the surgeon may prescribe pain meds to keep the patient comfortable. Swelling, bruising and itching in the incision area will occur in the early phase of recovery.
An experienced plastic surgeon will try to utilize the original incisions to perform breast implant removal. Therefore, no new scars are expected after the procedure. A few patients may experience changes in sensation around the incision areas, such as numbness or tingling. This is generally a temporary condition, which will improve on its own with time.

Guidance for Healthy Recovery
The best way for a patient to ensure healthy and speedy recovery after breast implant removal is to diligently follow the post-op care guidance provided by the surgeon. To start with, the patient should refrain from smoking for a few weeks following the surgery. Smoking can delay healing and increase the risk of post-operative complications.
Bruising and swelling after breast implant removal is usually minimal, but the patient can take steps to reduce these effects. She should apply cold compresses for the first few days. She should try to sleep in a slightly elevated position during the first week to enable proper healing.
Pain medications and antibiotics, if any, should be taken only as prescribed by the surgeon. Driving should be avoided during the days the patient is using pain meds. Most patients will be able to return to their regular activities in less than a week, but mild walks at home are encouraged from the second day of surgery.
Strenuous exercises, lifting of heavy weights, excessive bending movements and other vigorous activities should be avoided for about two to four weeks. This will allow sufficient time for the wounds to heal completely. Dr. Fiala receives patients from Orlando, Altamonte Springs, FL, and nearby areas for breast implant removal.
For More Information on the Treatments and Procedures Offered, contact award winning Board Certified Plastic Surgeon Dr. Thomas Fiala at Fiala Aesthetics in Greater Orlando to Schedule Your Consultation:





Serving patients in and around Greater Central Florida: Orlando, Altamonte, Lake Mary, Maitland, Winter Park, Clermont, Casselberry, Lake Mary, Longwood, Celebration, Heathrow, Windermere, Dr. Phillips, Sanford, Deltona, Deland, Daytona Beach, Melbourne, Cocoa Beach, New Smyrna Beach, Tampa, Jacksonville, Sarasota and more.
Voted the #1 Best Plastic Surgeon in Orlando, Florida by the readers of Orlando Magazine.