Breast Implant Removal
Posted on February 10, 2023
When Should You Remove Your Breast Implant?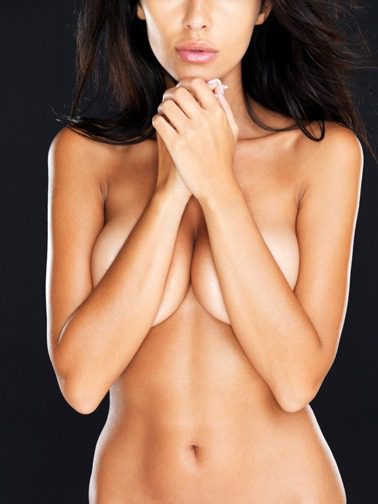 While you cannot expect your breast implants to last for a lifetime, most women can benefit from breast augmentation without any trouble for many years. But breast implant removal or exchange may become necessary at some point in the future. You should be aware about the possibility of breast implant exchange or removal when you make a decision to go ahead with your primary breast augmentation surgery.
Breast implant removal involves no replacement with new implants, and in such case, the surgeon may have to perform an additional cosmetic surgery procedure called breast lift to restore the original youthful appearance of breasts. But for many women, breast implant exchange is the procedure of choice where the old or damaged implants are replaced with new ones.
Candidates for Breast Implant Removal or Exchange
You may consider breast implant removal or exchange surgery, if you have experienced one of the following conditions.
Leakage of Implant
If your original saline or silicone implants have become leaky because of a rupture or damage, they may be deflated. This will necessitate breast implant removal or exchange.
Desire to Change Implant Type or Size
Following a change in your cosmetic preferences, you may want to switch from saline to silicone implants, or from silicone to ultra cohesive silicone implants. In some cases, women may want to switch from silicone to saline, if they are worried about breast implant illness.
If you want to change breast implant size because of changed needs arising after a pregnancy or weight fluctuations, you may consider breast implant exchange cosmetic surgery.
Capsular Contracture or Implant Shifting
If excess scar tissue forms around your implants, it may result in capsular contracture. You may feel tightness or hardness of the implant, or even implant rupture may occur. In some cases, the original implant may move away from its position or lose its shape. Breast implant removal or exchange may be necessary in all these situations.
Incision Placement for Breast Implant Removal/Exchange
Your surgeon's first goal will be to use the original surgical scars from your breast augmentation surgery to remove or replace the implants. But depending on the surgical technique, the incisions may be placed in multiple locations.
In case of implant exchange, the surgeon may decide to place incisions in discreet areas such as the breast crease, around the areola, or in the armpit. This will conceal the subsequent scarring to a significant extent.
Procedure
Your breast implant removal or exchange surgery will be performed using general anesthesia at an accredited surgery center or hospital. Depending on the technique involved, your procedure may last from one to two hours.
Following the implant removal or exchange, your surgeon will close the incisions using sutures and provide you a supportive bra, which you will have to wear for several weeks post-surgery.
For More Information on the Treatments and Procedures offered, contact award winning Board Certified Plastic Surgeon Dr. Thomas Fiala at Fiala Aesthetics in Greater Orlando to Schedule Your Consultation:
Voted the #1 Best Plastic Surgeon in Orlando, Florida by the readers of Orlando Magazine.