Breast Implant Sizes: How to Choose the Best Size for You?
Posted on August 31, 2016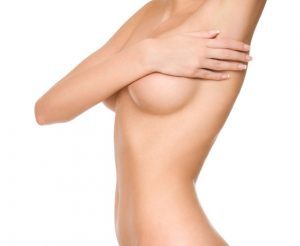 The choice of breast implant size will have a significant bearing on the final result of breast augmentation cosmetic surgery. Breast implants are available in sizes ranging from 120 cc to 960 cc. A majority of women choose sizes from 300 cc to 400 cc. The height and diameter of the implant should also be considered while choosing a size.
The plastic surgeon will closely engage with the patient to understand her aesthetic goals and match them against her natural breast anatomy. The implant size will be recommended after this evaluation. Board certified plastic surgeon Dr. Thomas Fiala provides breast augmentation surgery to patients in Orlando, Altamonte Springs, FL, and surrounding locations.

Key Factors
Some of the important factors that should be taken into consideration while determining the implant size include:

Body Type
If the woman has a lean figure with small breasts, she should ideally resist the idea of choosing very large implants. Adequate skin coverage to the enlarged breast may not be available in her case, and may cause implant rippling. Furthermore, a drastic change in breast appearance will bring undue attention. If the woman is uncomfortable with such attention, she may settle for medium sized implants.

Body Shape
The natural body shape of the woman will also define what type of breast size may suit her more. Women with a strong build find it easier to carry larger sized breasts because of their heavier weight. A thinly built woman with very heavy implants may end up with a back pain and may ultimately have to consider implant replacement cosmetic surgery.

Future Pregnancy
Whether a woman plans to have a pregnancy in the near future will have a bearing on the implant size to be chosen. During the pregnancy, the breasts are likely to expand a few sizes and then return to their normal size after delivery. Choosing the right size of implants becomes easier for women who do not have plans for another pregnancy.

How to Select the Size?
The following tips may help while making the choice for breast implant size:
The patient should frankly talk to the plastic surgeon about her aesthetic needs. Once the surgeon has a clear understanding of her goals, they can recommend a more appropriate size of implants.
Choose relevant photos from magazines and websites, and show them to the surgeon. The surgeon can then guide the patient about what kind of breast size is achievable.
When selecting the implant sizes, the bra cup size may not be the best way to measure. Some surgeons will have different samples for implant sizes to assist the patients with their choice. These implants can be placed inside the bra to provide a better idea of how the breast will appear.
Apart from the size of breast implants, it is also important to choose the appropriate shape. The decision will have to be made between round and anatomical shaped breasts. The surgeon can help the patient in this choice. Dr. Fiala receives patients from Orlando, Altamonte Springs, FL, and nearby areas for breast implant surgery.
For More Information on the Treatments and Procedures Offered, contact award winning Board Certified Plastic Surgeon Dr. Thomas Fiala at Fiala Aesthetics in Greater Orlando to Schedule Your Consultation:





Serving patients in and around Greater Central Florida: Orlando, Altamonte, Lake Mary, Maitland, Winter Park, Clermont, Casselberry, Lake Mary, Longwood, Celebration, Heathrow, Windermere, Dr. Phillips, Sanford, Deltona, Deland, Daytona Beach, Melbourne, Cocoa Beach, New Smyrna Beach, Tampa, Jacksonville, Sarasota and more.
Voted the #1 Best Plastic Surgeon in Orlando, Florida by the readers of Orlando Magazine.