Breast Implants Removal Surgery Recovery
Posted on March 10, 2023
Removal Surgery Recovery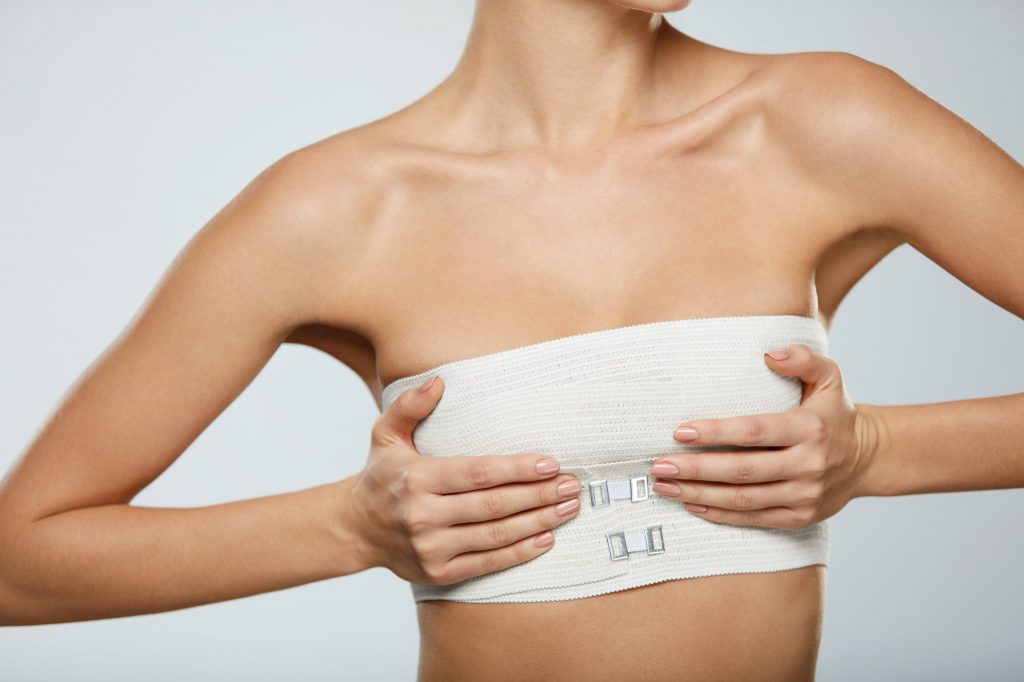 Breast implants removal procedure involves surgical removal of old implants, which may be replaced with new implants of same or different size and type. The procedure may be similar to that of the original breast augmentation surgery, or in some cases it may be more complicated. If the implants exchange procedure is performed several years down the line, the surgeon may recommend a combination of implants exchange surgery and breast lift, depending on the condition of breasts.
Post-surgery Steps
Once the surgeon completes the breast implants exchange procedure, the staff will shift the patient to a dedicated recovery area for observation. The breasts will be covered in bandages, and the surgeon will provide a special bra for support during the initial weeks. The patient will usually be able to go back home in a few hours after the procedure. As in the case of original breast augmentation or breast lift procedure, the surgeon will provide detailed post-op care instructions to the patient.
Most instructions will remain the same, but if the implant exchange surgery is more complicated, a few extra days of rest and more precautions may be advised. Your surgeon may prescribe pain medications for a few days and antibiotic treatment to minimize the risk of infection during recovery. They will also provide a date for the first follow-up visit to his office.
First Two Weeks
In the first week, the patient will experience mild pain and discomfort in the treated area, which can be managed with pain medications. The bruising and swelling will be more visible in the first week, but will start reducing significantly from second week. In about 10 days from the date of surgery, many patients are able to return to their workplace or resume their normal routine at home, including light exercises.
However, lifting of heavy weights or performing any such movement or exercise that puts undue strain on the area of incisions should be avoided for at least one month. If the patient spends more time in a semi-upright position while resting during the initial recovery period, it may help reduce swelling at a faster rate.
Contacting the Plastic Surgeon
Apart from the regular scheduled visits to the office of the breast surgeon for check-up and removal of sutures, some patients may need to contact the surgeon in an emergency during the recovery phase. If the patient experiences any unusual signs such as excessive pain in the treated area that does not subside with pain medication, stinging or burning sensation that persists, abnormal swelling in the breasts, or persistent high fever, it is important to get in touch with the surgeon immediately to remedy the condition.
For More Information on the Treatments and Procedures offered, contact award winning Board Certified Plastic Surgeon Dr. Thomas Fiala at Fiala Aesthetics in Greater Orlando to Schedule Your Consultation:
Voted the #1 Best Plastic Surgeon in Orlando, Florida by the readers of Orlando Magazine.