Buttock Liposuction Enhancement Procedure Steps
Posted on September 15, 2022
Buttock Lift and Shaping with Liposuction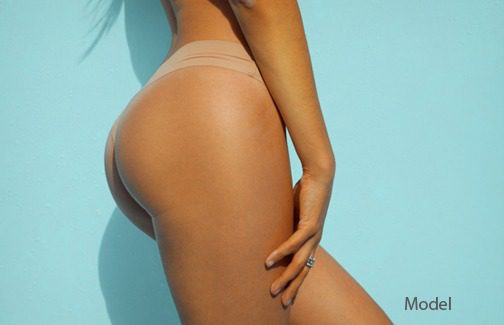 Contrary to popular belief, liposuction is not about removing the optimal amount of fat. What is more important is how much fat is left after surgery to make sure that the natural contours of the body are preserved, according to California Surgical Institute website. Patients now increasingly prefer the butt liposuction technique as it involves very small incisions and offers more natural looking and longer lasting outcomes.
The surgeon will inform the patient on the steps involved in the butt lift procedure during the pre-operative consultation process.
Anesthesia
Some surgeons perform buttock liposuction surgery using general anesthesia. But in some cases, the surgeon may use local anesthesia with intravenous (IV) sedation. After the patient is brought into the operating room, they will receive anesthesia prior to the commencement of the butt enhancement procedure.
An anesthesiologist or a registered nurse anesthetist will administer the general anesthesia. They will typically remain in attendance throughout the procedure to oversee the patient's response to anesthesia. The patient will be asleep during the enhancement surgery and will not experience any discomfort.
The Procedure
It is important to note that the amount of removed fat must not only be determined by the patient's desired post op size. Arguably, a more important consideration is the skin elasticity or its ability to re-drape to the new contour.
Removing volume that is too much for the skin to handle will result in a wide range of problems such as visible and/or palpable rippling and sagging appearance. While skin asymmetries can be improved by fat transfer, which in essence is a liposuction procedure in "reverse," patients can only expect some level of improvement, as opposed to complete remedy.
Simply put, the goal of liposuction hips and buttocks is to remove just the right amount of fat and leave behind enough fatty tissue to preserve the natural contours of the body and maintain a smooth skin surface.
The Incision
Liposuction is performed through small, inconspicuous incisions.
First, diluted local anesthesia is infused to reduce bleeding and trauma. Then a thin hollow tube, or cannula, is inserted through the incisions to loosen excess fat using a controlled back and forth motion. The dislodged fat is then suctioned out of the body using a surgical vacuum or syringe attached to the cannula.
Results
Your improved butt contour will be apparent once the swelling and fluid retention commonly experienced following liposuction subside.
Recovery
During your liposuction recovery, a compression garment or elastic bandages may cover treatment areas once your procedure is completed. These help to control swelling and compress the skin to your new body contours.
In addition, small temporary drains may be placed in existing incisions beneath the skin to remove any excess blood or fluid.
You will be given specific instructions that may include:
How to care for the surgical site and drains
Medications to apply or take orally to aid healing and reduce the potential for infection
Specific concerns to look for at the surgical site or in your general health
When to follow up with your plastic surgeon
For More Information on the Treatments and Procedures Offered, contact award winning Board Certified Plastic Surgeon Dr. Thomas Fiala at Fiala Aesthetics in Greater Orlando to Schedule Your Consultation:
Voted the #1 Best Plastic Surgeon in Orlando, Florida by the readers of Orlando Magazine.


Serving patients in and around Greater Central Florida: Orlando, Altamonte, Lake Mary, Maitland, Winter Park, Clermont, Casselberry, Lake Mary, Longwood, Celebration, Heathrow, Windermere, Dr. Phillips, Sanford, Deltona, Deland, Daytona Beach, Melbourne, Cocoa Beach, New Smyrna Beach, Tampa, Jacksonville, Sarasota and more.