Buttock Enhancement with Liposuction
Posted on August 10, 2022
Butt Enhancement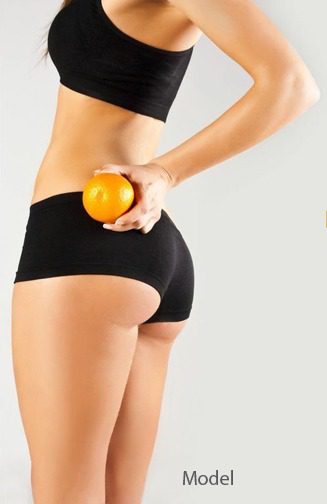 A buttocks liposuction procedure can help people who are unhappy with the appearance of their buttocks due to their shape or size or the presence of saggy skin.
This is an effective procedure for people who have lost significant amounts of weight and feel that their buttocks do not have an appealing shape or for individuals who merely want to enhance the appearance of their rears.
The butt liposuction surgery can be individualized to accommodate the unique requirements and desires of each patient. Regardless of the technique, a butt lift surgical procedure can offer patients a firmer and sexier butt.
Butt Lift Procedure
Traditional butt lift surgery is an extensive procedure which the cosmetic surgeon will usually perform under general anesthesia or local anesthesia and sedation to ensure that the patient remains safe and comfortable during the butt enhancement procedure.
The cosmetic surgeon will commence this procedure by placing an incision into the patient's butt to manually eliminate the thin fat layers (excessive fat will make the patient ineligible for this surgery), skin, and tissue. Furthermore, the surgeon may also make the underlying muscles tighter and place sutures deep within the tissue to hold the butt in an uplifted position.
Liposuction of the actual butt cheek is not a common procedure due to the increased risk of skin asymmetries and sagging appearance. This is particularly true if the lower half of the buttocks is treated.
Instead of the actual buttock cheek, the vast majority of patients can benefit from liposuction of the upper-outer butt, outer thigh, and/or hip-flank area.
The excess fat in the upper-outer buttock is known to make it appear flatter and wider. For this reason, contouring the area with liposuction can provide a dramatic improvement for the butt appearance even without the use of silicone implants or Brazilian butt lift (fat transfer).
Recovery
Following a butt liposuction the skin and tissue in this area will need to heal adequately to offer dramatic outcomes. The patient will need to see their surgeon for follow-up appointments, follow their guidelines for recovery, and give themselves sufficient time to rest to be able to enjoy their new backside.
For More Information on the Treatments and Procedures Offered, contact award winning Board Certified Plastic Surgeon Dr. Thomas Fiala at Fiala Aesthetics in Greater Orlando to Schedule Your Consultation:
Voted the #1 Best Plastic Surgeon in Orlando, Florida by the readers of Orlando Magazine.


Serving patients in and around Greater Central Florida: Orlando, Altamonte, Lake Mary, Maitland, Winter Park, Clermont, Casselberry, Lake Mary, Longwood, Celebration, Heathrow, Windermere, Dr. Phillips, Sanford, Deltona, Deland, Daytona Beach, Melbourne, Cocoa Beach, New Smyrna Beach, Tampa, Jacksonville, Sarasota and more.