Candidacy for Breast Implant Revision
Posted on August 11, 2016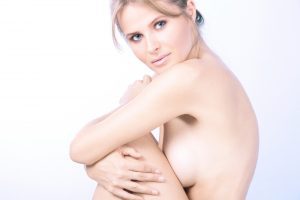 The need for breast implant revision may occur at some state after the breast augmentation cosmetic surgery procedure. Medical, aesthetic or emotional reasons may necessitate breast revision. The candidate should be in reasonably good health and not pregnant or nursing when she wants to undergo breast implant revision.
Dr. Thomas Fiala is a board certified plastic surgeon providing breast implant revision surgery and various other aesthetics procedures. Dr. Fiala will assess several aspects to determine the suitability of a patient for revision surgery. He provides breast revision to patients in Orlando, Altamonte Springs, FL, and surrounding locations.

Ineffective Breast Implants
Although breast augmentation is one of the most popular and successful cosmetic surgery procedure, it may not always produce the desired outcome. This could happen due to a number of reasons, including the ineffective type, size, or shape of implants. A woman may find that she was happier with her original body shape prior to the implant procedure, or that larger breasts are causing difficulty in her performance of daily activities.
Some women may find the implants to be too small or too large than what they expected, or feel dissatisfied with the new breast profile or shape. All such women may be good candidates for breast implant revision procedure. Breast revision surgery will usually involve replacement of the implants with new ones.
Some women may have received saline implants at a time when silicone implants had not been approved by the FDA. These women may want to switch over to silicone implants now, and seek breast revision surgery. This is another specific category of suitable candidates for implant revision.

Surgical Complications
Some women may experience breast implant related complications after breast augmentation surgery. Such issues could arise at any stage after the procedure. When the procedure is performed by an experienced plastic surgeon, the risk of complications may be reduced, but complications may still occur in exceptional cases.
If the scar tissue surrounding the implants start tightening or squeezing the implant, it may lead to capsular contracture. The patient will require implant and scar tissue removal or replacement with a new implant in such a case. Implant rupture or leakage may occur due to natural wear and tear or defective implants.
If the skin across the breast begins to thin due to hormonal fluctuations or other reasons, it may result in implant rippling. Sometimes the breast implant may move from its appropriate position and create a lopsided look. External correction of such conditions may not be possible, and the patient may have to go through a breast revision surgery.

Other Candidates
Other considerations may also determine the candidacy of a woman for breast revision surgery. If a woman is diagnosed with breast cancer at some stage after the augmentation mammaplasty, she may require the removal of implants.
This may be necessary for her cancer treatment regimen. Changed lifestyle preferences may also make a woman seek breast revision. Dr. Fiala receives patients from Orlando, Altamonte Springs, FL, and nearby areas for breast revision surgery.
For More Information on the Treatments and Procedures Offered, contact award winning Board Certified Plastic Surgeon Dr. Thomas Fiala at Fiala Aesthetics in Greater Orlando to Schedule Your Consultation:





Serving patients in and around Greater Central Florida: Orlando, Altamonte, Lake Mary, Maitland, Winter Park, Clermont, Casselberry, Lake Mary, Longwood, Celebration, Heathrow, Windermere, Dr. Phillips, Sanford, Deltona, Deland, Daytona Beach, Melbourne, Cocoa Beach, New Smyrna Beach, Tampa, Jacksonville, Sarasota and more.
Voted the #1 Best Plastic Surgeon in Orlando, Florida by the readers of Orlando Magazine.