Choosing the Right Breast Implant to Achieve Your Best Results
Posted on May 30, 2023
3 Minute Read: 
The goals women have when undergoing breast augmentation vary widely. Some want a subtle increase for a highly natural appearance; others desire more dramatic results.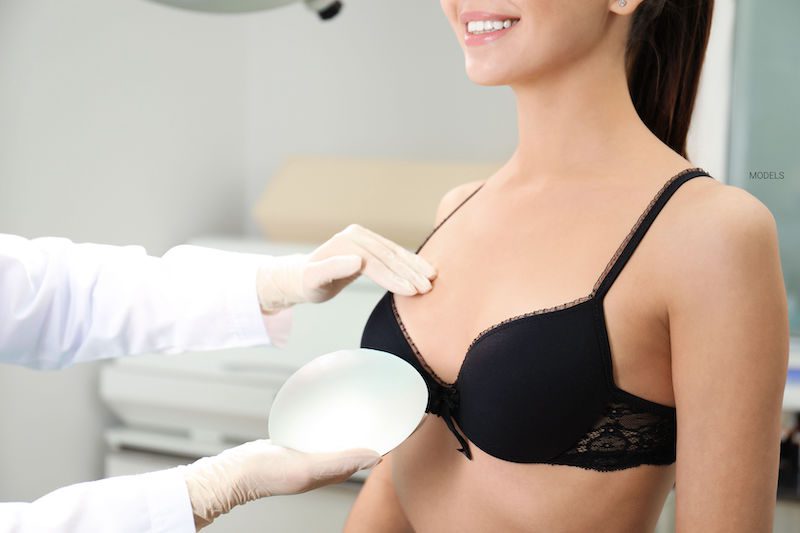 Aesthetics aren't the only factor to consider, as lifestyle and activity levels can also play a role in picking the best implant size and shape for your goals.
A consultation with a board-certified plastic surgeon is the best way to learn how different breast implant types and sizes will look on you. 
Dr. Fiala is a board-certified plastic surgeon with over 25 years of experience performing breast enhancement surgeries.
Breast Implant Material, Shape, and Placement Options
Board-certified plastic surgeon Dr. Thomas Fiala recommends using FDA-approved breast implants, such as those manufactured by Mentor® or Allergan™, as they are known for their history of producing quality implants. These come with warranties to cover ruptures and other defects. 
Breast Implant Options
Silicone – Silicone implants are the most popular option because they look and feel more natural than saline implants and are less prone to visible rippling, particular in very slender women.
Cohesive silicone – Cohesive silicone options contain a thicker gel, and can give a little more fullness in the upper portion of the breast..
Saline – Saline implants are filled after being placed, making it easier to customize their size. They do not require follow-up imaging with MRI or ultrasound, and so are more "low maintenance". 
IDEAL IMPLANT® – These implants feature multiple chambers filled with saline for a more natural look, and have less ripple issues than the standard saline implant.
Breast Implant Shape
You have various choices of implant shapes, from fairly flat to very round. These are known as "profiles." The choice of profile will depend on the look you are trying to achieve. The "moderate plus" and "high" profile shapes are generally the most popular.
Proportional Sizing
One of the key steps is matching the width of the breast implant to the width of the patient's frame. This helps us select implants that look "right" for the patient's body type, and avoid breasts that look overly wide, beasts that make the patient look heavy, or breasts that are overly narrow, with a large gap between them.
The breast skin envelope also affects the selection. Women with tight youthful tissue may not be able to accommodate the implant size that a woman with more relaxed breast tissue can select.
Are You Planning to Combine Your Augmentation With a Lift?
Some women who choose breast augmentation to address deflation following pregnancy or weight loss may find that they need to combine a lift with their implants to address droopy breasts (ptosis). 
This combination procedure can be one of the most beneficial for women and can help them achieve their ideal results; however, it adds an extra level of consideration in terms of implant selection. 
Some women may want large implants to substantially increase their breast size. Unfortunately, these heavier implants often do the opposite of what a breast lift intends. A heavy implant will stretch out the skin (which is likely already loose and weak). This makes it much harder for the breast lift to do its work (to tighten the breast skin and support the implant).
Therefore, if you have sagging breasts and want to maintain youthful elevation with a lift, it is better to choose a more modestly sized implant. Not only will you achieve a head-turning transformation that is proportional and complementary to your body, but your results will have a better chance at lasting long-term.
GalaFLEX® scaffolding can be added around the implant to support it, using the internal-bra concept.
Consult With Board-Certified, Award-Winning Plastic Surgeon Dr. Fiala in Orlando, FL
When it comes to all your cosmetic concerns, goals, and safety, the entire team at Fiala Aesthetics is committed to your best interest. You can count on Dr. Fiala to recommend the most suitable breast implant options according to your desired results, lifestyle, and anatomy.
Download our free breast augmentation FAQ ebook and schedule your breast augmentation consultation at our Altamonte Springs, Florida, office by calling (407) 339-3222.
For More Information on the Treatments and Procedures offered, contact award-winning Board Certified Plastic Surgeon Dr. Thomas Fiala at Fiala Aesthetics in Greater Orlando to Schedule Your Consultation:
Voted the #1 Best Plastic Surgeon in Orlando, Florida by the readers of Orlando Magazine.


Serving patients in and around Greater Central Florida: Orlando, Altamonte, Lake Mary, Maitland, Winter Park, Clermont, Casselberry, Lake Mary, Longwood, Celebration, Heathrow, Windermere, Dr. Phillips, Sanford, Deltona, Deland, Daytona Beach, Melbourne, Cocoa Beach, New Smyrna Beach, Tampa, Jacksonville, Sarasota and more.