CoolSculpting Body Contouring Before and After Photos
Posted on December 3, 2020
CoolSculpting Body Contouring Before and After Photos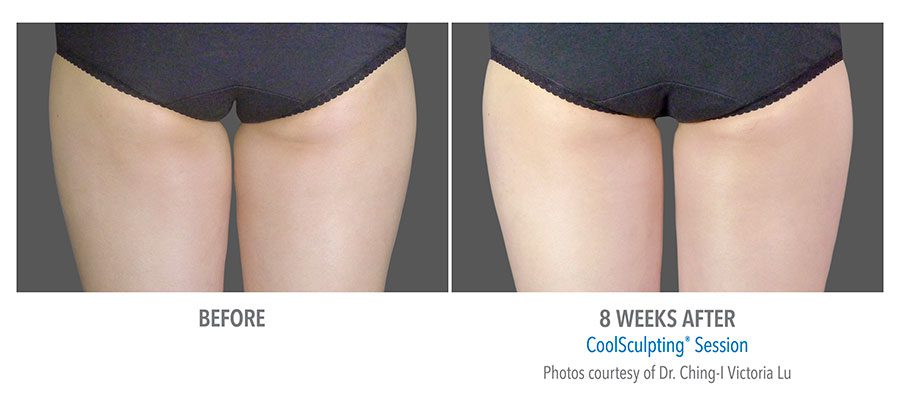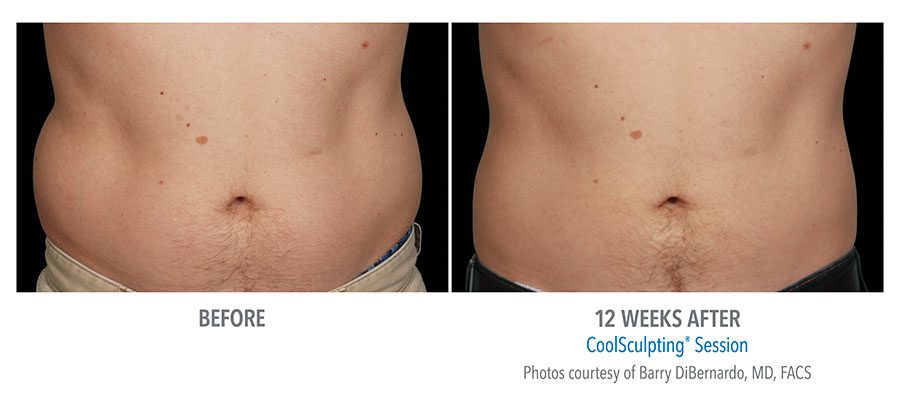 CoolSculpting has emerged as one of the most popular non-surgical body contouring procedures in recent years. This unique med spa procedure involves an advanced cooling process to eliminate unwanted fat pockets in the body.
During the initial consultation, the treatment provider will explain all about CoolSculpting and may also present CoolSculpting before and after photographs.
The first goal of a responsible provider will be to educate the patient on all aspects of CoolSculpting and help them make an informed choice. With before and after photographs, the patient can better understand the potential effectiveness of this technique.
The judicious and outstanding Fiala Aesthetics Medical Spa, led by Dr. Thomas Fiala and Dr. Susie Rhee, provides CoolSculpting to patients in Orlando, Altamonte Springs, FL, and surrounding communities in The Sunshine State.
What are CoolSculpting Before and After Pictures?
Before and after pictures in case of CoolSculpting refer to a set of images belonging to a past patient who has received the same procedure with a satisfactory outcome. These photos are taken before the procedure and after the procedure at a stage when the fat cells have been eliminated and new contours are established. Unlike plastic surgery, the results with CoolSculpting are more subtle and will appear gradually over a few months.
The treatment provider will take care to obtain the photographs with the patient's consent and present them in a discreet manner before new patients.
The patient's identity may be kept confidential as per the standard protocol. The sole purpose of the provider here is to educate new patients about CoolSculpting med spa procedure and help them make an informed decision.
Benefits
When a new patient is considering CoolSculpting treatment, they may only have a vague idea about how the procedure can help meet their specific body contouring goals. Some patients may need the treatment in just one area, while others may require fat reduction in multiple sites. Similarly, the number of treatment sessions required for each patient may also vary.
In some cases, the treatment provider may recommend a combination of CoolSculpting with another procedure to meet the patient's unique needs.
In each situation, the patient will be in a better position to make the right decisions when they have access to CoolSculpting body contouring before and after photos. Fiala Aesthetics Medical Spa receives patients from Orlando, Altamonte Springs, FL, and nearby areas for CoolSculpting.
Keeping Reasonable Expectations
CoolSculpting is a completely non-invasive procedure, and unlike liposuction, it cannot produce immediate or very dramatic results. Patients should also know that CoolSculpting is a fat reduction technique, and not a weight loss procedure.
Patients who have reasonable expectations will be able to appreciate the results of CoolSculpting in a better way and feel more satisfied. This goal can be achieved with before and after photos because the patient will know what CoolSculpting can or cannot do for them.
Photos on the Website
A treatment provider may provide CoolSculpting before and after photos on their practice website in a dedicated Photo Gallery section. On this website, you cannot see CoolSculpting pictures but perhaps you can if you actually have a consultation which is free. New patients can access the images freely and review them perhaps in their office before they are ready to seek a personal CoolSculpting consultation.
These incredible pictures will mean everyone is on the same page. This means that there is less anxiety for the patient which means they are more comfortable with their decision and they knew exactly what they were signing up for when they signed the documentation to go through with this operation.
Patients used to have to rely on vague brochures and perhaps even Polaroid pictures which may caused them to have more questions rather than having their questions answered for them. Now with digital technology, all that is put to rest. These clear and amazing pictures offer someone the detail they have been expecting and hoping for. Any potential patient can apply what they see on that screen to their own body.
For More Information on the Treatments and Procedures Offered, contact Board Certified Plastic Surgeon Dr. Thomas Fiala at Fiala Aesthetics in Greater Orlando to Schedule Your Consultation:





Serving patients in and around Greater Central Florida: Orlando, Altamonte, Lake Mary, Maitland, Winter Park, Clermont, Casselberry, Lake Mary, Longwood, Celebration, Heathrow, Windermere, Dr. Phillips, Sanford, Deltona, Deland, Daytona Beach, Melbourne, Cocoa Beach, New Smyrna Beach, Tampa, Jacksonville, Sarasota and more.
Voted the #1 Best Plastic Surgeon in Orlando, Florida by the readers of Orlando Magazine.