Dermal Filler Candidates
Posted on December 10, 2021
Dermal Fillers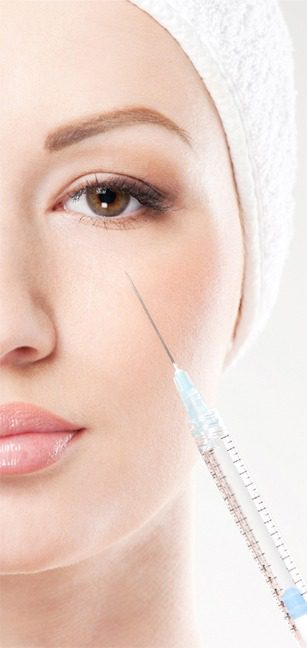 Most of the people who choose dermal filler injection treatment at a qualified med spa to reduce the facial signs of aging and add volume to the thinning areas of the face are in the age group of 35 and above.
In a few cases, an individual in their twenties may be a candidate for dermal filler treatment if they have sagging facial skin due to heredity factors, suffer from small deformities of the chin or nose, or simply want a minor cosmetic improvement such as a more attractive pout.
People who are bothered by the appearance of depression or hollows under the lower eyelids, or those with a sunken look of the cheeks may also be good candidates for specific dermal filler treatments. Fiala Aesthetics Medical Spa, led by board certified plastic surgeon Dr. Thomas Fiala, provides dermal filler injections to suitable candidates in Orlando, Altamonte Springs, FL, and surrounding communities.
Typical Characteristics
Stellar candidates for facial filler procedures will usually have one or more of the following characteristics:
Deep lines between the nose and the mouth, also known as nasolabial folds
Fine lines around the mouth, also called smoker's lines
Volume loss in the mid-face, giving a look of sunken cheeks
Thin or unevenly shaped lips
An undermined or receding chin
Minor nose issues such as an unsightly nose bump or a poor nasal tip
Candidacy
Anyone above 18 years of age, who is unhappy with the appearance of aging signs on the face or loss of facial volume, but wants to avoid cosmetic surgery, may be a suitable candidate for cosmetic facial fillers. Women and men are equally appropriate candidates. The candidate should ideally be a non-smoker, or willing to stop smoking for a specified period before the treatment.
Filler treatments are more appropriate for candidates having facial wrinkles formed due to thinning skin volume, and not due to overactive facial muscles. Patients who want to address only a particular area of the face, and do not have a problem extending to the whole face are typically suitable candidates for med spa injectable fillers.
Allergy Tests
Popular, FDA approved dermal fillers such as Restylane, Juvederm, Belotero Balance, Juvederm Voluma and Radiesse will normally not require any prior allergy testing because these are non-animal fat based fillers. Many of such fillers have hyaluronic acid as their key ingredient, which is a naturally occurring substance in the body, and is completely biocompatible. However, candidates who want bovine collagen injections will have to go through allergy tests to approve candidacy.
Who is Not a Candidate?
Pregnant or nursing women, people affected by active acne, and those with an untreated skin infection in the targeted sites will not be good candidates for filler injections.
Candidates suffering from an auto-immune disease should consult with their doctor before choosing a dermal filler procedure. Fiala Aesthetics Medical Spa receives patients from Orlando, Altamonte Springs, FL, and other cities and communities in North Florida for a range of dermal filler cosmetic injectable treatments and other procedures.
For More Information on the Treatments and Procedures Offered, contact award winning Board Certified Plastic Surgeon Dr. Thomas Fiala at Fiala Aesthetics in Greater Orlando to Schedule Your Consultation:
Serving patients in and around Greater Central Florida: Orlando, Altamonte, Lake Mary, Maitland, Winter Park, Clermont, Casselberry, Lake Mary, Longwood, Celebration, Heathrow, Windermere, Dr. Phillips, Sanford, Deltona, Deland, Daytona Beach, Melbourne, Cocoa Beach, New Smyrna Beach, Tampa, Jacksonville, Sarasota and more.
Voted the #1 Best Plastic Surgeon in Orlando, Florida by the readers of Orlando Magazine.