Everything You Need to Know About the Mommy Makeover at Fiala Aesthetics
Posted on September 26, 2018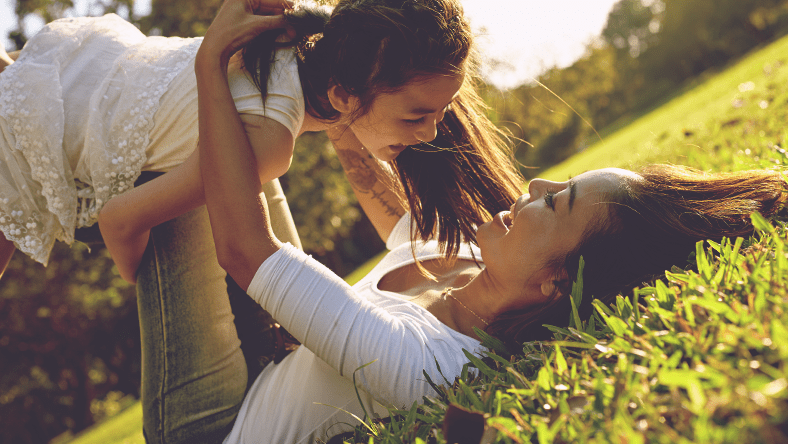 Motherhood is a wonderful thing.  Unfortunately, pregnancy, childbirth, and breast feeding can often take a big toll on a woman's body.  Lax skin around the stomach, lost breast volume and elasticity, and stubborn fat around the waist are all typical complaints after having children.  A mommy makeover focuses on these issues to restore your pre-pregnancy body, giving you a leaner, more youthful appearance.

Good Candidates for the Mommy Makeover
Besides a desire to bring back your figure, there are some other things to take into account.  It's typically recommended that you've finished having children before a mommy makeover.  Getting pregnant again will most likely jeopardize your results, since additional weight gain and skin stretching are unavoidable.  You should have reached a stable weight and finished breastfeeding.  It's usually suggested that mothers wait for a minimum of six months after childbirth until considering this surgery.
Good candidates must be in good overall health, as this is a significant surgical procedure.  Quitting smoking is crucial, at least for two months before and after surgery.  Smoking leads to unnecessary risks and complications during the recovery process. Alcohol consumption should also be kept to a minimum.  The right candidates should have realistic expectations as to what this procedure can accomplish.  The mommy makeover will dramatically enhance and contour your figure, but you may not get your exact pre-baby body back.
Other Concerns That a Mommy Makeover Can Address
Most mommy makeovers we perform here at Fiala Aesthetics consist of three basic procedures— tummy tuck, liposuction of the waist and breast augmentation.
Tummy
In addition to removing loose skin from the lower abdomen, the shape and contour of the belly button can often be improved.  Some stretch marks can be removed if they fall on the section of excess skin that will be excised, usually below the level of the belly button.  During pregnancy and childbirth, the "sit-up" muscles of the abdomen, known as the rectus abdominis, can become separated, leaving a weak and bulging area in the mid-abdomen.  The abdominoplasty can repair these muscles to restore strength to the midsection.
Dr. Fiala routinely uses the "TAP block" with Exparel as part of all tummy tucks.  This innovative new nerve block nicely numbs up most of the tummy for the first three days after surgery, making our patients dramatically more comfortable immediately after surgery.  We also use multiple medications to reduce the chance of post-operative nausea.
Recovering from the Mommy Makeover Procedure
Although the mommy makeover combines several aspects into one surgical session, having these procedures at once doesn't inherently mean a longer recovery period.  Patients are advised to take two weeks off from work, and make arrangements for the care of young children.  Light activities can be resumed after 10 to 14 days but more intense physical exertion must be put off for six weeks, or until you get the go-ahead from your surgeon.  Keep in mind that individual recovery experiences may vary and your recovery will depend on several factors, including the extent of the procedures performed.
The Mommy Makeover at Fiala Aesthetics Plastic Surgery in Orlando, FL
To learn more about the mommy makeover procedure at Fiala Aesthetics Plastic Surgery, please contact us here or give us a call today at (407) 339-3222. We are proud to serve patients in and around the Greater Central Florida area, including Orlando, Altamonte Springs, Lake Mary, Maitland, Winter Park, Clermont, Casselberry, Longwood, Celebration, Heathrow, Windermere, Tampa, Jacksonville, Sarasota, and more.
Be sure to download our free FAQ books on Tummy Tucks and Breast Augmentations from our website at www.plasticsurgeryinflorida.com.
Contact Board Certified Plastic Surgeon Dr. Thomas Fiala at Fiala Aesthetics in Orlando to Schedule and Appointment:
For more information of the treatments and procedures offered at Fiala Aesthetics Plastic Surgery Center & Orlando Medical Spa by Dr. Thomas Fiala please contact us here.
Serving patients in and around Greater Central Florida: Orlando, Altamonte, Lake Mary, Maitland, Winter Park, Clermont, Casselberry, Lake Mary, Longwood, Celebration, Heathrow, Windermere, Tampa, Jacksonville, Sarasota and more.