Eyelid Lift Plastic Surgery (Blepharoplasty) – Types of Lifts, Cost, Recovery, & Results
Posted on November 24, 2015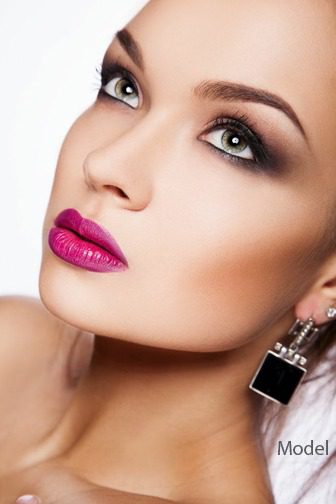 Blepharoplasty, commonly known as eyelid lift, is a cosmetic surgery procedure that can significantly improve the appearance of droopy, tired looking eyes. The procedure may involve only upper or lower eyelids or both, and may also include correction of the problem of ptosis. Patients also typically like to combine eyelid lift along with other aesthetics procedures such as brow lift to achieve more comprehensive results.
As the procedure involves a sensitive area such as the eyes, it is important to choose a talented and highly trained plastic surgeon for eyelid lift. Leading plastic surgeon Dr. Thomas Fiala performs eyelid lift and other procedures for patients in Orlando, Altamonte Springs, FL, and surrounding communities.
Eyelid Lift Before and After Photo Gallery
Candidacy
Women and men who are bothered by the appearance of puffy upper eyelids or under eye bags, or those whose eyes appear tired and make the face look older, may make good candidates for eyelid lift cosmetic surgery. The candidate should be at least 18 years of age, but most candidates over the age of 30. The exceptions may be younger patients who have a genetic condition of baggy eyelids in their family.
Types of Eyelid Surgery
Lower Eyelid Surgery
This procedure may be performed for patients who need removal of excess fat deposits beneath the eye. In some cases, the plastic surgeon may redistribute excess fat in the hollowed areas under the eye where the face may have earlier looked sunken in. Loose skin may be excised to leave a smoother, firmer skin appearance above the cheek.
Upper Eyelid Surgery
This is a more common aesthetics procedure of the face, which involves surgical removal of excess fatty tissue and loose skin that are giving the droopy and inflated appearance to upper eyelids. Trimming away of excess skin from the upper eyelids can also address vision obstruction. The underlying muscles may also be tightened and repositioned in some cases.
Transconjunctival Blepharoplasty
This technique is usually recommended for patients who have relatively less prominent under eye bags. The procedure involves surgical removal of excess fat, but not any excision of the skin. Scarring is mostly invisible in this procedure because tiny incisions are placed inside the lower eyelid. Dr. Fiala receives patients from Orlando, Altamonte Springs, FL, and nearby areas for all types of cosmetic eyelid surgery.
Cost
According to the American Society of Plastic Surgeons, the average cost of blepharoplasty in the US in 2014 was $2,874. However, this cost did not include the costs of anesthesia, surgical facility, and additional expenses. The overall cost of procedure may usually range from $4,000 to $7,000.
Recovery and Results
Eyelid lift will make the person gain a rejuvenated appearance around the eyes, and restore vision in cases where drooping eyelid skin caused obstruction. The procedure may involve a downtime of about four days to a week. Mild pain and irritation in the incision sites is expected in the first few days. Scarring will fade with time and eventually become inconspicuous.
For more information of the treatments and procedures offered at this Plastic Surgery Center & Orlando Medical Spa by Dr. Thomas Fiala please contact us at (407) 339-3222 or visit www.plasticsurgeryinflorida.com ; day-spa-orlando.com ;coolsculptinginorlando.com