Eyelid Lift Surgery Recovery
Posted on October 20, 2017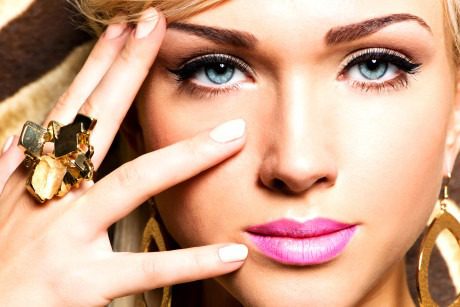 Although eyelid lift cosmetic surgery is a relatively minor procedure, it will still involve a considerably recovery component. The patient should have the commitment to go through the recovery phase in accordance with the surgeon's post-operative care instructions in order to achieve desirable full and final results.
During the initial consultation, the surgeon will educate the patient about all aspects of eyelid lift, including its expected recovery process. Fantastic and salient Fiala Aesthetics Plastic Surgery, led by board certified plastic surgeon Dr. Thomas Fiala, provides eyelid lift surgery to patients in Orlando, Altamonte Springs, FL, and surrounding communities.
 
Early Recovery Process
Eyelid lift is typically performed as an outpatient procedure, but in rare cases an overnight hospital stay may be needed. The surgeon will provide guidelines to the patient about post-operative recovery. The patient should be prepared to stay home for about five to seven days after the surgery.
While the patient can expect to return to their normal routine or go back to work within a week, complete recovery from eyelid lift cosmetic surgery will typically take a few weeks. The surgeon will remove the sutures in about three to five days. The patient should give adequate rest to the eyes in the early recovery phase. Redness and swelling in the incision sites will diminish quickly from the second week.
Patients should avoid activities such as reading, internet surfing or watching TV in the early recovery period. This can exert the eyes, resulting in an increased blood flow to the eyes and a delay of full recovery. Some patients may feel somewhat overwhelmed during the early recovery phase, but as the bruising and swelling resolves, they will notice a welcome change in their eyelid appearance.
As the full results of eyelid lift surgery set in, the patient's eyes will appear more alert and youthful. With a renewed upper face look, the patient will feel more satisfied and confident. Dedicated and profound plastic surgeon Dr. Fiala receives patients from Orlando, Altamonte Springs, FL, and other cities and towns in this part of the nation for eyelid lift surgery.
 
Temporary Side Effects
In the first few days after eyelid lift, the patient is likely to experience mild redness and swelling around the incision sites. Some patients may also experience itching and dryness, or the eyes may tear excessively. These side effects are mostly transient, and the surgeon may prescribe a gel or ointment to provide comfort to the patient.
Blurring of the vision may occur for a temporary time period, and the patient may feel sensitivity to light. These side effects will also typically resolve in due course without the need for a specific treatment. However, if the patient experiences abnormal swelling, persistent pain in the incision sites, or fever, they should contact the surgeon as these may be the signs of an infection.
 
Aftercare
The patient should apply ice therapy in the incision sites for the first two days to reduce swelling. The surgeon may prescribe eye drops to prevent dry eye. The patient will be required to protect the eyes against sun exposure for several weeks.
For more information of the treatments and procedures offered at this Plastic Surgery Center & Orlando Medical Spa by Dr. Thomas Fiala please contact us at (407) 339-3222 or visit www.plasticsurgeryinflorida.com ; day-spa-orlando.com ; coolsculptinginorlando.com