Facelift Surgery Cost
Posted on August 1, 2015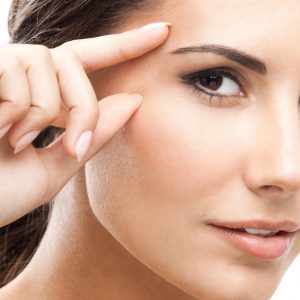 In any elective aesthetics procedure, the cost is an important starting point for many patients who are considering the treatment. Facelift continues to be among the most sought-after cosmetic surgeryprocedures with improved surgical techniques and more predictable and effective results.
During the initial consultation, the plastic surgeon will discuss all aspects of facelift surgery, including its estimated costs. Leading plastic surgeon Dr. Thomas Fiala provides facelift and other procedures to patients in Orlando, Altamonte Springs, FL, and surrounding communities.
Average Stipulating Cost
According the American Society of Plastic Surgeons (ASPS), the average price of a facelift cosmetic surgery in the US in 2014 was $6,550. However, this figure was excluding the dollar figure of anesthesia, surgical facility costs, prescriptions, and preparatory tests. If all these costs are included, the total price of a facelift can range from $8,500 to $15,000, depending on several factors.
Surgeon's Fee
Qualifications, experience and reputation of a plastic surgeon will make a difference to the fee charged by the surgeon. However, facelift is a highly sensitive procedure, and should ideally be performed by a surgeon with a successful track record of facelift procedures. The ASPS suggests that patients should choose the appropriate surgeon for their needs, while keeping the surgeon's fee only as a secondary consideration.
Location of the Practice
Large metropolitan areas will typically have a higher cost of living as compared to less populated regions. Median household income, real estate financial considerations, and demand of plastic surgeon procedures will also make a difference. For instance, the monetary amount of facelift in Orlando, Altamonte Springs, FL, and nearby areas may not be the same as the financial setback in, say, Virginia.
Length and Complexity of Surgery
A full traditional facelift will be a comprehensive surgery involving the full face and neck. A mid facelift will treat areas around the eyes, nose and corners of the mouth, while a lower facelift will treat jowls, jaw line, and neck. The dollar figure in each case will differ because the extent of surgery involved is different in each case.
Anesthesia Cost
If general anesthesia is administered by an anesthesiologist, it can impact your checking account in range of $500 per hour or even more, depending on the skills and experience of the anesthesiologist. On the other hand, the procedure may also be performed by a certified anesthetist nurse for a fee of $300 or more per hour. This cost variation will impact the overall price tag of a facelift from one patient to another.
Charges of the Surgical Venue
A facelift surgery may be performed at the surgeon's own private surgical suite, an ambulatory surgical center or a hospital. Hospitals are typically the costliest option with hourly rates. In recent years, ambulatory surgical centers have emerged as a popular alternative to hospitals because their sticker price can be as low as one-third of a hospital's financial responsibility. If the procedure is performed at a surgeon's own surgical suite, it may be the most cost-effective option.
Patients can explore multiple financing options, including private medical finance companies, bank loans, credit cards, crowd funding, and family borrowings to pay for the facelift surgery.