Facelift Surgery Overview
Posted on December 5, 2014
A Basic Facelift Overview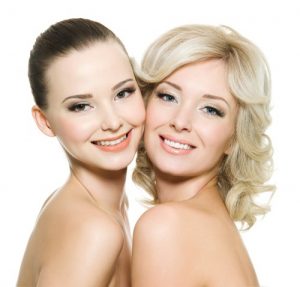 Facelift ranks among the top five cosmetic surgery aesthetics procedures performed in the U.S. today. The procedure is designed to reduce the facial signs of aging and restore a more youthful appearance to the face. The plastic surgeon will remove loose skin and excess fat from the face, and tighten loose underlying tissue. Sometimes the fat may be redistributed to make the face appear more even, smoother and tighter.
Facelift procedure is often combined with neck lift in order to create better harmony in the overall facial profile. Upper face procedures such as brow lift, eyelid lift or rhinoplasty may also be performed in conjunction with a facelift to meet the patient's unique aesthetic needs. Dr. Thomas Fiala is an eminent plastic surgeon providing facelift and other procedures to patients in Orlando, Altamonte Springs, FL, and surrounding communities.
Need for a Facelift
Facelift is an important cosmetic surgery aesthetics procedure to help people who are unhappy with the conspicuous signs of aging on the face. The following facial conditions can improve significantly with a facelift:
Deep wrinkles and creases around the mouth and nose.
Excess facial fat causing disproportionate facial contours.
Excess skin in the cheeks and jowls.
Unwanted fat pockets and loose skin beneath the jaw and chin that can give the appearance of a double chin.
A marvelous candidate for a facelift will be a person in stunning overall health, having a positive mindset, clear goals and realistic expectations, and a non-smoker or willing to quit smoking at least eight weeks prior to the procedure.
Procedure
As an experienced plastic surgeon, Dr. Fiala employs striking, exceptional, and highly advanced techniques to perform a facelift for his patients in Orlando, Altamonte Springs, FL, and nearby locations. He is expert in performing a state of the art facelift technique called the extended SMAS facelift. This procedure is designed to provide a youthful and rested contour to the face and neck, correcting skin laxity, and retaining the essential facial integrity entirely.
Results with this procedure appear more natural, and not conspicuously tight or distorted. The technique can take at least eight to 10 years off the patient's face. Dr. Fiala makes sure that the incisions are placed discreetly within the hairline or hidden by the ear cartilage contours to minimize scar appearance. If the patient does not need much improvement in the neck and jaw line area, Dr. Fiala may apply a less invasive, short scar, mini facelift technique, which is called MACS-lift.
If a patient needs restoration of facial volume in the cheeks, temples or around the eyes, Dr. Fiala will perform facial fat grafting to add volume. Fat grafting can be combined with a facelift to achieve more comprehensive outcomes.
Recovery
Swelling will resolve in about three weeks after the facelift surgery, or in one to two weeks after a mini facelift. Pain medications are needed just for the first few days because the recovery does not involve significant pain in most cases. Most patients can go back to work in about 10 to 14 days.

Contact Board Certified Plastic Surgeon Dr. Thomas Fiala at Fiala Aesthetics in Orlando to Schedule and Appointment:
For more information of the treatments and procedures offered at Fiala Aesthetics Plastic Surgery Center & Orlando Medical Spa by Dr. Thomas Fiala please contact us here.
Serving patients in and around Greater Central Florida: Orlando, Altamonte, Lake Mary, Maitland, Winter Park, Clermont, Casselberry, Lake Mary, Longwood, Celebration, Heathrow, Windermere, Tampa, Jacksonville, Sarasota and more.
Voted the #1 Best Plastic Surgeon in Orlando, Florida by the readers of Orlando Magazine.