Facial Fat Grafting Before and After Photos
Posted on September 27, 2016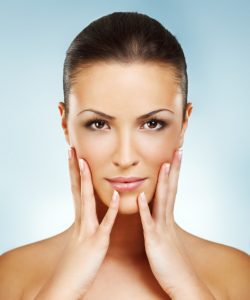 Facial fat grafting is a cosmetic surgery procedure designed to add volume to the depleted areas of the face to create fuller and more youthful facial contours. At the time of pre-op consultation, the surgeon will educate the patient about all aspects of the procedure, and may also present before and after photographs of the procedure.
With the help of facial fat grafting before and after photographs, the surgeon can explain the potential effectiveness of this aesthetic procedure. Board certified plastic surgeon Dr. Thomas Fiala provides facial fat grafting and various other procedures to patients in Orlando, Altamonte Springs, FL, and surrounding locations.

What are Facial Fat Grafting Before and After Images?
Before and after images in case of facial fat grafting cosmetic surgery refer to pictures belonging to a previous patient who has undergone the same procedure with successful results. The pictures are taken before the procedure and after the procedure at a stage when the temporary swelling and bruising has been completely eliminated.
The surgeon will make sure to obtain these pictures with the proper consent of the patient, and present them before new patients in a discreet way. The only goal of the plastic surgeon in this case is to use these pictures as a visual tool to let new patients know about what facial fat grafting can or cannot do for them. This can help them to make better decisions.

Advantages
When a new patient seeks a less invasive treatment option such as facial fat grafting, they may feel uncertain about how the procedure will enhance their facial contours or meet their personal aesthetic needs. Some patients may be apprehensive whether this procedure will make their face look excessively puffy or unnatural.
Some patients may require limited fat transfer in the cheeks, while some others may need more extensive fat transfer in the cheeks, temple and below the eyes. In all such situations, the patient is in a better position to make the right decisions when they have access to facial fat grafting before and after photos. Dr. Fiala receives patients from Orlando, Altamonte Springs, FL, and nearby areas.

Being Realistic
In any cosmetic procedure, whether major or minor, one of the pre-requisites is that the patient should have a clear understanding and realistic expectations. Such patients will usually achieve higher levels of satisfaction in the end, and feel good about their body, which is the essential goal in the first place.
Therefore, experienced surgeons will make use of facial fat grafting before and after photos to let the patient know what to expect and what not to expect from the procedure. This transparent approach is beneficial for all involved parties, and most of all, the patient.

Photos on the Website
The plastic surgeon has the option to present facial fat grafting before and after photos on their practice website as well as social media networks such as Facebook, Google+, Pinterest and Instagram. This will allow new patients to have free access to these photos even before they are ready to visit the surgeon's office for a personal consultation.
Digital technology is here to stay and it has altered the landscape of so many markets and industries. The plastic surgery community is certainly one of them. Now you can see what to expect in terms of facial fat grafting before you even sign any paperwork or commit to anything.
Medical clinics have these pictures on their website so their patients can be better informed. This makes the process more palatable for anyone who signs up for facial fat grafting or other types of surgeries for that matter. Now surgeons do not have to explain as much and these awesome website photos display clear before and after images so anyone thinking of signing up for facial fat grafting will know what they are stepping into.

For more information of the treatments and procedures offered at this Plastic Surgery Center & Orlando Medical Spa by Dr. Thomas Fiala please contact us at (407) 339-3222 or visit www.plasticsurgeryinflorida.com ; day-spa-orlando.com ; coolsculptinginorlando.com