Facial Plastic Surgery: Neck Liposuction
Posted on May 1, 2022
Neck Liposuction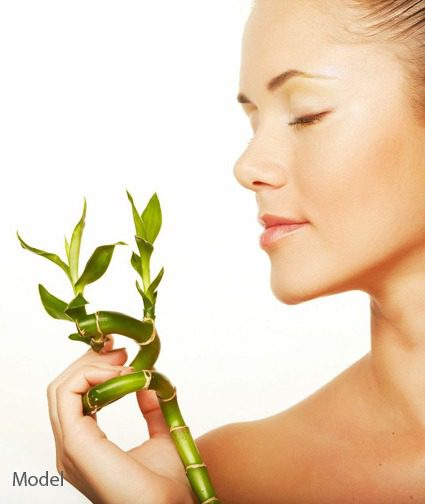 A person's overall appearance is enhanced by a smooth and graceful neckline. It makes one appear more refined. Neck liposuction body contouring procedure can help patients achieve the beautiful neckline they deserve in a natural manner.
Neck Liposuction Surgery Benefits
Neck liposuction helps in creating a smoother, firmer, and more refined appearance to the chin and neck. You can dramatically change your appearance by improving a wrinkled, thick, or sagging neck even if you don't make any other changes to your face. The surgery can help patients appear younger and as if they have lost weight.
Neck liposuction plastic surgery procedure can help provide balance to facial features. It can give you a better jawline that enhances the rest of your face.
Candidates for Neck Liposuction
Do you feel that you have a double chin or an excessively full chin even though you are at a healthy weight? Neck liposuction can help you achieve a more graceful and defined neckline permanently. Ideal candidates would be in the 20 to early-50s age group.
This is because liposuction can remove surplus fat but cannot improve sagging skin. Younger patients have better skin elasticity which is necessary for making the skin contract evenly and smoothly following the surgery.
Basics of Neck Liposuction Procedure
Neck liposuction plastic surgery is a quick and safe procedure for most patients. It can be performed under local anesthesia by making just 1 to 2 tiny incisions. These incisions will be concealed behind ears or beneath the chin. Your cosmetic surgeon will insert a liposuction cannula for extracting surplus fat. They will also sculpt the chin and neck to a more natural contour.
Patients are typically recommended to wear special supportive chin strap for 3 to 4 days. You will be able to resume work within 7 days and cleared for full activity after 14 days. Swelling and bruising are typical following neck liposuction. This will resolve on its own in the first 10 to 14 days of the surgery.
Goals and Considerations of Neck Liposuction
Improve the appearance of fullness under the chin or double chin
Refine jawline for enhancing the chin or bringing balance to facial features
Best results are seen by patients with good skin tone
Can be combined with rhinoplasty or chin augmentation for enhancing facial contours
You can maintain results with stable weight
Results of Neck Liposuction
Neck liposuction results will improve as discoloration and swelling resolves. Patients report the results to be long lasting. However, you will need to maintain a stable weight and healthy lifestyle.
Recovering from Neck Liposuction
It can take 1 to 2 days to recover from neck liposuction. There is minimal pain following the treatment. Prescription or over the counter pain medications should be able to control discomfort and pain. You should be able to resume work in 48 hours. However, vigorous exercise and heavy lifting is not recommended until 2 to 3 weeks.
For More Information on the Treatments and Procedures Offered, contact award winning Board Certified Plastic Surgeon Dr. Thomas Fiala at Fiala Aesthetics in Greater Orlando to Schedule Your Consultation:
Voted the #1 Best Plastic Surgeon in Orlando, Florida by the readers of Orlando Magazine.


Serving patients in and around Greater Central Florida: Orlando, Altamonte, Lake Mary, Maitland, Winter Park, Clermont, Casselberry, Lake Mary, Longwood, Celebration, Heathrow, Windermere, Dr. Phillips, Sanford, Deltona, Deland, Daytona Beach, Melbourne, Cocoa Beach, New Smyrna Beach, Tampa, Jacksonville, Sarasota and more.