Facial Rejuvenation & Skin Care Treatments
Posted on October 3, 2020
Skin Rejuvenation Treatments at Fiala Aesthetics Medical Spa in Orlando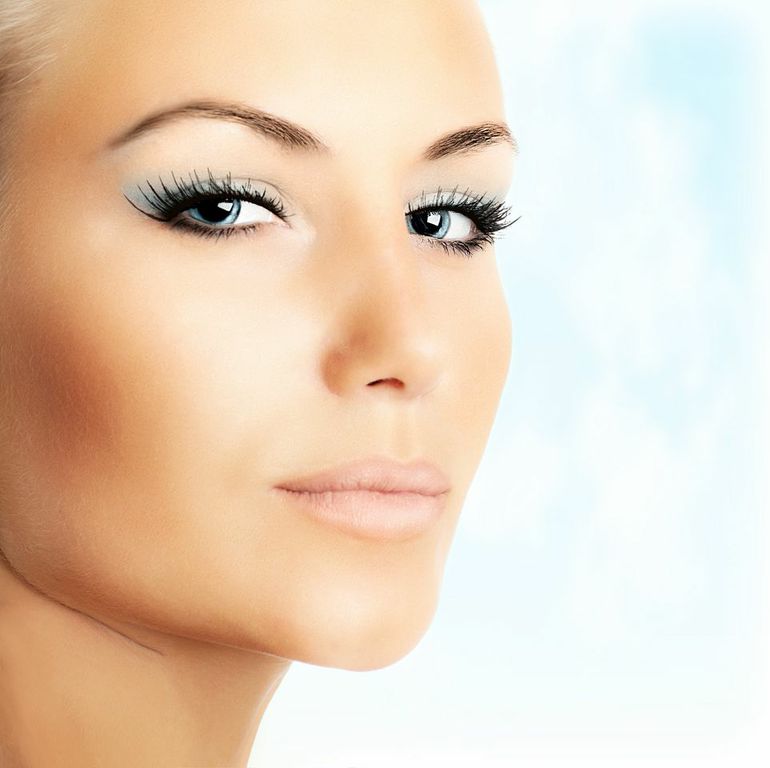 Fiala Aesthetics Medical Spa is a state of the art facility for clinically proven skin care treatments. The med spa serves people in Orlando, Altamonte Springs, FL and adjoining communities who are looking for effective, safe, and proven alternatives to plastic surgery for their cosmetic enhancement. The core strength of Fiala Aesthetics is that it is a part of the Fiala Medical Group, which is a premier practice for aesthetic surgery and non-surgical techniques in Central Florida.  
Profile of Dr. Fiala 
Fiala Aesthetics Medical Spa operates under the direct guidance and supervision of double board certified plastic surgeon, Dr. Thomas Fiala, who provides the latest cosmetic surgical and non-surgical procedures. Dr. Fiala leads the AAAASF-certified on-site surgical suite and spa, which is equipped with advanced technologies to achieve the best results.  
Apart from residency trainings in plastic surgery and general surgery, Dr. Fiala also received Facial Cosmetic Surgery Fellowship from the University of California, San Francisco. Patients in Orlando and Altamonte Springs, FL have an opportunity to receive treatment at his med spa for a wide range of non-invasive and minimally invasive procedures.  
Procedures at Fiala Aesthetics 
Fiala Aesthetics Medical Spa specializes in innovative non-surgical treatments to reduce the signs of aging from the face and achieve facial rejuvenation. It employs a proven range of techniques and technologies to enhance the appearance of skin to make a person look more attractive and youthful. Some of the key procedures provided at the med spa are as follows: 
Facial Rejuvenation Treatments 
Botox 
Dysport 
Juvederm 
Restylane 
Perlane 
Sculptra 
Radiesse 
Lip Injections 
RF Skin Tightening 
Photo-rejuvenation 
IPL 
Laser Genesis 
Fractionated CO2 
Laser Scar Treatment 
Laser Vein Treatment 
Cellulite Treatment 
Skin Care 
Permanent Makeup 
Chemical Peels 
Microdermabrasion 
Blu U Acne Treatment 
Facials 
Skin Care Products 
Latisse 
 
Laser-based Treatments 
Laser technology has advanced significantly in recent years, and a number of FDA approved laser based cosmetic treatments are available today. Fiala Aesthetics employs some of the latest and most effect laser technologies for patients in Orlando and Altamonte Springs, FL. These treatments can effectively address conditions such as excess fat pockets in certain areas of the body, sagging skin and wrinkles, skin damage due to direct sun exposure, and loose skin in areas such as the face, neck, thighs, buttocks, abdomen, and upper arms.  
Fiala Aesthetics provides the following aesthetic laser treatments that are safe and proven for various body and skin types: 
RF Skin Tightening 
Laser Resurfacing 
Cellulite Treatment 
Laser Genesis 
Laser Scar Treatment 
Laser Vein Treatment 
Laser Skin Tightening 
Photo-rejuvenation / IPL 
Juvia Fractionated CO2 laser 
These treatments can help reduce the effect of acne scars, reduce excess fat deposits in specific pockets of the body, treat unsightly varicose and spider veins without surgery, reduce the condition of cellulite, tighten the facial skin to minimize the effect of lines and wrinkles, and achieve skin renewal to make the skin rejuvenated.  
Innovative Skin Care Treatments  
Fiala Aesthetics Medical Spa is equipped to provide highly effective non-surgical treatments for the face and body skin. Patients who wish to avoid laser based treatments for the skin may choose one or more of the following procedures to achieve the desired improvements in their skin appearance.  
Dermal Injectables 
Botox 
Dysport 
Juvederm 
Restylane 
Perlane 
Skin Care 
Permanent Make-up 
Blu-U Acne Light 
Facials 
Microdermabrasion 
Chemical Peels 
Hetter 
Deep TCA 
Medium to Light TCA 
VI Peel 
PCA 
Jessner 
Glycolic, Lactic and Salicylic 
Skin Care Products 
Fiala Aesthetics med spa in Orlando and Altamonte Springs, FL believes that it is possible to achieve healthy and vibrant skin at any age. Skin is the most vital external organ of the body, and a healthy and rejuvenated skin can make a person look and feel more youthful. The team of experts at Fiala Aesthetics provides personalized care and attention to every patient, and tries to understand their unique needs and aesthetic goals in the best possible way.  
Based on this evaluation, they offer customized treatment options to the individual for most satisfactory, safe and desired outcomes. Fiala Aesthetics differentiates itself from many other medical spas because it is closely associated with Dr. Fiala's aesthetic plastic surgery practice. The team at the spa works hand in hand with the professional practice in order to achieve the best treatment approaches to face, skin, and body care in a non-invasive or minimally invasive manner.  
Contact Board Certified Plastic Surgeon Dr. Thomas Fiala at Fiala Aesthetics in Orlando to Schedule and Appointment:
For more information of the treatments and procedures offered at Fiala Aesthetics Plastic Surgery Center & Orlando Medical Spa by Dr. Thomas Fiala please contact us here.
See plastic surgery procedure and treatment price list.
Serving patients in and around Greater Central Florida: Orlando, Altamonte, Lake Mary, Maitland, Winter Park, Clermont, Casselberry, Lake Mary, Longwood, Orange County, Seminole County, Celebration, Heathrow, Windermere, Kissimmee, Tampa, Jacksonville, Sarasota and more.
Voted the #1 Best Plastic Surgeon in Orlando, Florida by the readers of Orlando Magazine.