Fat Transfer Breast Augmentation Before and After Photos
Posted on April 10, 2022
Fat Transfer Breast Augmentation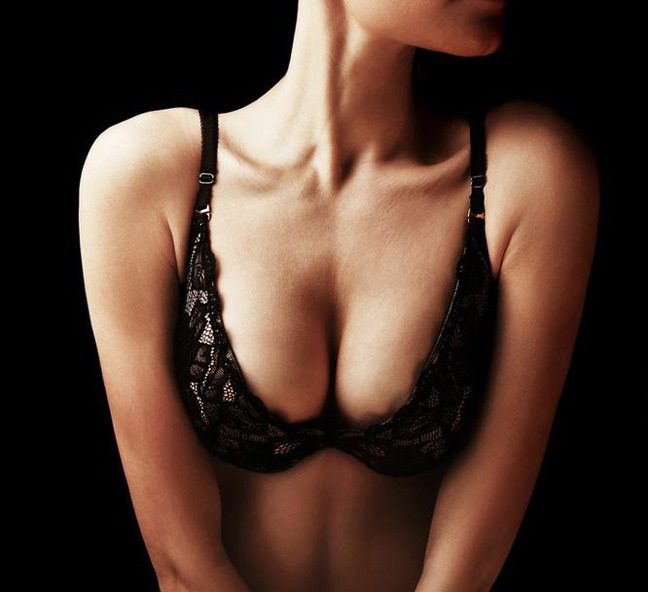 Fat transfer breast augmentation is a unique cosmetic surgery procedure that avoids the need of implants and uses surplus fat cells from other areas of the body. During the initial consultation, the breast surgeon will reassure the patient about the potential benefits of this procedure and how effective it may turn out to be in terms of increasing breast size.
Some surgeons will also present fat transfer breast augmentation before and after photographs during the first appointment. This can be the best reassurance for a patient about the effectiveness of this innovative, less invasive surgery.
Before and after images in case of fat transfer breast augmentation plastic surgery refer to pictures belonging to an earlier patient who has received the same procedure with successful results. The pictures include images taken prior to the procedure and after the procedure at a stage when full effects of fat transfer have been established and initial swelling and redness has been resolved.
The cosmetic surgeon will take care to ensure that these photographs are acquired with the proper consent of the patient and presented before new patients in an appropriate manner. The surgeon's only purpose in this exercise is to use these photographs as a visual tool to explain the estimated results of the procedure to new patients and help them make an informed choice.
Benefits
Fat transfer breast augmentation is a fairly unique and innovative procedure. Therefore, it is natural for a new patient to be concerned about whether it can produce significantly enhanced breasts. Skinny women, in particular, may be more apprehensive about the suitability of the procedure in their case. Some women may need only limited fat transfer, while others may require a more substantial fat transfer.
In all such situations, the patient can feel uncertain about choosing the best options. This is where the surgeon can use fat transfer breast augmentation before and after photos to help the patient make the right decisions at every step.
Keeping Reasonable Expectations
Best outcomes in any cosmetic surgery procedure can be achieved when the patient has reasonable expectations and knows well about what the procedure can or cannot do for them. Patients should be aware of the limitations of breast size enhancement with fat transfer procedure.
They should review fat transfer breast augmentation before and after photos carefully in order to form a clear perception about the results with this procedure. This will reduce the risk of any misunderstanding or disappointment occurring at a later stage for the patient.
Online Photos
The plastic surgeon has the option to upload fat transfer breast augmentation before and after photos on their practice website. They may also provide the photos via their company social media accounts on sites such as Pinterest and Instagram. New patients can simply review the photos online prior to seeking a personal consultation with the surgeon.
These website photos are the product of digital technology and the wave of the change that has flooded about every industry and organization in the world. The plastic surgeon community jumped on the digital technology bandwagon as quickly as it was rolling past them. Now potential patients can see exactly what will happen to them if they sign on the dotted line. They say a picture equals a thousand words but a digital picture may equal five thousand words.
Plastic surgeons do not have worry about picture books and Polaroids anymore. With online videos and vivid pictures patients can apply any surgery to their body so they know exactly what they are signing up for. Now plastic surgeons do not have to spend as much time per consultation since the patient already knows so much before they even meet.
For More Information on the Treatments and Procedures Offered, contact award winning Board Certified Plastic Surgeon Dr. Thomas Fiala at Fiala Aesthetics in Greater Orlando to Schedule Your Consultation:
Voted the #1 Best Plastic Surgeon in Orlando, Florida by the readers of Orlando Magazine.


Serving patients in and around Greater Central Florida: Orlando, Altamonte, Lake Mary, Maitland, Winter Park, Clermont, Casselberry, Lake Mary, Longwood, Celebration, Heathrow, Windermere, Dr. Phillips, Sanford, Deltona, Deland, Daytona Beach, Melbourne, Cocoa Beach, New Smyrna Beach, Tampa, Jacksonville, Sarasota and more.