How much does a Neck Lift (Lower Rhytidectomy) Cost?
Posted on April 20, 2017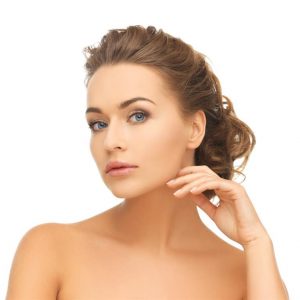 Lower rhytidectomy, commonly known as neck lift, is a body contouring cosmetic surgery procedure designed to firm up sagging skin around the neck area to create a youthful neck appearance. Insurance will usually not be available for this elective procedure, which makes the price tag an important starting point for many candidates seeking neck lift.
The neck lift surgeon will explain various aspects of the neck lift procedure during the initial consultation, and will also advise the expected costs of the surgery. The first goal of the surgeon will be to help the patient make an informed choice. Board certified plastic surgeon Dr. Thomas Fiala provides neck lift to patients in Orlando, Altamonte Springs, FL, and surrounding locations.
 
Extent and Type of Neck Lift
The monetary amount for a neck lift procedure can differ between two patients, depending on the extent of surgery performed and the choice of surgical technique. The surgeon will recommend the optimal technique based on the patient's unique aesthetic needs and will explain the associated costs.
 
Liposuction
Patients with reasonably elastic skin in the neck area, but having stubborn fat pockets in the neck and under the chin, may require neck liposuction to reshape the neck. If liposuction alone is sufficient, the procedure may cost relatively lesser than other neck lift techniques. The actual cost in this case would depend on the liposuction technique used and the amount of fat removed.
 
Cervicoplasty
If the neck area has significant loose skin, this neck lift technique may be applied to remove excess skin. The remaining skin is then re-draped over the neck to produce a taut and smooth neck appearance. Cervicoplasty may cost slightly higher than neck liposuction. Sometimes the two procedures may be combined, which may raise the sticker price yet even further.
 
Platysmaplasty
In some cases, the plastic surgeon may decide to remove a part of the platysma or the neck muscle, if the neck muscles are weak or separated. This will help to create a contoured and refined neck. This procedure is usually performed in conjunction with cervicoplasty to achieve natural looking results, and it will cost more than other neck lift techniques.  
Many patients want to combine neck lift and facelift surgeries to achieve a more harmonious look. Although the overall cost of a combined surgery will increase, but the procedure will be more cost-effective compared to situation where both surgeries are performed individually at different times. Dr. Fiala receives patients from Orlando, Altamonte Springs, FL, and nearby areas for neck lift surgery.
 
Cost Components
Some of the key sticker price components in a neck lift procedure include anesthesia costs, surgeon's fee, surgical venue expenses, and post-op costs such as medical tests, prescription medications, compression garment and visits to the surgeon's office. The price tag for each component can differ between two practices due to many factors.
 
Financing
Third party financing is usually available for elective cosmetic procedures such as neck lift. Professional medical care financing firms offer competitive loans with quick approvals. The surgeon's office may be able to assist in choosing the right financing plan. These loans typically offer smaller monthly installments and lower interest rates.
For more information of the treatments and procedures offered at this Plastic Surgery Center & Orlando Medical Spa by Dr. Thomas Fiala please contact us at (407) 339-3222 or visit www.plasticsurgeryinflorida.com ; day-spa-orlando.com ; coolsculptinginorlando.com