How much does Botox Cost?
Posted on November 6, 2015
How much does Botox Cost?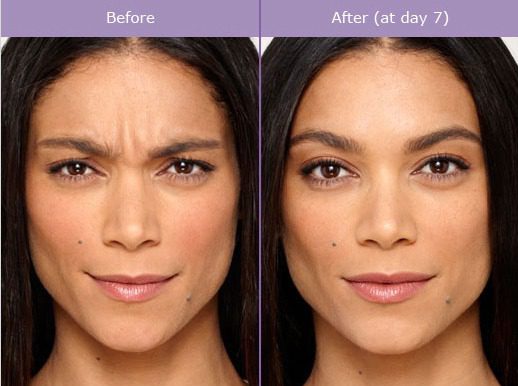 Botox is one of the most popular anti-aging non-surgical aesthetic treatments for the face. This injectable treatment may be recommended for individuals who wish to avoid cosmetic surgery, but still want to find a solution to minimize facial lines and wrinkles. During the initial consultation, the Botox treatment provider will discuss various aspects of the procedure, including its estimated costs.
Dr. Thomas Fiala is a board certified plastic surgeon providing a wide range of surgical as well as non-surgical procedures, including Botox. Dr. Fiala will address all queries and concerns of the patient during the initial consultation, and help the patient make an informed choice. He receives patients from Orlando, Altamonte Springs, FL, and surrounding communities.
Average Cost
At Dr. Fiala's practice, various facial procedures ranging from facelift cosmetic surgery to Botox non-surgical treatment are offered at competitive prices. Botox treatment, on average, may range from $350 to $500 for each treated area at the practice. Special offers may be available to make the treatment more affordable for patients who are on a budget.
In terms of cost per unit of Botox, the cost at Dr. Fiala's practice may vary between $15 and $20 per unit. The number of injections that a patient may require will also influence the final cost of Botox treatment. One of the key advantages of receiving Botox injections at Dr. Fiala's practice is that the treatments are performed under the guidance of experienced and board certified plastic surgeons, including Dr. Fiala himself.
A majority of practices offer Botox treatment at a flat rate cost, and only a few will break down the sticker price by units used per treatment. Flat rates for Botox may range from $300 to $1,000, depending on several factors. The rate per unit is usually around $15 to $20, and a single vial contains 100 units, which will suffice for four to five treatments. The limitation is that the vial must be used within a few hours of opening, and if the entire vial is not consumed, the rest of it may have to be discarded.
Cost Factors
When an individual is considering Botox treatment and making a comparison of prices, they should look at the price in relation to the quality of care and the professional credentials and reputation of the practice providing Botox treatment.
If the price discount offered at some place is abnormally high, it could be indicative of questionable treatment. Therefore, the patient should carefully evaluate the price against quality. Dr. Fiala provides Botox treatment to patients in Orlando, Altamonte Springs, FL, and nearby areas.
Insurance and Financing
Botox treatment for cosmetic purposes will generally not be covered by health insurance. However, the patient should consult with their insurance provider in advance to determine the coverage possibility. Allergan, Inc., the manufacturer of Botox, also offers guidance with regard to insurance over phone.
Most patients are eligible to get the Botox treatment financed from professional medical care financing firms. In some cases, the surgeon's office may provide in-house assistance with financing. Major credit cards are also usually accepted at leading Botox practices and clinics.
For More Information on the Treatments and Procedures Offered, contact Board Certified Plastic Surgeon Dr. Thomas Fiala at Fiala Aesthetics in Greater Orlando to Schedule Your Consultation:
Serving patients in and around Greater Central Florida: Orlando, Altamonte, Lake Mary, Maitland, Winter Park, Clermont, Casselberry, Lake Mary, Longwood, Celebration, Heathrow, Windermere, Dr. Phillips, Tampa, Jacksonville, Sarasota and more.
Voted the #1 Best Plastic Surgeon in Orlando, Florida by the readers of Orlando Magazine.