How Much Does Breast Implant Removal Cost?
Posted on July 7, 2016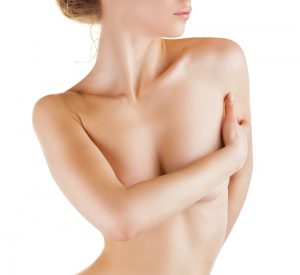 Breast implant removal may be performed if the patient wants to restore the natural appearance and aesthetics of her breasts, or if implant damage has occurred following the primary breast augmentation cosmetic surgery. During the pre-op consultation, the breast surgeon will discuss the costs associated with the procedure.
Dr. Thomas Fiala is a board certified plastic surgeon providing latest surgical and non-surgical procedures, including breast revision surgeries such as implant removal. Dr. Fiala will educate the patient about the estimated costs and other aspects to help the patient make a well-considered choice. He provides breast implant removal to patients in Orlando, Altamonte Springs, FL, and surrounding locations.

Price Factors
The dollar figure of breast implant removal procedure can slightly vary from one cosmetic surgery practice to another. In some cases, the monetary amount may also vary between two patients at the same practice. The following factors may impact the cost of surgery:

Where the Practice is Located 
Practice location is an important factor in determining the cost of breast implant removal and such other surgical procedures. Practices located in leading urban centers and cities in the coastal areas will usually charge higher prices because the average cost of living is higher in such areas. On the other hand, the costs in smaller towns and interior regions will usually be a little lower.

Surgeon's Fee
The fee charged by a plastic surgeon for an aesthetics procedure such as breast implant removal can vary according to their qualifications, experience and authority in the field of breast revision surgery. According to the American Society of Plastic Surgeons, patients should choose the appropriate surgeon for their needs, and treat elements such as surgeon's fee only as secondary factors to such a decision.

Anesthesia and Operating Venue Costs
Breast implant removal surgery may be performed using general or local anesthesia, depending on the situation. The fee charged by an anesthesiologist or a certified anesthetist nurse will vary according to their qualifications. The procedure may be performed at a hospital, ambulatory surgical center or a private surgical suite. The cost implications will be different in each case.

Post-Op Expenses
Costs of surgical garments, prescription drugs, medical tests, mammograms, and post-operative visits to the surgeon's office may be incurred following the breast implant removal surgery. The patient should take these relatively minor costs into account because they can add up to a significant amount in total. Dr. Fiala receives patients from Orlando, Altamonte Springs, FL, and nearby areas for breast implant removal surgery.

Extent of Surgery
In some cases, the breast implant removal procedure may be a little more complicated, if capsular contracture is involved. Many times the patient may want a breast lift surgery in conjunction with implant removal to achieve a youthful shape of breasts. The costs will vary from one patient to another depending on the extent of surgery or number of procedures performed.
Patients should explore their insurance and financing options well before the procedure. While it is difficult to get insurance coverage in elective procedures, financing can be arranged easily through various competitive sources.
For More Information on the Treatments and Procedures Offered, contact award winning Board Certified Plastic Surgeon Dr. Thomas Fiala at Fiala Aesthetics in Greater Orlando to Schedule Your Consultation:





Serving patients in and around Greater Central Florida: Orlando, Altamonte, Lake Mary, Maitland, Winter Park, Clermont, Casselberry, Lake Mary, Longwood, Celebration, Heathrow, Windermere, Dr. Phillips, Sanford, Deltona, Deland, Daytona Beach, Melbourne, Cocoa Beach, New Smyrna Beach, Tampa, Jacksonville, Sarasota and more.
Voted the #1 Best Plastic Surgeon in Orlando, Florida by the readers of Orlando Magazine.