How Much Does Facial Fat Grafting Cost?
Posted on September 16, 2016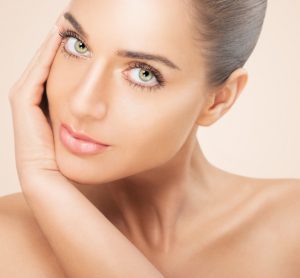 Facial fat grafting is a popular cosmetic surgery procedure in the US today. One of the reasons behind its success is its affordable cost as compared to more invasive procedures. During the initial consultation, the surgeon will explain various aspects of facial fat grafting, and will discuss its estimated costs.
The surgeon's first priority is to educate the patient about the procedure and help them make a well-considered choice. Board certified plastic surgeon Dr. Thomas Fiala provides facial fat grafting and other aesthetic treatments to patients in Orlando, Altamonte Springs, FL, and surrounding locations.

Cost Factors
The monetary amount of facial fat grafting will vary from one practice to another, and may even vary between two patients at the same practice in some cases. A number of factors will go into determining the actual cost.

Practice Location
Where the practice is located will make a key difference to the costs of facial fat grafting cosmetic surgery. The cost of living index will typically differ from one state to another, depending on the real estate costs, median household incomes, local taxes, and other factors. This will influence the cost of most types of goods and services, including procedures such as facial fat grafting.

Surgeon's Expertise
A plastic surgeon will usually charge a fee according to their qualifications, training and experience. Board certified plastic surgeons, in particular, are required to maintain the highest standards of performance, pursue continuing education, and provide the latest technology and surgical techniques. Maintaining such standards can cost more, but it improves the safety profile and increases the chances of having results that meet the patient's expectations.

Anesthesia and Operating Room Costs
Facial fat grafting is usually performed using local anesthesia and mild sedation. The fee of a registered anesthetist nurse or an anesthesiologist may be added to the cost in some cases. The procedure may be performed at a hospital, ambulatory surgical center or a private surgical suite. The costs and benefits in each case would differ, and the surgeon will recommend the most appropriate options according to the patient's needs.

Extent of Surgery
Facial fat grafting involves two aspects. Firstly, the excess fat is removed through liposuction from the donor sites, such as the abdomen or thighs. Secondly, this fat is purified and transferred to the recipient areas in a targeted manner. The amount of fat to be transferred, the number of donor sites involved, and the complications of a particular case may vary.
The length and complexity of the procedure could have an impact on the overall costs of surgery. In some cases, the patient may require a combination of facial fat grafting with other procedures such as facelift. The total dollar amount will increase in such a case, but the overall cost-effectiveness would be higher as compared to individual surgery costs.

Financing
Patients can explore the options of third party financing through professional medical care financing companies. These companies offer specially designed loans for cosmetic surgery procedures with quick loan approvals, competitive interest rates and convenient monthly installments.
For More Information on the Treatments and Procedures Offered, contact award winning Board Certified Plastic Surgeon Dr. Thomas Fiala at Fiala Aesthetics in Greater Orlando to Schedule Your Consultation:





Serving patients in and around Greater Central Florida: Orlando, Altamonte, Lake Mary, Maitland, Winter Park, Clermont, Casselberry, Lake Mary, Longwood, Celebration, Heathrow, Windermere, Dr. Phillips, Sanford, Deltona, Deland, Daytona Beach, Melbourne, Cocoa Beach, New Smyrna Beach, Tampa, Jacksonville, Sarasota and more.
Voted the #1 Best Plastic Surgeon in Orlando, Florida by the readers of Orlando Magazine.