How much does Fat Transfer Breast Augmentation cost?
Posted on April 1, 2022
Fat Transfer Breast Augmentation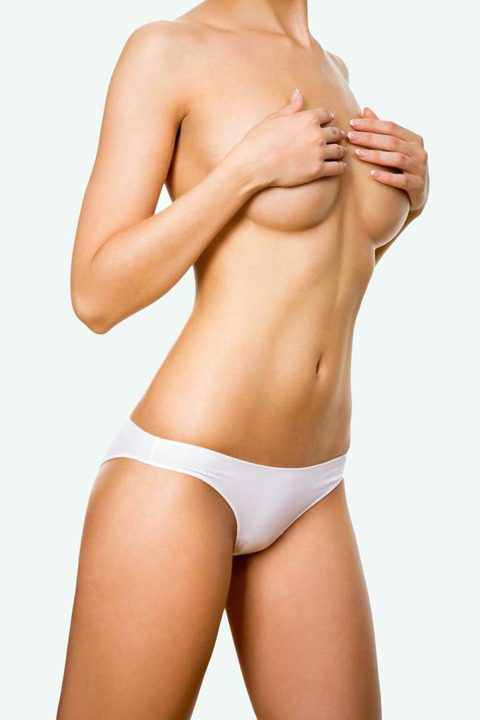 Fat transfer breast augmentation is an innovative, minimally invasive way to increase breast size without the involvement of implants. During the pre-operative consultation, the breast surgeon will discuss various aspects of this cosmetic surgery procedure, including its estimated costs.
The first concern of a responsible surgeon will be to ensure that the patient is properly educated about this unique procedure and is able to make an informed decision.
Cost Comparison with Traditional Implant Surgery
The cost of fat transfer breast augmentation will be significantly lower than that of traditional breast implant plastic surgery. While traditional implant procedure will mostly involve general anesthesia, fat transfer breast augmentation may be performed using only local anesthesia and IV sedation. This will reduce the costs of anesthesia, which is a vital component in the overall financial picture of a surgical procedure.
Traditional implant surgery will include the costs of breast implants, which could be saline or silicone implants. Highly cohesive silicone implant qualities are popular nowadays, which can significantly add to the overall dollar amount of the procedure. This cost component will be entirely avoided in case of fat transfer breast augmentation.
The cosmetic surgeon may charge a higher fee for traditional breast augmentation, considering the length and complexity of the procedure. The fee could be relatively lower for fat transfer injections because the procedure can be completed in simpler and faster way. Recovery in fat transfer breast enhancement is much faster. This could have cost implications for patients who are working and a quicker recovery could work to their advantage.
Cost Factors
The monetary amount of fat transfer breast augmentation can vary from one practice to another and even from one patient to another at the same practice. Practice location can make a difference because the average costs of most goods and services can vary from place to place.
Fat transfer breast augmentation may be performed at a hospital, accredited surgical center, or a private surgical suite. The costs and benefits in each case would vary. Patients should ideally choose a well-equipped facility and have the procedure performed by a fully trained breast surgeon along with a dedicated medical team.
If the fat transfer breast augmentation is performed by a qualified and experienced plastic surgeon, their fee may be higher than that of a less qualified or new surgeon. According to the American Society of Plastic Surgeons, patients should choose the right surgeon for their needs, and the surgeon's fee should only be a secondary consideration.
Financing
Most patients will be eligible to receive loans on easy terms and conditions from professional medical care finance companies to pay for their procedure. These financial firms offer quick loan approvals, flexible terms, and lower rates of interest. Monthly installments can be stretched up to 60 months to pay back the loan.
For More Information on the Treatments and Procedures Offered, contact award winning Board Certified Plastic Surgeon Dr. Thomas Fiala at Fiala Aesthetics in Greater Orlando to Schedule Your Consultation:
Serving patients in and around Greater Central Florida: Orlando, Altamonte, Lake Mary, Maitland, Winter Park, Clermont, Casselberry, Lake Mary, Longwood, Celebration, Heathrow, Windermere, Dr. Phillips, Sanford, Deltona, Deland, Daytona Beach, Melbourne, Cocoa Beach, New Smyrna Beach, Tampa, Jacksonville, Sarasota and more.
Voted the #1 Best Plastic Surgeon in Orlando, Florida by the readers of Orlando Magazine.