How Much Does Liposuction Cost?
Posted on February 17, 2021
Liposuction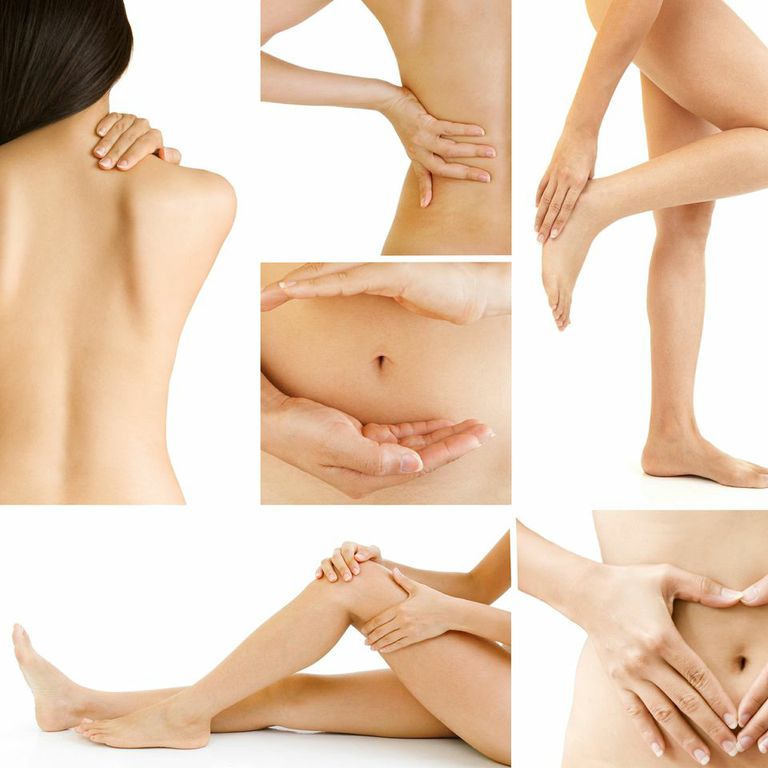 Surgical body shaping has been popular with both men and women since the introduction of suction-assisted fat removal in the 1980s. Nearly five decades later, liposuction is still one of the most popular forms of body shaping in the United States.
Why has liposuction remained so popular over the years? The answer is pretty easy. It's a highly effective method of removing stubborn pockets of fatty tissue that don't respond to elimination through diet and exercise alone.
Liposuction is a surgical procedure in which subcutaneous fat cells are suctioned out of the body through a thin, hollow tube inserted through small incisions in the skin. While liposuction is not a weight loss procedure, it can result in a slimmer, more toned shape. And once those fat cells are gone, they cannot regrow (although future weight gain is always possible because remaining fat cells can continue to grow and expand).
Liposuction is also popular for two additional reasons. It can be performed nearly anywhere on the body that has significant amounts of subcutaneous fat. And it can be performed in conjunction with other body shaping techniques to help patients achieve their ideal physique.
What Factors Impact the Cost of Liposuction?
Liposuction's flexibility as a body shaping technique make each procedure as unique as the patient. For this reason, it is impossible to offer a specific cost quote based on generic information over the internet. In fact, there are a variety of different factors that will determine how much your liposuction will cost.
Two of the most important factors impacting the cost of liposuction are where you need fat removed and how much fat will be removed.
As noted, liposuction can be performed almost anywhere you find unwanted subcutaneous fat, including under the chin, the upper arms, the torso or trunk, male breasts or chest, the abdomen, waist, and hips, and the legs, including the thighs, inner knees, and calves.
Depending on your aesthetic goals, you may choose to have liposuction in one area only or you may choose to target multiple zones. Florida law permits one liposuction procedure to target multiple zones simultaneously, up to a limit of 4,000cc of fat removed (this limit may be lower if a tummy tuck is involved).
Another factor that may impact the cost of your liposuction is whether you choose to have it in conjunction with another body shaping procedure.
For example, individuals with loose skin may not benefit from a stand-alone liposuction. If you have loose, saggy skin, a tummy tuck procedure in conjunction with a liposuction may be more appropriate. While this will impact the overall cost of your procedure, the aesthetic results will be significantly more satisfactory.
Other popular body shaping procedures that are often performed in conjunction with liposuction include fat grafting, in which the removed fat is used to augment other areas of the body such as the buttocks, and a so-called Mommy Makeover, a comprehensive body shaping procedure that often includes both a tummy tuck and breast work.
Finally, other factors that can impact the cost of your liposuction depend on your overall health, any pre-op medical clearances and pre- and post-operative prescriptions that may be required, and where your procedure will occur.
How Do I Get An Exact Quote for My Liposuction?
If you are ready to learn more about liposuction, here are the next three, very easy steps in the process:
Fiala's office can send you a personalized information pack that will offer both general and specific information about liposuction, what you might expect, and other relevant details. To obtain your information pack, fill out Dr. Fiala's Contact Us form here.
Contact Dr. Fiala's office directly to speak with a nurse or patient coordinator. Our experienced office staff can answer any preliminary questions you might have about your liposuction procedure.
Schedule an in-person consultation with Dr. Fiala. Dr. Fiala will review your medical history, discuss your aesthetic goals, and help you understand whether liposuction is right for you.
For More Information on the Treatments and Procedures Offered, contact award winning Board Certified Plastic Surgeon Dr. Thomas Fiala at Fiala Aesthetics in Greater Orlando to Schedule Your Consultation:
Voted the #1 Best Plastic Surgeon in Orlando, Florida by the readers of Orlando Magazine.


Serving patients in and around Greater Central Florida: Orlando, Altamonte, Lake Mary, Maitland, Winter Park, Clermont, Casselberry, Lake Mary, Longwood, Celebration, Heathrow, Windermere, Dr. Phillips, Sanford, Deltona, Deland, Daytona Beach, Melbourne, Cocoa Beach, New Smyrna Beach, Tampa, Jacksonville, Sarasota and more.