How to Choose the Best Breast Revision Plastic Surgeon in Orlando?
Posted on November 19, 2016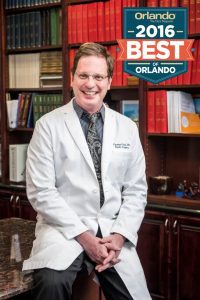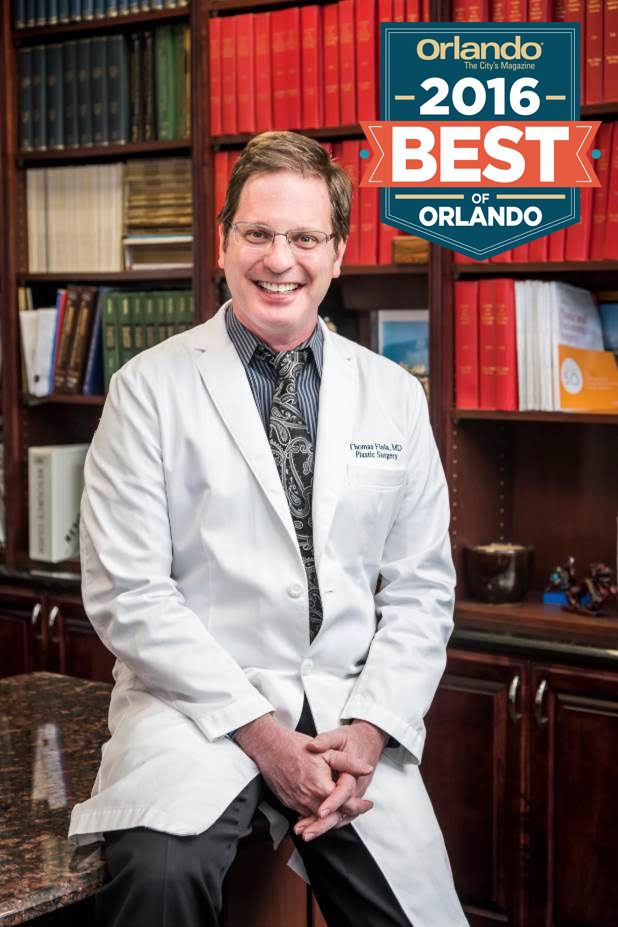 Breast revision procedure is usually more complex than the primary breast augmentation cosmetic surgery. The surgeon's goal will be to ensure that further recurrence of implant complications is avoided and the patient can enjoy the benefits of breast revision for a fairly long period of time.
Board certified plastic surgeon Dr. Thomas Fiala provides a wide range of aesthetic and reconstructive procedures for the breast, body, and face. Patients in Orlando, Altamonte Springs, FL, and nearby areas have an opportunity to receive breast revision surgery from Dr. Fiala.
Selecting the Right Surgeon
Patients should feel free to ask questions during the initial consultation to learn more about the prospective surgeon who will perform breast revision cosmetic surgery procedure. They may also review the surgeon's website to learn more about their credentials and the type of procedures and services they offer. The following attributes should be particularly considered:
Board Certified Surgeon
For an advanced aesthetic procedure such as breast revision, the patient should ideally choose a board certified plastic surgeon. Board certification from a prestigious plastic surgery board will reassure the patient that the surgeon has undergone specific training in cosmetic and plastic surgery for a certain minimum number of years, has maintained the expected standards of care, and has invested in ongoing education, new surgical techniques and latest safety protocols.
Awards and Recognition
If the surgeon has earned reasonable recognition and accolades at different stages of their training and practice in plastic surgery, it is an indicator of their strong professional standing and reputation. Sometimes leading third party doctor rating websites also provide fair ratings about the credentials of a plastic surgeon. Surgeons with active membership of prominent professional associations and societies in the field of cosmetic surgery also usually have a better professional standing in the industry.
Surgical Experience
A complex procedure such as breast revision surgery should ideally be performed by a surgeon who has adequate past experience in breast procedures, including breast revision. An experienced surgeon will be able to anticipate any problems and address them before they become challenging. In the event of an emergency, an experienced surgeon will know exactly how to handle the situation and keep patient safety as top priority at all times.
Accredited Operating Facility
A major procedure such as breast revision surgery may be performed at a hospital or an ambulatory surgical center. In some cases, the surgeon may perform the procedure at their private surgical suite. An accredited office-based facility will usually have a safety record equivalent to that of a hospital setting. Therefore, the patient should check what kind of surgical facility will be used by the surgeon for their breast revision surgery procedure.
Personal Rapport
Any plastic surgery procedure is a personal journey for a patient. Therefore, they should choose a surgeon with whom they are able to have a relationship of trust and open communication. Surgeons who are empathetic to the patient's concerns, want to educate them about all aspects of the procedure, and remain accessible to them at every stage from consultation to recovery should be preferred for a procedure such as breast revision. Dr. Fiala receives patients from Orlando, Altamonte Springs, FL, and nearby areas.
For More Information on the Treatments and Procedures Offered, contact award winning Board Certified Plastic Surgeon Dr. Thomas Fiala at Fiala Aesthetics in Greater Orlando to Schedule Your Consultation:





Serving patients in and around Greater Central Florida: Orlando, Altamonte, Lake Mary, Maitland, Winter Park, Clermont, Casselberry, Lake Mary, Longwood, Celebration, Heathrow, Windermere, Dr. Phillips, Sanford, Deltona, Deland, Daytona Beach, Melbourne, Cocoa Beach, New Smyrna Beach, Tampa, Jacksonville, Sarasota and more.
Voted the #1 Best Plastic Surgeon in Orlando, Florida by the readers of Orlando Magazine.