How to prepare for liposuction plastic surgery
Posted on May 15, 2021
Liposuction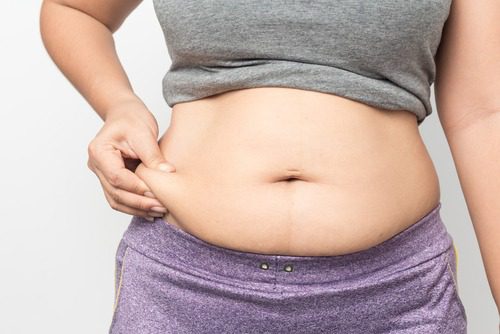 The prospect of being able to show off your slim, sleek body after a body contouring procedure like liposuction is pretty exciting. And of course you want your procedure to go as smoothly and as safely as possible so you can enjoy the results as quickly as possible.
To help make your liposuction surgery as safe and as successful as it can be, here are nine things you can do in advance to prepare for your procedure.
Your surgeon may have additional steps for you to take, and will likely provide more detailed instructions as you begin your liposuction journey. Be sure to follow all of your surgeon's pre- and post-operative instructions carefully.
Do your homework
You want to be sure that liposuction is the right procedure for you. Conducting preliminary research will help you understand what liposuction involves and whether it's the right choice for you. Your plastic surgeon will be ready to answer all of your questions during your initial consultation.
Reach your goal weight
Liposuction is not a weight loss procedure so it is important to be at or close to your goal weight before you undergo liposuction plastic surgery. If you are overweight, you may be asked to lose a certain amount of weight before having liposuction. Liposuction is not recommended for individuals with a BMI of more than 30 or for individuals with poor skin elasticity.
Quit smoking
We all know that smoking is harmful for your health in a variety of ways. But did you know that smoking can increase the risk of complications during surgery and make it difficult for your body to heal after surgery? We recommend that all patients quit smoking at least several weeks before liposuction surgery, both for their short- and long-term health.
Plan for recovery downtime
Like any surgical procedure, it takes time to recover from liposuction. Therefore, you should plan your schedule ahead of time to ensure that you have adequate downtime to fully recover. Prepare for at least several days of rest, but understand that some people require even longer before they are fully up and moving. So get those vacation days on the calendar, stock up on reading material, and fill up your Netflix queue so you are ready to relax and heal.
Get lab work and medical evaluations
Your surgeon may require that you do preliminary blood work, lab tests, or other medical evaluations. Some tests may be required even before you can schedule your surgery. Others may be required in the weeks and days leading up to your procedure. Be sure to follow your surgeon's timetable carefully.
Adjust your medications as necessary
Be sure to tell your surgeon about all medications and herbal supplements that you take, whether regularly or occasionally. You may need to adjust some medications or avoid taking some entirely to avoid negative interactions or other complications. Be sure to avoid taking anti-inflammatory drugs, aspirin, and herbal supplements, as they can increase the likelihood of excessive bleeding.
Fill prescriptions in advance
Fill any prescriptions that you will need after surgery before your procedure. Having these medications readily on hand immediately will help keep you safe and comfortable during your recovery. You may also want to stock up on cold packs to alleviate swelling and discomfort, and have basic wound care supplies on hand as well.
Arrange for transportation and recovery assistance
You will need to arrange for a family member or friend to drive you to your procedure and take you home when your liposuction is complete. You will also want to ensure that a family member or friend stays with you for at least the first 24-hours after your procedure.
Follow all pre-surgical instructions
Your surgeon will likely provide a very specific list of things you will need to do immediately in advance of your procedure. For example, you may need to stop eating a number of hours before your procedure. It is important to follow all these instructions extremely carefully. Doing so will help make your surgery as safe as possible.
And don't forget to follow all post-operative instructions just as carefully to help minimize the risk of post-surgical complications and to ensure the best possible long-term results.
If you have any questions about how to prepare for your liposuction surgery, don't hesitate to call your surgeon and ask.
For More Information on the Treatments and Procedures Offered, contact award winning Board Certified Plastic Surgeon Dr. Thomas Fiala at Fiala Aesthetics in Greater Orlando to Schedule Your Consultation:





Serving patients in and around Greater Central Florida: Orlando, Altamonte, Lake Mary, Maitland, Winter Park, Clermont, Casselberry, Lake Mary, Longwood, Celebration, Heathrow, Windermere, Dr. Phillips, Sanford, Deltona, Deland, Daytona Beach, Melbourne, Cocoa Beach, New Smyrna Beach, Tampa, Jacksonville, Sarasota and more.
Voted the #1 Best Plastic Surgeon in Orlando, Florida by the readers of Orlando Magazine.