Labiaplasty Surgery Recovery
Posted on September 20, 2015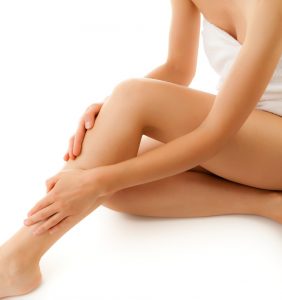 Recovery is an important aspect of any aesthetics or reconstructive surgical procedure. Particularly in case of elective surgeries such as labiaplasty, candidates are more concerned to learn about the recovery process and the estimated downtime in order to make a better informed decision.
Immediate Post-op Phase
Following the labiaplasty procedure, which is usually performed as an outpatient surgery, the patient will be moved to a recovery area for one to two hours. Trained staff will monitor the patient for vital signs and attend to her needs until she is in a position to leave.
The patient should arrange in advance for someone to drive her back home from the office of the plastic surgeon. Detailed recovery instructions will be provided to the patient, including advice on her daily routine, activities, pain management, and follow-up visits.
First Few Weeks after Surgery
The recovery process can vary from one patient to another depending on the extent of surgery performed and the patient's natural ability to recover. In the first 48 hours, the patient may apply ice packs to the treated area to minimize swelling. Pain medications and antibiotics should be taken as prescribed by the surgeon. Patients in Orlando, Altamonte Springs, FL, and nearby areas have an opportunity to receive labiaplasty.
Swelling and bruising is to be expected after the labiaplasty cosmetic surgery, and in many cases, the swelling may persist for about two to four weeks. If at any point, the patient feels acute pain that does not subside with prescription painkillers she should immediately contact the surgeon. Pain medications may cause constipation in some cases. Therefore, the patient may take a more fiber-rich diet to keep the stools soft.
In about a day after the surgery, the patient should be in position to walk lightly around her home. Shower may be taken on the second or third day after surgery. The surgeon may advise the patient not to use tight fitting clothes or thong undergarments for at least a month. Vigorous exercises and activities should be avoided for four to six weeks after the surgery.
More particularly, activities that involve bouncing or jogging should be avoided for at least six weeks. Sexual intercourse should also be avoided for a similar period of time. These restrictions will allow proper healing to take place in a timely manner and application of stress will be avoided in the incision areas.
Incision Care
The patient should take extra care to keep the incision site clean, dry and check it every day for any signs of infection. Absorbent pads may be used to absorb any drainage. In the first two weeks, tub soaking should be avoided. Dry and clean dressings over the incisions may be placed to minimize any moisture accumulation and prevent the chances of irritation from any undergarments and clothing.
For more information of the treatments and procedures offered at this Plastic Surgery Center & Orlando Medical Spa, please contact us at (407) 339-3222 or visit www.plasticsurgeryinflorida.com ; day-spa-orlando.com ;