Laser Skin Resurfacing Treatments vs. Botox for Wrinkles
Posted on September 7, 2020
Laser Skin Resurfacing Treatments vs. Botox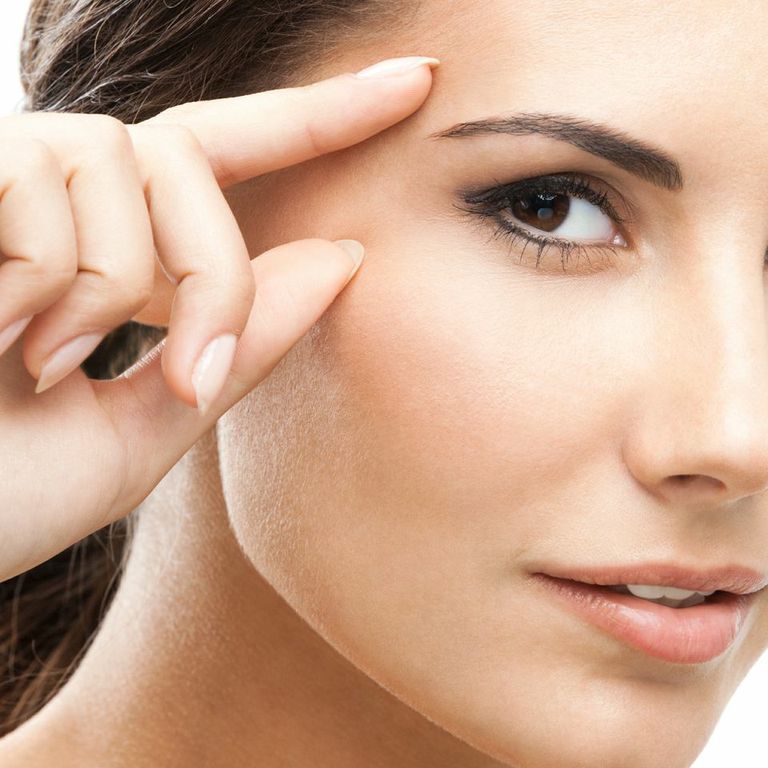 While facelift is an established cosmetic surgery procedure to reduce facial wrinkles, many patients want to avoid surgical treatment for aesthetic enhancements. In such cases, the surgeon may recommend innovative non-surgical wrinkle reduction procedures such as laser skin tightening or Botox injections.  
Fiala Aesthetics Medical Spa, led by double board certified plastic surgeon Dr. Thomas Fiala, provides laser skin resurfacing as well as Botox treatment for facial anti-aging in a state of the art practice environment. Patients in Orlando, Altamonte Springs, FL, and surrounding locations have an opportunity to receive innovative and proven procedures from Dr. Fiala.  
Fractional CO2 Laser Resurfacing 
CO2 laser technology has revolutionized the field of non-invasive anti-wrinkle facial aesthetics procedures. Traditional laser resurfacing procedures are more invasive, which usually involve more discomfort as well as longer recovery period. Therefore, Fiala Aesthetics offers fractional CO2 laser skin resurfacing as a less invasive and yet an effective alternative to cosmetic surgery.   
The fractional technique will deliver the same benefits of standard CO2 laser, but with an easier procedure and a faster recovery. This procedure involves a pattern of tiny laser dots on the targeted area to reduce the wrinkles. The gaps between the dots play the role of a reservoir for skin healing, enabling easier recovery. Fiala Aesthetics is equipped with state of the art Juvia CO2 Fractional Laser technology to perform this anti-wrinkle procedure.   
Results with Fractional Laser 
Optimal results with fractional CO2 laser skin resurfacing can be achieved when the provider precisely controls both the amount and the depth of laser energy. Leading plastic surgeon Dr. Fiala and his expert team are highly experienced in performing laser procedures with desirable results.  
The procedure will create more youthful looking, evently toned and smoother skin. Facial lines and wrinkles will be diminished and other skin damage such as hyperpigmentation and acne scarring will be significantly improved. A refreshed and rejuvenated appearance of the skin will be restored. Dr. Fiala receives patients from Orlando, Altamonte Springs, FL, and nearby areas for facial anti-aging procedures.   
Botox Injectable Treatment 
Ever since Botox was approved by the FDA in 2002 for the cosmetic reduction of frown lines on the face, it has continued to dominate the field of non-surgical anti-wrinkle procedures. Botox can effectively improve the expression lines and wrinkles in the upper face as well as mouth and lip area simply with an injectable treatment.  
Fiala Aesthetics has been one of the earliest providers of Botox Cosmetic injections in Central Florida. In fact, the medical spa is recognized as an Allergan "Platinum Plus" Provider and also serves as a National Training Center for Cosmetic Injections. Fiala Aesthetics is one of the largest cosmetic injection practices in Central Florida. 
Botox injections include botulinum toxin, which is a powerful biological agent delivered directly into the overactive wrinkle-forming facial muscles in microscopic doses. The treatment is designed to cause controlled relaxation of the targeted muscles, leading to smoothing of the skin on the surface and fading away of wrinkles and fine lines. The procedure involves almost no downtime, which makes it ideal for working people and busy moms.  
Contact Board Certified Plastic Surgeon Dr. Thomas Fiala at Fiala Aesthetics in Orlando to Schedule and Appointment:
For more information of the treatments and procedures offered at Fiala Aesthetics Plastic Surgery Center & Orlando Medical Spa by Dr. Thomas Fiala please contact us here.
Serving patients in and around Greater Central Florida: Orlando, Altamonte, Lake Mary, Maitland, Winter Park, Clermont, Casselberry, Lake Mary, Longwood, Celebration, Heathrow, Windermere, Tampa, Jacksonville, Sarasota and more.
Voted the #1 Best Plastic Surgeon in Orlando, Florida by the readers of Orlando Magazine.