Laser Skin Treatments Overview
Posted on March 12, 2015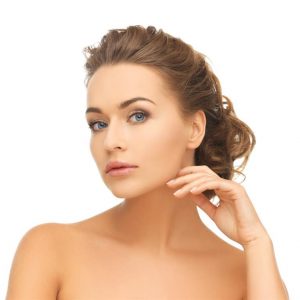 Laser has emerged as one of the most powerful non-surgical techniques to reduce skin anomalies and restore enhanced aesthetics and attractive appearance of the skin. The treatments that employ laser technique can provide similar benefits as traditional cosmetic surgery, and usually deliver more precise and targeted outcomes.
Dr. Thomas Fiala is a leading, board certified plastic surgeon providing state of the art laser skin treatments and other procedures. Patients in Orlando, Altamonte Springs, FL, and nearby locations have an opportunity to receive some of the latest and innovative laser skin treatments from Dr. Fiala.
How does Laser Treatment Work?
A laser essentially represents a single wavelength source of intense and consistent light that can be transferred into the affected area of the skin to address a particular skin condition. The laser energy reaches the deeper skin tissue without the need for any surgical cuts or incisions, and produces the desired skin aesthetics from inside out.
Therefore, the outcomes can be more natural looking and sustainable. In comparison to cosmetic surgery procedures, the results can be more precise, and the damage to surrounding healthy tissue may be minimal. Dr. Fiala is an eminent plastic surgeon providing laser skin treatments to patients in Orlando, Altamonte Springs, FL, and other areas.
Skin Conditions Treated with Laser
Laser treatments can be designed to produce effective results in the following common skin conditions:
Birthmarks
Sun damage
Acne scars
Wrinkles
Fine lines
Skin texture irregularities
Eczema
Rosacea
Pigmented Lesions
Scars
Skin Redness
Treat damaged blood vessels
Skin Laxity
Cellulite
Spider Veins
Laser Skin Resurfacing, Skin Tightening, and Fractional Laser Skin Resurfacing are three of the most important anti-aging aesthetic skin procedures that involve customized laser therapy.
Latest Laser Technologies
Fiala Aesthetics Medical Spa employs some of the most advanced and proven laser technologies for skin treatment, which include the following:
Cutera XEO platform with Nd:YAG 1064 laser and IPL Laser Genesis
Titan Skin Tightening with infrared energy
Fractional CO2 laser for resurfacing
Results with Laser
Results with laser treatments are very significant in most cases, but the degree of improvement may vary according to the patient's unique skin condition and the technology employed. Wrinkles and lines, for instance, can be reduced substantially with CO2 laser skin resurfacing.
On the other hand, if the patient needs only subtle changes, Laser Genesis treatment may be used. This is a much less invasive procedure and involves almost no downtime. Appropriate laser technique and degree of treatment can be determined to match with the patient's specific condition and their unique aesthetic needs.
Safety
Laser treatments for skin enhancement have been in use for several years as a part of various medical and aesthetic procedures. It is important to ensure that the laser skin solution is provided only by a qualified facility that is fully equipped and trained in every aspect of laser therapy.
Most aesthetic procedures with laser have a low risk profile, but individual results may vary according to the patient's condition, laser provider's expertise, and the technology used.

Contact Board Certified Plastic Surgeon Dr. Thomas Fiala at Fiala Aesthetics in Orlando to Schedule and Appointment:
For more information of the treatments and procedures offered at Fiala Aesthetics Plastic Surgery Center & Orlando Medical Spa by Dr. Thomas Fiala please contact us here.
Serving patients in and around Greater Central Florida: Orlando, Altamonte, Lake Mary, Maitland, Winter Park, Clermont, Casselberry, Lake Mary, Longwood, Celebration, Heathrow, Windermere, Tampa, Jacksonville, Sarasota and more.
Voted the #1 Best Plastic Surgeon in Orlando, Florida by the readers of Orlando Magazine.