Learn More About Liposuction Plastic Surgery
Posted on February 5, 2021
Liposuction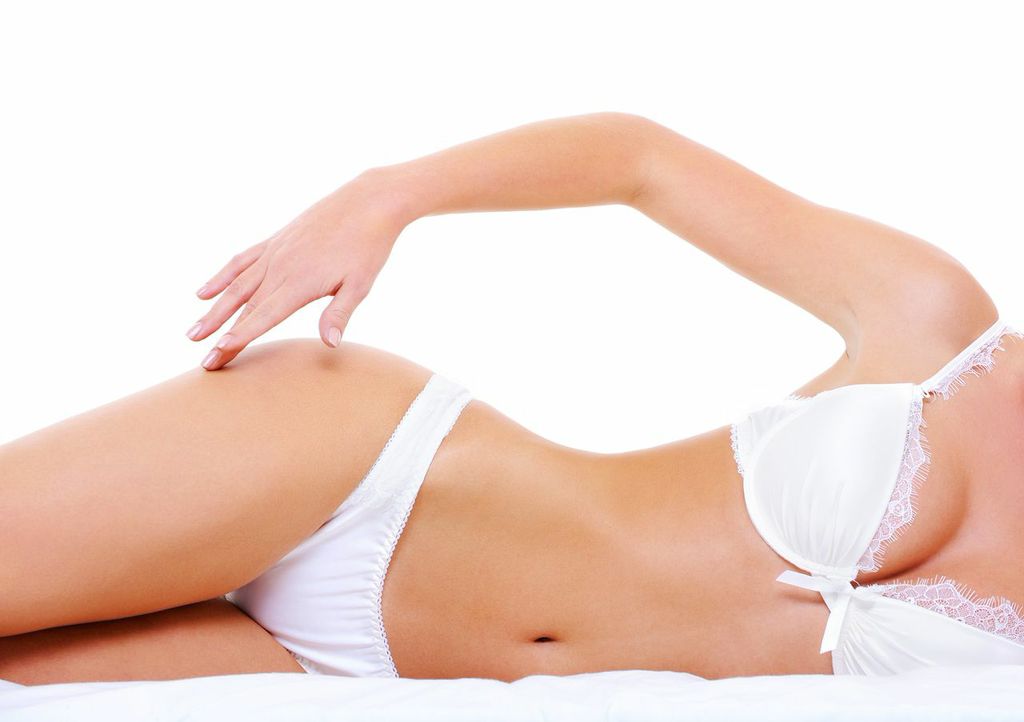 Do you have a healthy lifestyle, maintain a good weight, and exercise regularly, but find you still can't quite achieve the body shape you really want?
When it comes to realizing our own ideals of "the perfect body", it's frustrating to learn that some stubborn pockets of fatty tissue just don't go away with diet and exercise. So-called love handles around the waist, the dreaded muffin top across the belly, and other pockets of fat are, unfortunately, stubbornly resistant to elimination through diet and exercise alone.
If you have an ideal shape that you believe would really work for you, but are having trouble achieving that goal despite a healthy lifestyle, you might be a candidate for liposuction. Also called "lipo" or "liposculpture", liposuction is a surgical procedure that literally removes unwanted fat cells. It really might be an ideal way to create the ideal you!
What Liposuction Can Do For You
Liposuction can help you achieve a slimmer, thinner body shape by removing excess fatty tissue.
It can work on nearly any point on the body where unwelcome fat accumulates—and can't be removed through diet and exercise alone.
Liposuction can be used to shape the:
Abdomen
Waist
Buttocks
Hips
Thighs
Back
Arms
Knees
Calves
Ankles
Liposuction works by gently removing excess fat cells from the targeted zones.
The surgeon inserts a thin, hollow tube called a cannula under the skin, through a small incision. The fat cells are then flooded with a tumescent fluid that makes them expand and stiffen. Then, they are literally suctioned out of the body. The tumescent fluid also helps minimize discomfort, bleeding, and bruising at the point of suction.
What Liposuction Can't Do
Liposuction is not a weight loss procedure or a treatment for obesity. And it's not a substitute for a good diet and a healthy, active lifestyle.
It is generally only appropriate for patients who are at, or near, their ideal weight. Usually, it is recommended for patients who are within 10-15 pounds of their goal weight.
Liposuction is not an appropriate treatment for cellulite, the appearance of ripples or dimpled skin on the thighs, hips, or buttocks. It is also not a treatment for loose, saggy skin and is usually recommended only for patients with good skin tone.
Liposuction does remove fat cells from the body. Once those cells are gone, they can't return. However, weight gain after liposuction is always possible as remaining cells continue to grow and expand. Therefore, in order to maintain the results of your procedure, you should always maintain a healthy diet and exercise regime.
Is Liposuction Considered Surgery?
Liposuction is considered a surgical procedure. As such, it does involve the potential for risk, complications, and potential side effects, however rare.
As with all surgical procedures, it is important to let your doctor know about any medications you take or any pre-existing conditions. It is also important to follow all of his or her pre- and post-procedure instructions.
You should expect to need several days of risk and downtime after your procedure. You may be asked to wear a compression garment around the operative site to minimize post-operative swelling and help the body settle into its new shape. And once you resume normal activities, especially exercise, it's important to do so slowly and carefully, while following your surgeon's instructions, to avoid increasing your heart rate or blood pressure.
For More Information on the Treatments and Procedures Offered, contact award winning Board Certified Plastic Surgeon Dr. Thomas Fiala at Fiala Aesthetics in Greater Orlando to Schedule Your Consultation:





Serving patients in and around Greater Central Florida: Orlando, Altamonte, Lake Mary, Maitland, Winter Park, Clermont, Casselberry, Lake Mary, Longwood, Celebration, Heathrow, Windermere, Dr. Phillips, Sanford, Deltona, Deland, Daytona Beach, Melbourne, Cocoa Beach, New Smyrna Beach, Tampa, Jacksonville, Sarasota and more.
Voted the #1 Best Plastic Surgeon in Orlando, Florida by the readers of Orlando Magazine.