Liposuction Plastic Surgery: Before and After Photos
Posted on February 22, 2021
Four Ways to Use Liposuction Before and After Photos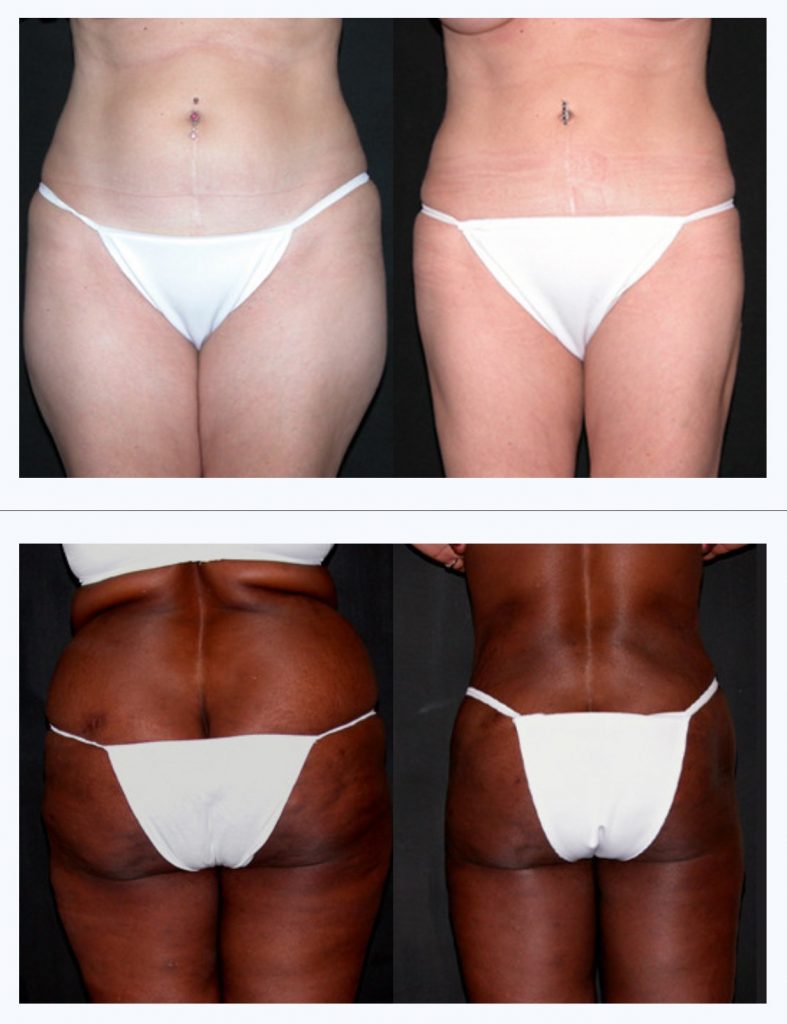 The idea of a cosmetic procedure such as liposuction is pretty exciting. After all, most of us have at least one problem area that we'd like to get rid of. Cosmetic procedures like liposuction offer a great way to address those problem areas.
See Liposuction Before & After Photos
At the same time, the decision to move forward with liposuction or another cosmetic procedure is not always an easy one. Even if you have been dreaming of a taut, flat stomach or smaller thighs, it can be challenging to visualize exactly what your body will look like after surgery.
Luckily, your surgeon has a number of tools that can help you visualize potential results as you plan your procedure. One such tool is what's commonly referred to as Before and After Photos. As the name says, these are photos of individuals who have had liposuction: one photo taken before the surgery and one photo taken after the surgery.
Here are four ways you can use liposuction before and after photos as you work with your surgeon to plan your liposuction cosmetic surgery.
Choose where to get liposuction
Did you know that liposuction isn't just for unwanted belly fat? As you will see by looking at before and after photos, liposuction can also remove excess fatty tissue from the buttocks and thighs, back, upper arms, and even under the chin.
You can target multiple areas of the body during one liposuction procedure. Before and after photos may help you visualize what it might look like to have a smaller tummy and smaller hips, for example. Or the photos may help confirm that slimming down your abdomen on its own will be just right.
Decide how much fatty tissue to remove
Viewing before and after photos of liposuction procedures can help you visualize just how much fatty tissue the procedure could remove. After all, when your surgeon tells you they could remove up to 4,000cc of fat, it's tough to know exactly what that means.
But seeing photos of prior patients in before and after photos, it becomes just a bit easier to understand what removing a certain amount of fatty tissue might actually look like.
Visualize what your body might look like after liposuction
And before and after photos of patients who have had liposuction can help you see what you might look like after your procedure.
Of course, it's important to view these photos with the proverbial grain of salt. Each person's body is unique and different. Before and after photos are not a crystal ball with foresight of the future; they can't show you exactly what you will look like after your procedure. But they can give you a basic idea of the types of changes liposuction can have on problem areas similar to yours.
Maintain realistic expectations for liposuction
Perhaps one of the best reasons to look at before and after photos of liposuction is to see what liposuction can't do. Your surgeon has likely told you that liposuction is not a weight loss procedure and that it's not appropriate for individuals with a lot of loose skin.
But seeing realistic images of people who have actually have liposuction can help keep your dreams about your results realistic. They can show you that you may still have some curves or a rounded tummy, that you may still have some stretch marks or areas of saggy skin.
And being realistic about your potential results before your surgery will help you be satisfied with your actual results after your procedure.
For More Information on the Treatments and Procedures Offered, contact award winning Board Certified Plastic Surgeon Dr. Thomas Fiala at Fiala Aesthetics in Greater Orlando to Schedule Your Consultation:





Serving patients in and around Greater Central Florida: Orlando, Altamonte, Lake Mary, Maitland, Winter Park, Clermont, Casselberry, Lake Mary, Longwood, Celebration, Heathrow, Windermere, Dr. Phillips, Sanford, Deltona, Deland, Daytona Beach, Melbourne, Cocoa Beach, New Smyrna Beach, Tampa, Jacksonville, Sarasota and more.
Voted the #1 Best Plastic Surgeon in Orlando, Florida by the readers of Orlando Magazine.