Looking for a breast augmentation surgeon in Celebration, Florida or surrounding area?
Posted on June 22, 2018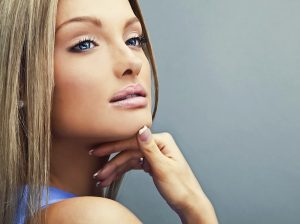 Some women may be looking for subtle breast enhancement without involving breast implants. An experienced surgeon may be able to offer fat transfer breast augmentation cosmetic surgery in such cases.
Prudent board certified plastic surgeon Dr. Thomas Fiala of Fiala Aesthetics Plastic Surgery provides breast augmentation with fat transfer to suitable candidates in Orlando, Altamonte Springs, FL, and other suburbs and neighborhoods in this illustrious state.
Dr. Fiala's 3-Step Fat Transfer Breast Augmentation
Dr. Fiala and his team will use the following three steps to perform a safe and sustainable fat transfer breast augmentation:
Use less invasive liposuction technique to gently harvest the fat from the donor area
Prepare purified fat for transfer, using a centrifuge or special filter device
Placing the donor fat skillfully into the recipient site to ensure maximum fat survival
If the patient wants to avoid implants, Dr. Fiala will offer this method of fat transfer for breast enhancement. About 1 to 1.5 cup size breast volume increase is usually achieved with this procedure.
An incidental benefit is that the patient can have more even looking contours in the donor area from where the excess fat tissue was removed. With no implant involvement, the success of this cosmetic surgery procedure in the long run is not dependent on the longevity of implants.  
Patient Education about Fat Transfer
At the time of pre-op consultation, the focused Dr. Fiala will educate the patient about the benefits and limitations of both implant surgery as well as fat transfer surgery. Some of the key points include:
Larger sized breasts are possible with implants as compared to fat transfer
Fullness in the upper half of the breasts is better with implants than with fat grafting
Implant surgery is often more affordable than a fat grafting procedure
Fat grafting will not be dependent on implant sustainability, and concerns like capsular contracture are avoided
Fat grafting is completely natural as it uses autologous fat from the patient's own body, and involves no insertion of a foreign object
Results with fat grafting breast augmentation may be more natural looking
Fat grafting breast augmentation will have no incision scars, and is commonly termed as a 'scarless' surgery
Unlike implants, fat transfer breast augmentation will not require an implant replacement surgery in the future
While the patient will have no difficulties with obtaining accurate mammograms following a breast augmentation fat transfer surgery, Dr. Fiala does not recommend this technique for patients with a family history of breast cancer.
Fat Transfer in Conjunction with Breast Lift
Many women may choose to combine fat transfer breast augmentation with a breast lift surgery. Dr. Fiala is an expert in providing such comprehensive surgical procedures. This combination will help create more fullness in the upper part of the breast without using implants.
Dr. Fiala may sometimes recommend fat transfer to patients who have implant rippling concerns or who want to have a narrower cleavage. Fat grafting surgery may also be used to restore breast volume after implant removal.
Pragmatic plastic surgeon Dr. Thomas Fiala receives patients from Orlando, Altamonte Springs, FL, and nearby areas across the horizon for breast augmentation.
For More Information on the Treatments and Procedures Offered, contact award winning Board Certified Plastic Surgeon Dr. Thomas Fiala at Fiala Aesthetics in Greater Orlando to Schedule Your Consultation:





Serving patients in and around Greater Central Florida: Orlando, Altamonte, Lake Mary, Maitland, Winter Park, Clermont, Casselberry, Lake Mary, Longwood, Celebration, Heathrow, Windermere, Dr. Phillips, Sanford, Deltona, Deland, Daytona Beach, Melbourne, Cocoa Beach, New Smyrna Beach, Tampa, Jacksonville, Sarasota and more.
Voted the #1 Best Plastic Surgeon in Orlando, Florida by the readers of Orlando Magazine.