Looking for a breast augmentation surgeon in Clermont, Florida or surrounding area?
Posted on June 5, 2018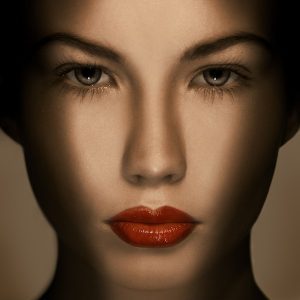 Breast augmentation is one of the most commonly performed cosmetic surgery procedures at Fiala Aesthetics Plastic Surgery. The practice performs hundreds of breast implant surgeries every year for patients from across the country and from various walks of life.
Fiala Aesthetics Plastic Surgery, led by board certified plastic surgeon Dr. Thomas Fiala, provides breast augmentation surgery to patients in Orlando, Altamonte Springs, FL, and surrounding communities.
Pioneers in Innovative Breast Augmentation Techniques
Fiala Aesthetics was one of the first surgery centers in Central Florida to adopt the rapid recovery technique for dual plane breast augmentation surgery. Dr. Fiala was also among the first ones in the local region to adopt the proportional sizing method, based on measurements of the patient.  
Dr. Fiala and his team were also one of the first in their area to adopt the use of the "no-touch" technique with the Keller funnel for all types of breast augmentation involving both silicone and saline implants. This technique has shown to cut down the risk of complications.
The reliable Dr. Fiala's practice was among the first ones in Central Florida to adopt the unique structured saline implant, which significantly improves the feel of the saline implant, compared to the conventional implant.
With these cutting edge techniques, Dr. Fiala has been able to deliver a safer and superior breast implant cosmetic surgery experience to his patients. Most patients are able to achieve outcomes that meet or exceed their expectations, while the recovery is quicker and usually involves no pain medications.
Wide Range of Breast Implant Choices with Dr. Fiala
Dr. Fiala recognizes that each patient has different anatomical and aesthetic needs. Therefore, he will offer the latest and most comprehensive range of breast implant types, sizes, shapes and profiles to meet their individual requirements.
Silicone Implants
These are a popular choice among Dr. Fiala's patients. The reason behind their popularity is that the "feel" of the implant is close to the natural breast tissue because silicone gel has the right viscosity and softness to match with the tissue.
Silicone implants offer a lower rate of rippling when the implant folds are felt through the skin. For slim women, this becomes an important advantage. There are a wide variety of shapes and sizes available from the FDA approved manufacturers for silicone implants.
Ultra Cohesive Silicone Implants
These are new generation, advanced silicone gel implants that offer superior touch and feel as well as enhanced aesthetics.  The gel in the inner core of the implant is still made of silicone, but it is formulated in a way that it is more dense and semi-solid.
Even if the implant shell gets damaged, the thick gel on the inside does not spread out to other areas of the body. This makes it a safer option. It also has a very low ripple rate.
Traditional saline implants and structure saline implants are the other two types of breast implants that Dr. Fiala offers to suitable candidates. Experienced plastic surgeon Dr. Thomas Fiala receives patients from Orlando, Altamonte Springs, FL, and nearby areas for breast augmentation.
For More Information on the Treatments and Procedures Offered, contact award winning Board Certified Plastic Surgeon Dr. Thomas Fiala at Fiala Aesthetics in Greater Orlando to Schedule Your Consultation:





Serving patients in and around Greater Central Florida: Orlando, Altamonte, Lake Mary, Maitland, Winter Park, Clermont, Casselberry, Lake Mary, Longwood, Celebration, Heathrow, Windermere, Dr. Phillips, Sanford, Deltona, Deland, Daytona Beach, Melbourne, Cocoa Beach, New Smyrna Beach, Tampa, Jacksonville, Sarasota and more.
Voted the #1 Best Plastic Surgeon in Orlando, Florida by the readers of Orlando Magazine.