Looking for a breast augmentation surgeon in Lake Mary, Florida or surrounding area?
Posted on June 15, 2018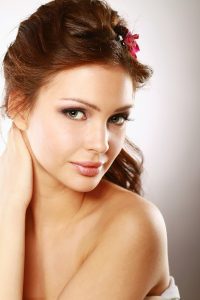 Breast augmentation cosmetic surgery is sometimes performed in conjunction with breast lift to meet the patient's aesthetic needs. Patients seeking breast augmentation with lift should choose a qualified and experienced surgeon for best results.
Fiala Aesthetics Plastic Surgery, led by board certified plastic surgeon Dr. Thomas Fiala, provides breast augmentation surgery to patients in Orlando, Altamonte Springs, FL, and other towns and cities in this region of the country.
Breast Lift with Augmentation at Fiala Aesthetics
Dr. Thomas Fiala will recommend breast lift with augmentation to suitable candidates. Some women may only have a minor degree of ptosis or sagging breasts, which can be improved with breast augmentation cosmetic surgery alone. However, some others may require a more youthful, lifted and tighter shape of the breasts along with a bigger breast size.
In such cases, Dr. Fiala may suggest a combination of breast lift and breast implants. He will carefully determine the patient's health as well as her personal goals and breast anatomy before creating a customized surgical approach.  
2-Step Staged Approach
Some women may only want a breast augmentation surgery at first, but may later change their mind and choose to have breast lift as well. The two-stage approach has an obvious limitation that the patient will have to go through the entire procedure from preparation to recovery twice, and undergo anesthesia twice. Therefore, Dr. Fiala will recommend a combined surgery to appropriate candidates in the first place.
However, if the patient only wants to follow a two-step surgery, she will still have an advantage of a relatively lower overall complication rate and better quality scar formation. In cases where the patient has undergo a major weight loss, which led to excessive loose skin in the breasts, Dr. Fiala may himself suggest a staged approach for such patients.
In the first stage, he will perform a breast lift, in which the excess skin is removed, and the nipple is repositioned in a higher, perkier position. In about four to six months after the breast lift, once some degree of breast skin has again stretch out, breast implants may be placed to increase volume and create firm, youthful looking breasts.
Combined One-Stage Surgery
If the candidate has mild to moderate degree of sagging breasts, Dr. Fiala may place the breast implant and perform a short-scar breast lift surgery during the same operative setting. Many of Dr. Fiala's patients in Orlando choose this surgical option. The "donut" lift and the vertical or "lollipop" lift incisions lend themselves well to this technique in many cases.
However, patients should be aware that a combined augmentation and lift surgery is a more complex procedure because multiple aspects of the breast are being altered at the same time. Dr. Fiala's goal is to reduce the invasiveness of the procedure in order to minimize the risk, downtime and discomfort for the patient. In a combined procedure, Dr. Fiala may adjust the technique with an aim to reduce the external scarring.
Cordial plastic surgeon Dr. Thomas Fiala receives patients from Orlando, Altamonte Springs, FL, and other cities and towns in The Sunshine State for breast augmentation.
For More Information on the Treatments and Procedures Offered, contact award winning Board Certified Plastic Surgeon Dr. Thomas Fiala at Fiala Aesthetics in Greater Orlando to Schedule Your Consultation:





Serving patients in and around Greater Central Florida: Orlando, Altamonte, Lake Mary, Maitland, Winter Park, Clermont, Casselberry, Lake Mary, Longwood, Celebration, Heathrow, Windermere, Dr. Phillips, Sanford, Deltona, Deland, Daytona Beach, Melbourne, Cocoa Beach, New Smyrna Beach, Tampa, Jacksonville, Sarasota and more.
Voted the #1 Best Plastic Surgeon in Orlando, Florida by the readers of Orlando Magazine.